Card making with the Cricut has got to be one of the best projects for what to do with your cutting machine - I wasn't sure how to make a card with my Cricut, but I starting thinking and experimenting and designed these beautiful card templates and got making and I love how the cards turned out! Now I've got a fantastic little stash of cards, ready to go, suitable for practically any occasion!
They're easy to make, look really effective and (if I do say so myself) kind-of swish, with an inner and outer card with cut-out design, plus home-made envelope too.
​One of the best things is that you can make them in any colour card you want, so that they're suitable for your granny, your mum, your friend, your daughter, your brother, your husband, your dad, your son, even your grand-son! Just choose the colour combination that you think the recipient would love the most!
Card making ideas for your Cricut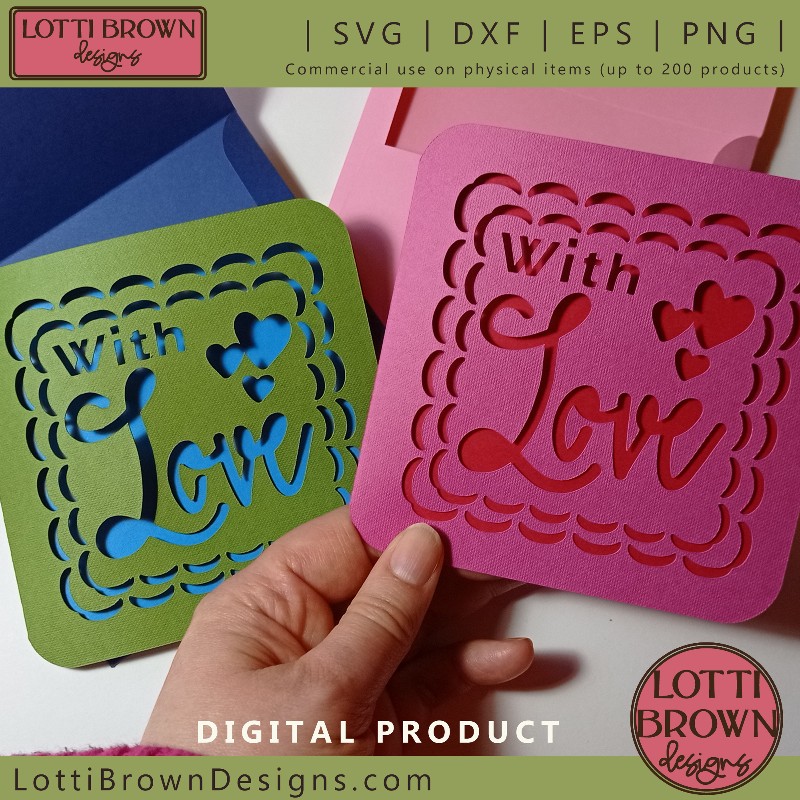 'With Love' card - for anniversaries, birthdays, Valentines Day or just because!