Lotti Brown's SVG Card Templates
for Making a Card with your Cricut
Lots of SVG greeting card templates for card making with your Cricut - to suit practically any occasion, or when you just want to say hello!
There are now over 50 card templates here in my collection!
Check back again soon as I'm always designing and will be adding new SVG files here often...
The images below link to the relevant product in my Etsy store (opens in a new window) or to a page on my website - just click on the images to see...
Birthday card templates
For brilliant birthday wishes!
If the card's for a family member, please check the 'Family card templates' section, below.
If the birthday coincides with a special day (like Halloween), please check the 'Through the Year' section, below. 
Engagement & wedding card templates
Whether it's a bride and groom, two brides, or two grooms, there's a selection of wedding card templates right here plus nice engagement card ideas, too...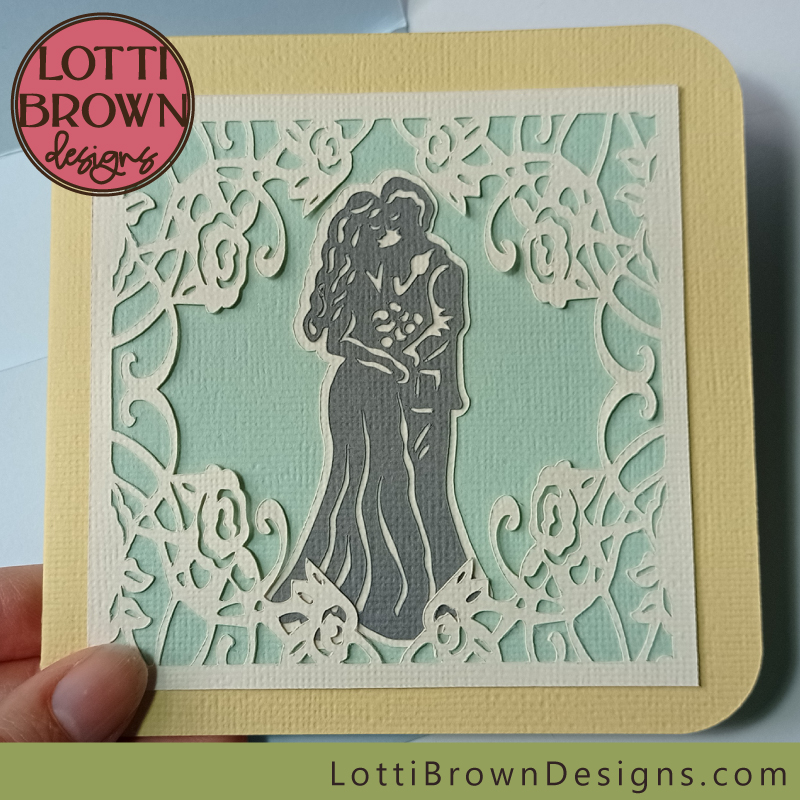 Layered wedding card template
'Congratulations' wedding card template
'Congratulations' wedding card SVG
'Congratulations on your Engagement' card
Family card templates
Cards for family members, including family birthdays, Mothers Day, and Fathers Day...
Baby card templates
Cards to celebrate the arrival of a baby!
Baby Christening cards are in the 'Other Occasions' section
Through the year
For occasions throughout the year, including birthdays on these special days...
Christmas (including a Christmas birthday card) has its own section just below this or click here!  
Mother's Day and Father's Day are in the Family Cards section above!
Christmas card templates
Lots of Christmas card templates to inspire your festive crafting! You can take a look at most of the Christmas card templates on this page here...
The cards below are available individually and also as a 10-card bundle
I also have some more specialist Christmas card templates which aren't included in the bundle, but that you can find at the bottom of this section - I've tried to make it clear that they're not part of the bundle by separating them from the main Christmas card section.
Happy New Year cards are in the section above 'Through the Year' (other than 'Merry Christmas & Happy New Year' cards, which are in this Christmas section)
See the Christmas card templates here
I also have some special Christmas card templates, that aren't included in the bundle - these are just below...
Card templates for other occasions or just 'because'
Templates for making a card with your Cricut to celebrate other occasions, including a New Home, Graduation, Christening, Confirmation, Anniversary - plus for sending Thanks, well wishes to Get Well Soon, Sympathy, Best Wishes, Missing You, etc...
Or send a card for no occasion in particular - just 'because'!
See all SVG greeting card templates in my Etsy store here...
Special Cardmaking Projects
This is a fun, 3D, folding, 'never ending card' for you to make - it's not as complicated as it looks and I have full tutorials for every stage, to make it with your Cricut...
'Never ending' card
Find out about the 'never ending' card template here
Template instructions part 1 (Cricut cut and score)
Template instructions part 2 (making the basic card)
Template instructions part 3 (decorating the card and making the envelope)