Envelope Making Instructions
The envelope for this card is just the same as the one for most of the templates I design - I wanted to make sure that the envelope for this card could be cut from one sheet of A4 or Letter-sized paper, so I designed the never ending card to fit the envelope I'd already designed. 
So if you already know how to make that one, just go ahead and make it - otherwise, I'll show you everything you need here.
Hopefully, your envelope is already cut and scored - we did that at this stage, here. If you need to go back and set things up, you can loop back to that page - or check out the basic template instructions for the envelope here(scoring) and here (making).
Again, this one is better in a lightweight, smooth card, that will be suitable for writing on - if you use a dark colour like this lovely blue I have here (Clairefontaine cardstock) please make sure you have a white or silver pen that will show up on the dark colour.
So when you have your envelope cut (and scored) and ready, we can get started...
The envelope shape, ready to assemble
First we need to use the metal ruler to fold the card along each of the score lines. For each score line, fold up first, running your fingers along the crease to firm it up. Then fold back on itself, then back again. The original score line should end up always on the outside edge of each fold.
Use a metal ruler to make the folds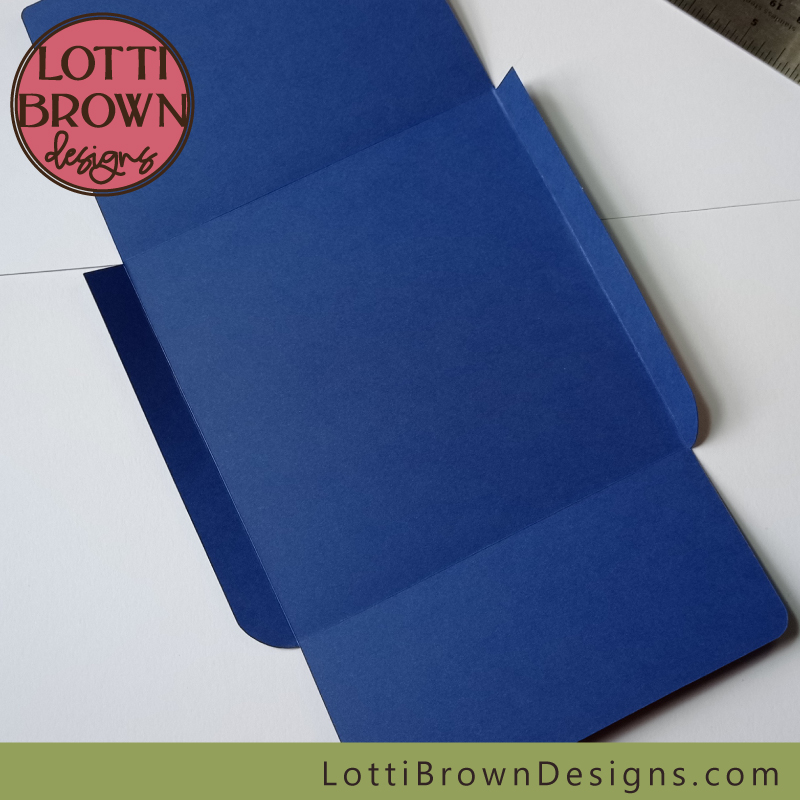 All four score lines have been folded
All you need to do now is run your glue stick along the two side edges of the long flap (see image below).
Glueing the envelope
And stick down the large flap to the two skinny side flaps (see image below). Press down hard for a minute on each side to make sure they stick well.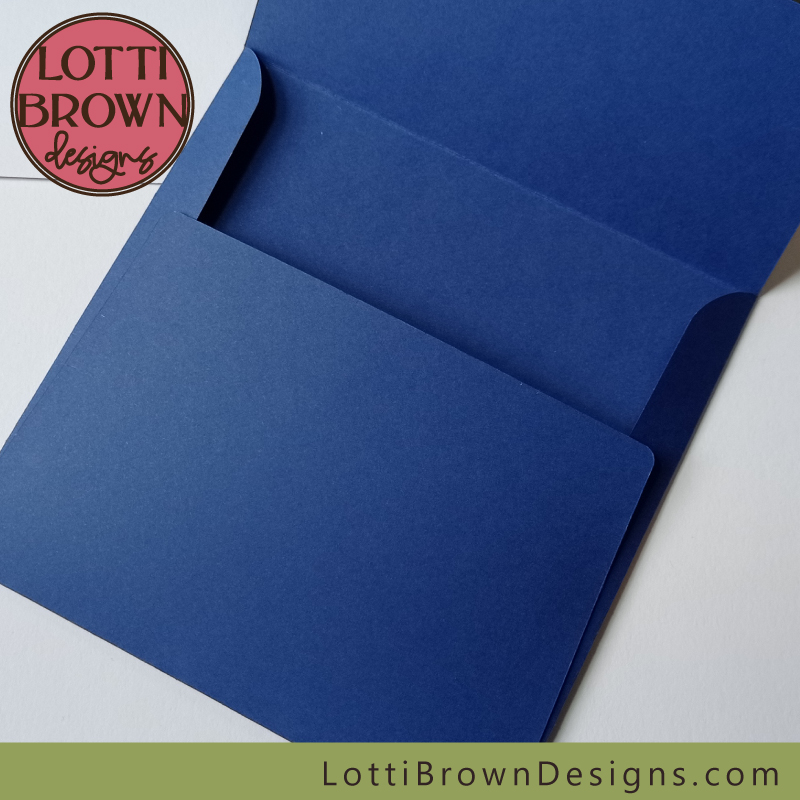 The envelope is complete
You can add a little double-sided sticky tape ready to seal the flap when it's ready to send - or just glue it when you add the card before you post or give it.
Your never ending card is now truly complete - complete with envelope so that you can be confident it will safely reach its recipient without coming to harm.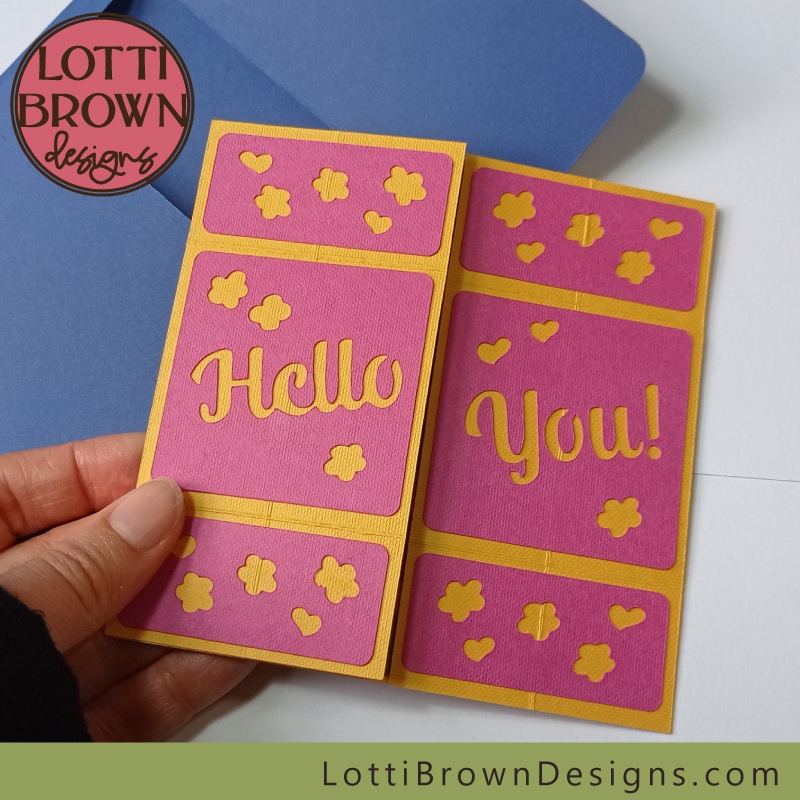 Never ending card complete with envelope
I really hope that you've enjoyed this make as much as I have. I think this is a fantastic little card that you can use for lots of different occasions and that will give the recipient a lot of pleasure!
If you need to revisit any parts of the tutorial series for the never ending card, you can find them all here.
If you'd like to see more of my card templates, you can do that here...
If you fancy seeing some more of my project ideas, do check out this page!
You might also like: