Cricut Project Ideas for You
Things to make and do with your cutting machine...
Most of these projects use layered paper or card.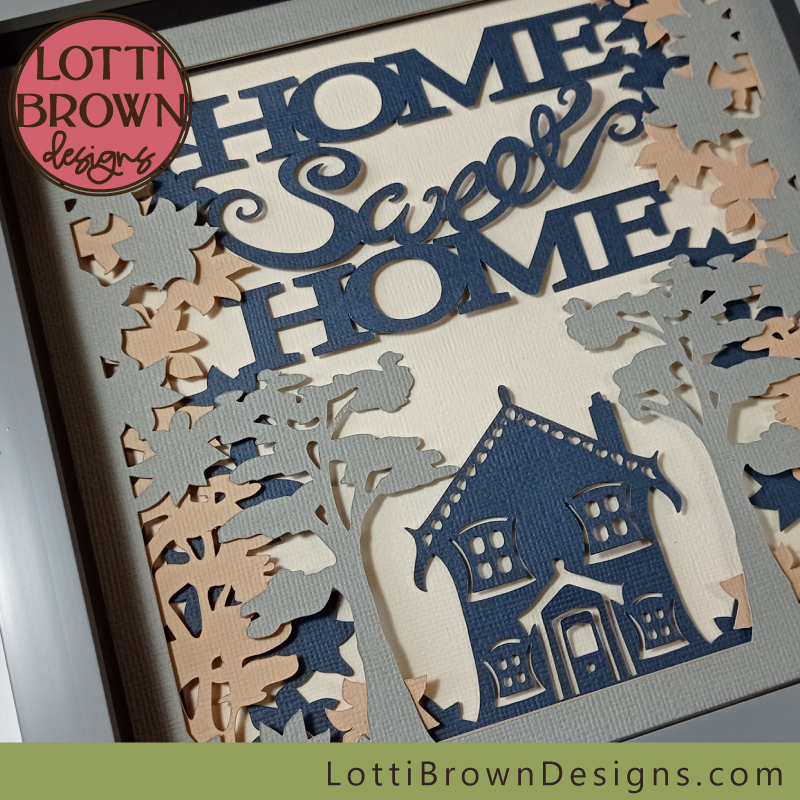 Home Sweet Home layered cardstock shadowbox project
A perfect project to celebrate a new home, or just to celebrate the home you love - this is currently my most popular project!
'Home Sweet Home' shadow box craft project - click to see...
---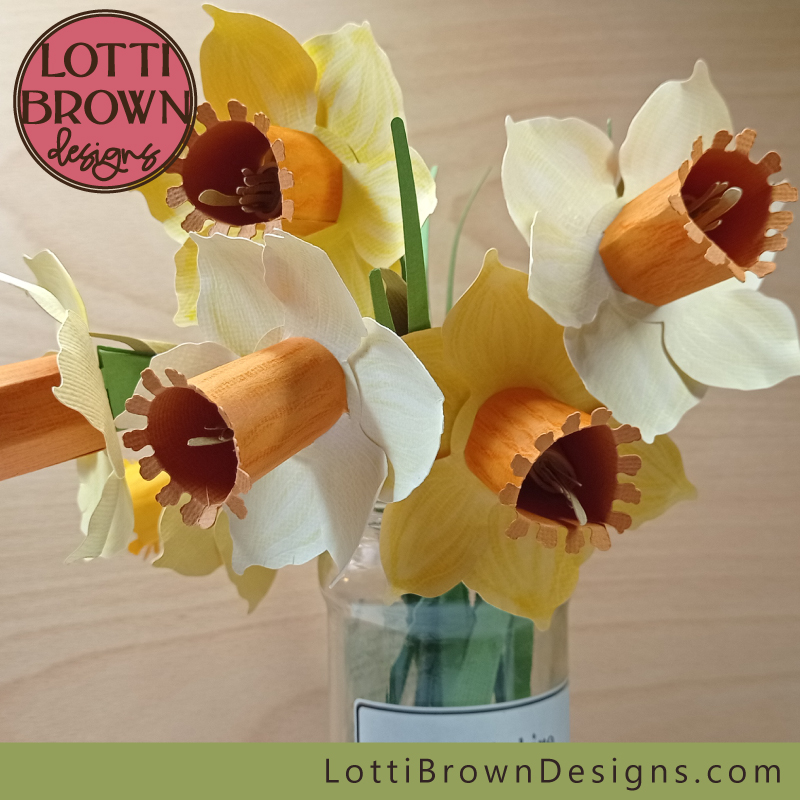 Papercraft daffodil project
This is a personal favourite - a really pretty papercraft floral project for your Cricut, some lovely Spring flowers that can cheer up your home in early Spring and add a bit of colour to your life!
Find out more about the daffodils project here!
The main tutorial starts here...
---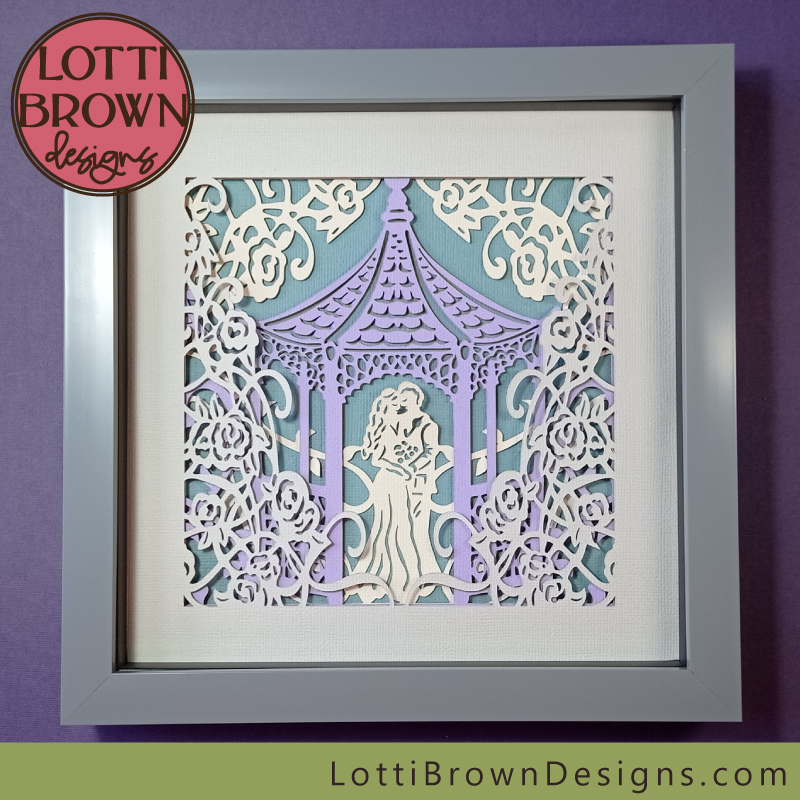 Wedding shadow box papercut project
I wanted to make this wedding shadow box idea very romantic, pretty and floral - it's so intricate - but so easy to make too! Perfect for wedding celebrations but also for anniversaries to celebrate a loving marriage or relationship.
Click here to see the wedding shadow box project
Also check out my other wedding shadow box designs further down the page...
---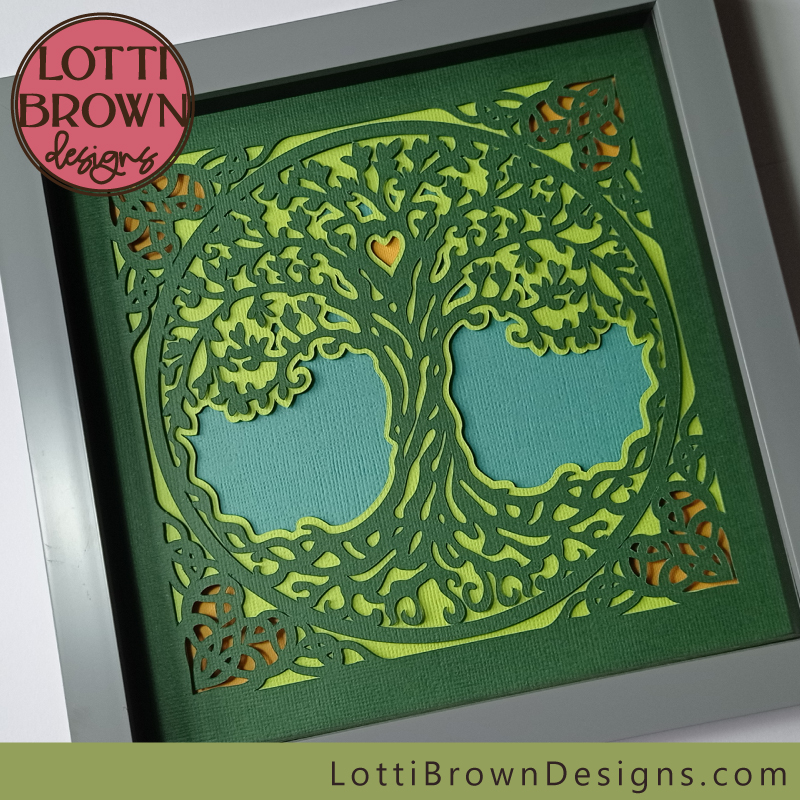 Celtic Tree of Life project
Celebrate nature and life with my Celtic Tree of Life shadow box project (above) - I've made three different colour options for this one! A personal favourite!
---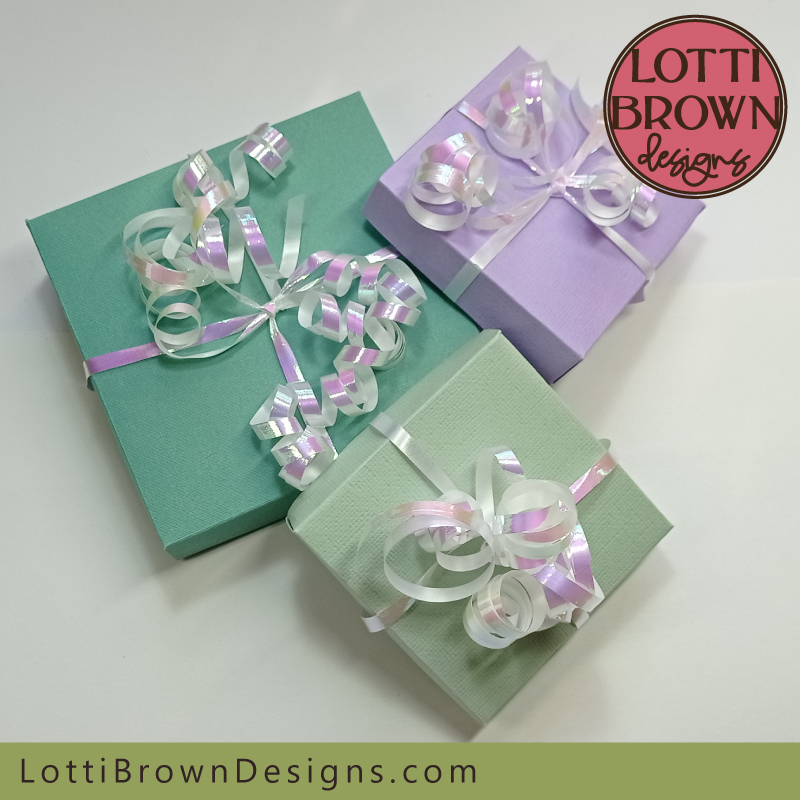 Gift box project ideas for your Cricut
I designed these little gift box templates to be strong and sturdy and easy to make - as well as pretty! Open one up for a surprise splash of colour inside that gives it a really luxurious feel.
A range of different box templates are available - click here to take a look!
---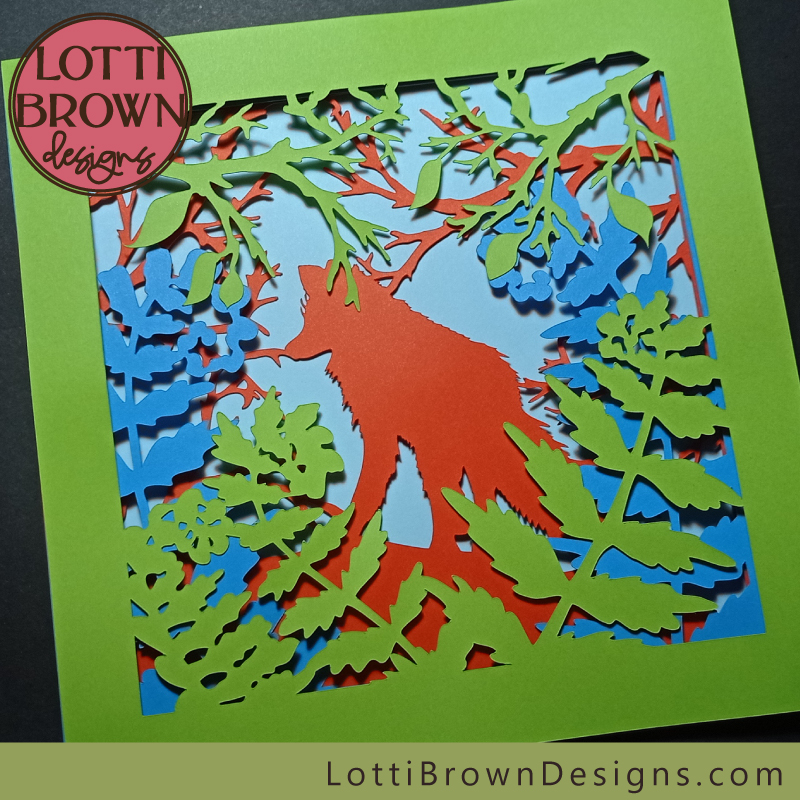 Woodland Fox layered cardstock shadowbox project
Follow the call of the wild with this beautiful nature-inspired shadow box project - with bright colours like this, it's perfect for a modern look or as a project for teens or a kid's room or nursery!
'Woodland Fox' papercut shadow box wall art idea - click for this project...
---
How to make an easy birthday card with your Cricut
I wanted to create a great birthday card that's easy to make and perfect for any recipient. Ideal to make a few and keep on hand ready for that unexpected (forgotten!) birthday - and great to ring the changes with different colour combinations so it looks different every time!
Make an easy birthday card with your Cricut tutorial - click here...
The birthday card tutorial above uses techniques that you can use with my range of greeting card templates - click here to see all the greeting card templates....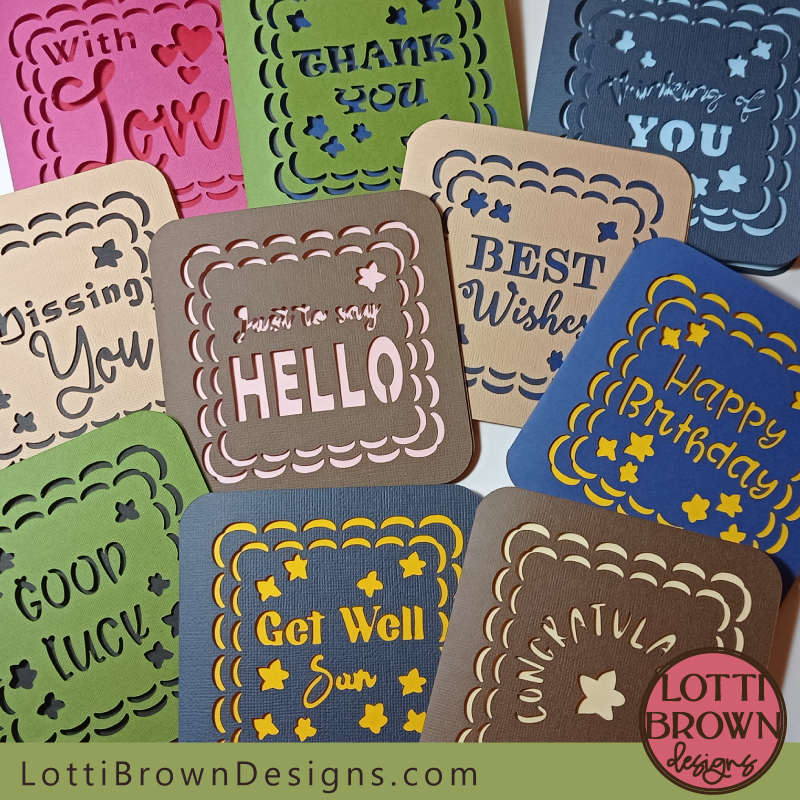 SVG greeting card templates
The template below is a fun project for your Cricut - it's a card that folds and folds and folds - called a 'Never ending card'...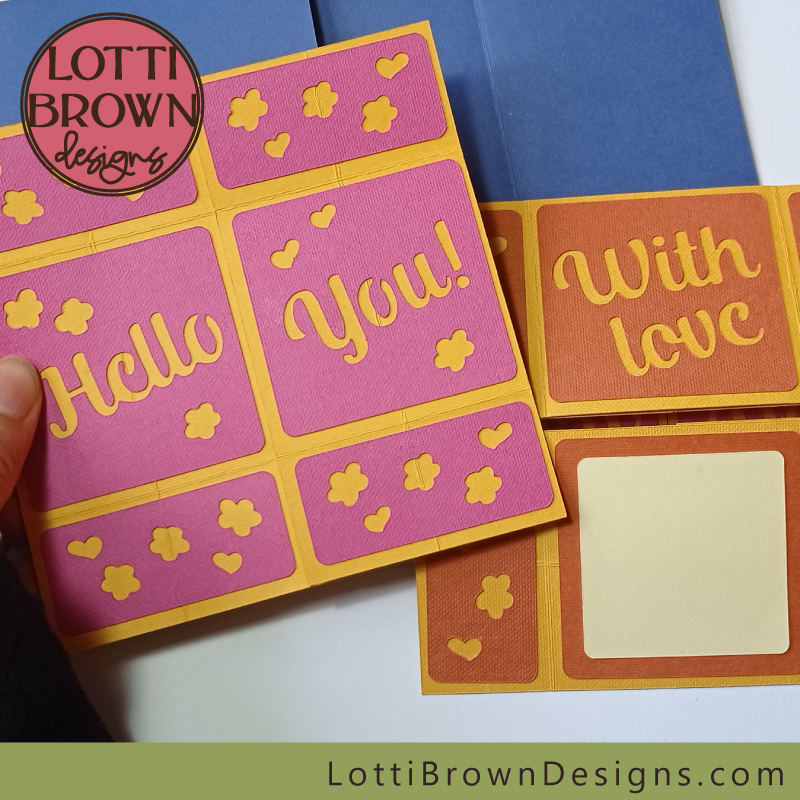 Fun 3D folding card template - the 'Never Ending card'
You can find out more about the never ending card template and get all the project instructions here...
---
'Go with the Flow' sea turtle shadow box project
Relax and go with the flow like this cute sea turtle tells you - this is a very cool, retro-styled shadow box project for you to make with your Cricut - find out how, here...
---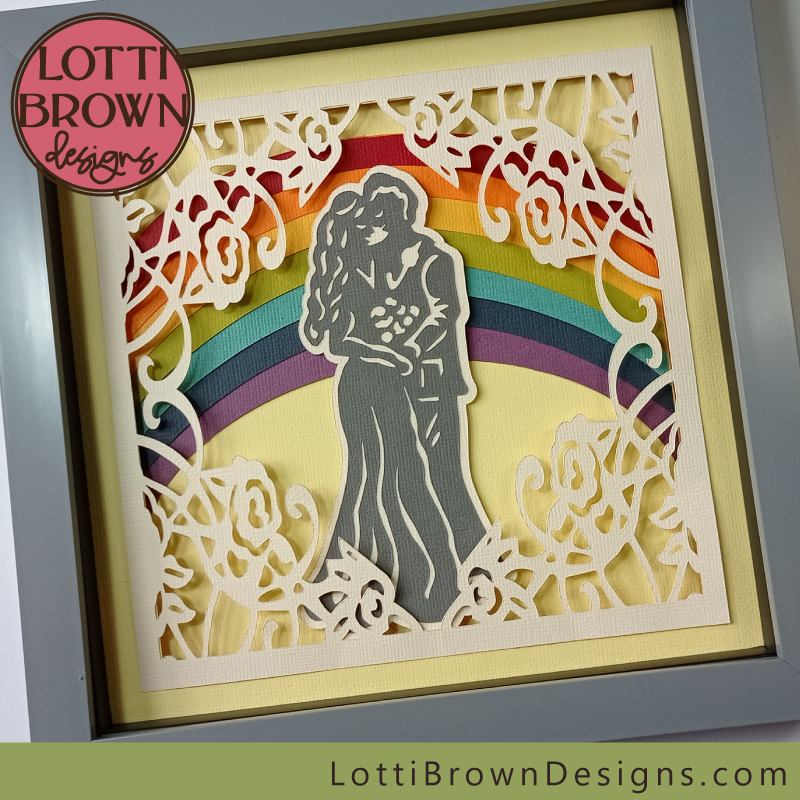 Rainbow wedding shadow box project
I created this colourful wedding shadow box design with a beautiful rainbow to celebrate love, diversity and togetherness - it's a more contemporary style than the romantic wedding shadow box above - it comes in a bride and groom version (above) plus versions for two brides and two grooms (both below).
You can find out more about the projects here...
---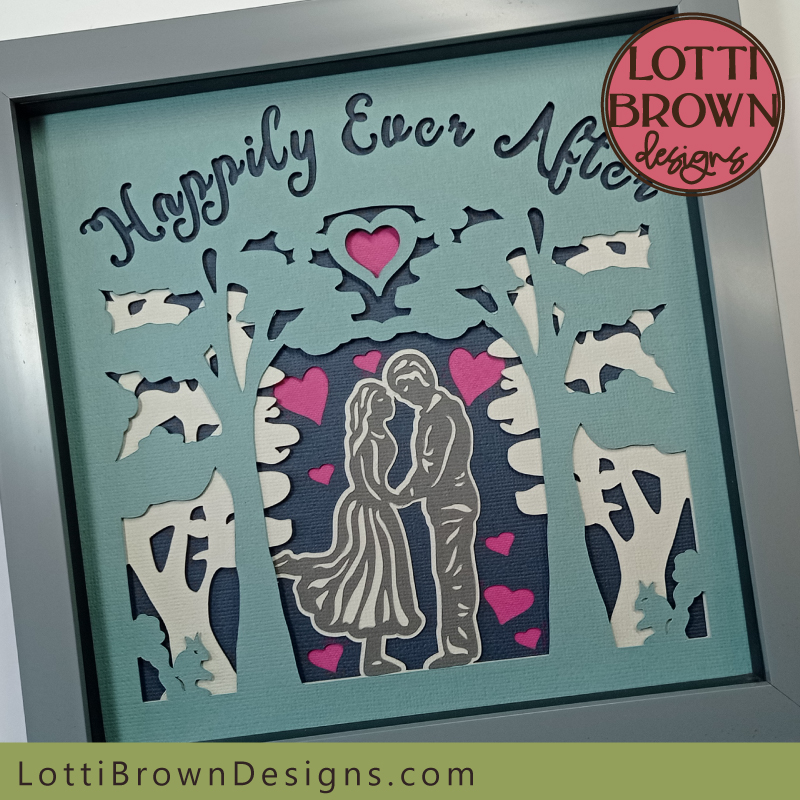 Romantic 'Happily Ever After' shadow box template
This is a magical woodland scene with romance at its heart! The 'Happily Ever After' shadow box template is perfect for engagements, anniversaries, weddings, or any romantic gesture (I did actually design it as a shadow box idea for an engagement). Take a look at it here!
I also created versions for two men or two women - you can see those both here (images below)...
---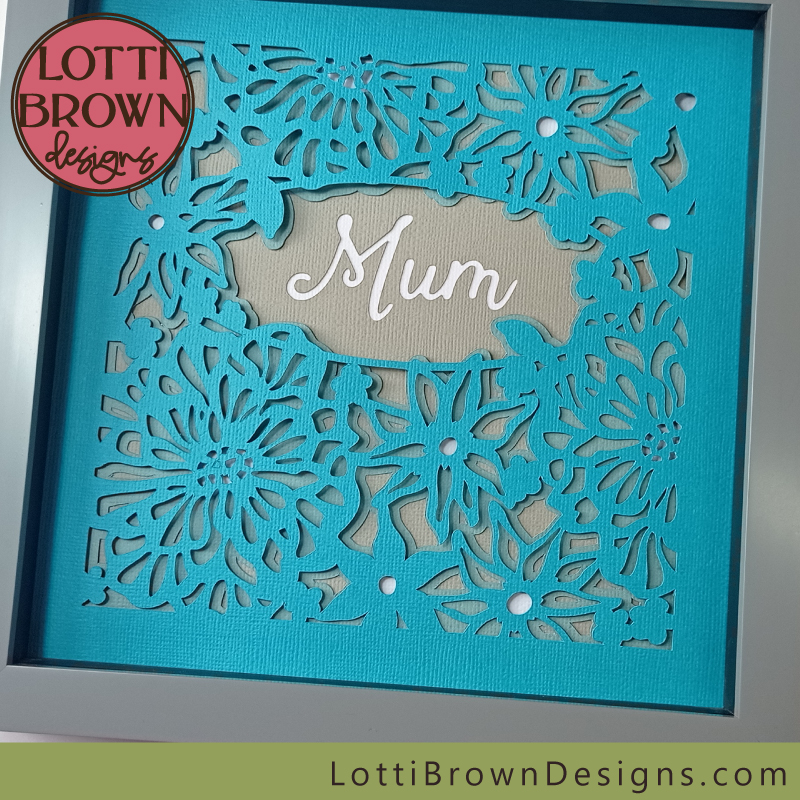 Mum shadow box craft idea
For when you want to tell mum you love her! I made my own mum one of these for Mother's Day and she loves it! Also great for birthdays or just to let mom know how much you care...
Mother/Mum/Mom/Mama layered cardstock shadow box project tutorial - click here
---
Family tree 3D layered cardstock project
Celebrate family with my Family Tree design - add names to the hearts. You can have as many or as few hearts as your family need - position them as you like! See the 'Our Family Tree' shadow box tutorial here...
---
Floral sunflower layered cardstock tutorial
This is a fun and pretty floral cardstock project idea, layering up the colours to create a pretty floral display that you can pop in a frame, use in your crafting, or make it part of your home decor...
Sunflower florals layered cardstock tutorial - click here...
Papercut butterflies inspiration
Pretty butterflies are never out of style. They make lovely wedding or party decor!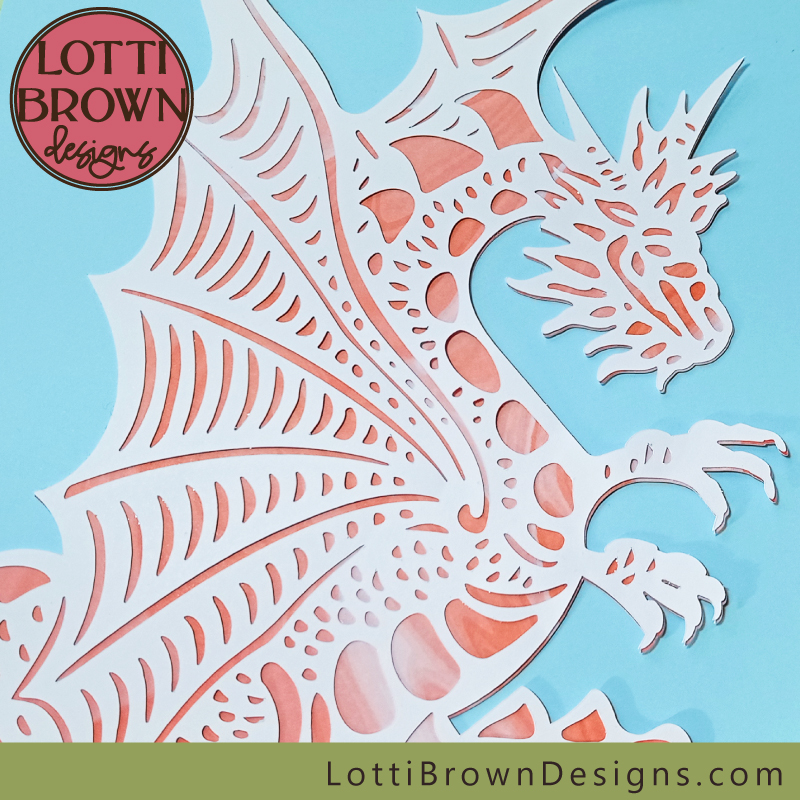 Would you like to make a papercut dragon?
This is another really popular project - a great dragon design that's ideal for papercrafting or vinyl crafts.
You can find this lovely dragon here if you'd like to make him...

---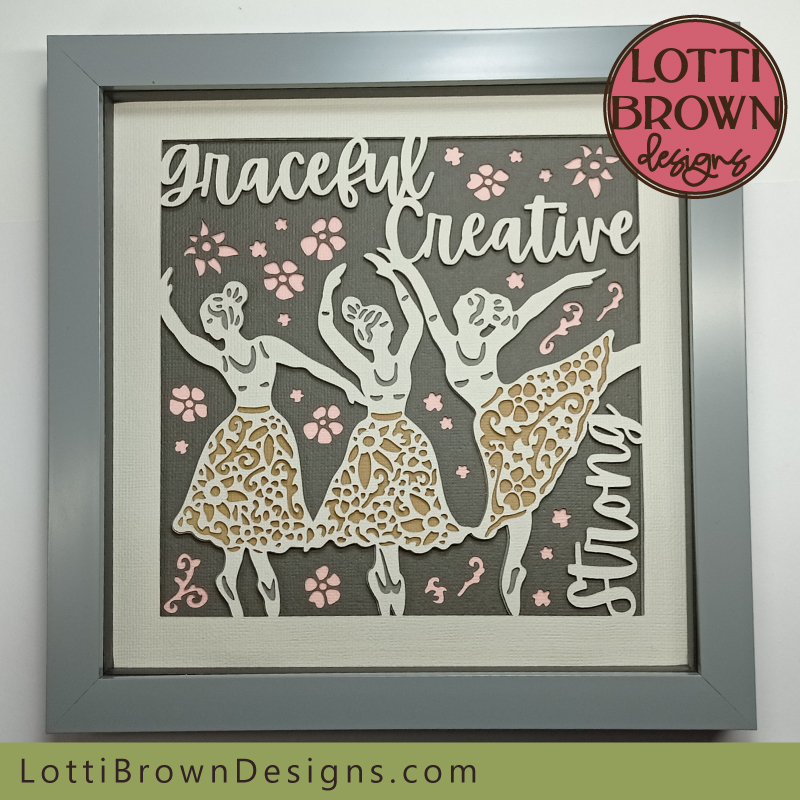 Pretty ballerinas shadow box project
Perfect for ballet lovers! A very pretty ballerinas shadow box with inspirational wording 'Graceful, Creative, Strong'...
See my ballet shadow box project here!
---