Happy New Year Birthday Card Template
'Happy New Year Birthday' card template
A card for those lucky people who have a New Year Birthday - they deserve a special celebration for sharing their birthday with such a special occasion!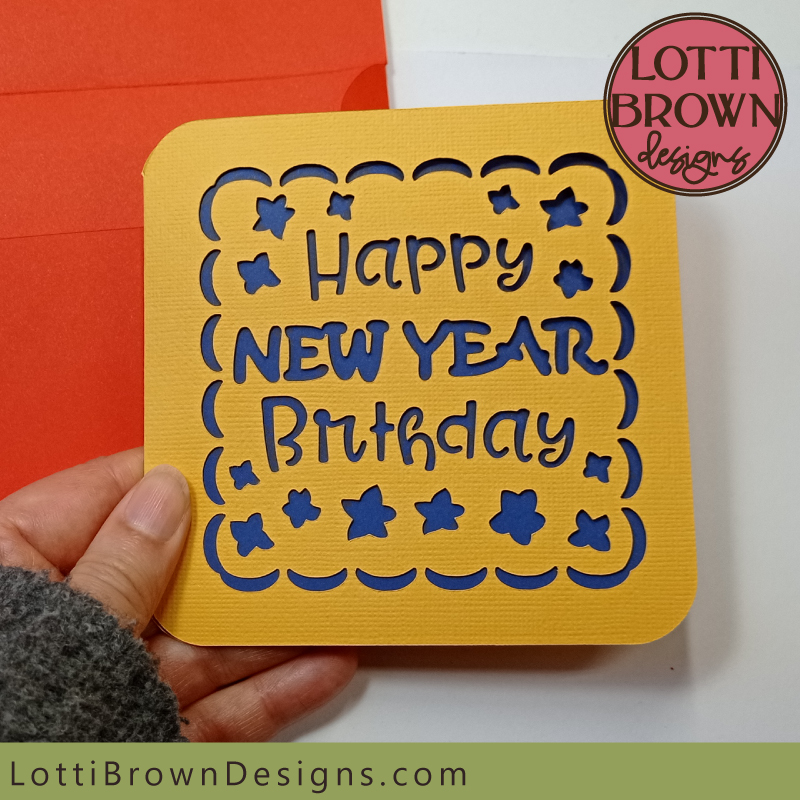 Yellow, blue and red - Happy New Year Birthday card template
I made the New Year Birthday card template in a bold yellow, teamed up with a blue inner card and a red envelope - yellow is such a happy colour that I thought it was the perfect colour to start the year with - that's the new calendar year and the personal birthday year, too. The dark blue inner card stands out really well against it, which allows the design to stand out well and the message to show well. The red envelope is a bit of fun! This is the colour that comes in the template.
The other colour idea I created for this card is a more feminine look - I chose a pretty salmon pink and teamed it up with a dark blue inner card and a soft blue envelope for a contemporary, cheerful and feminine style.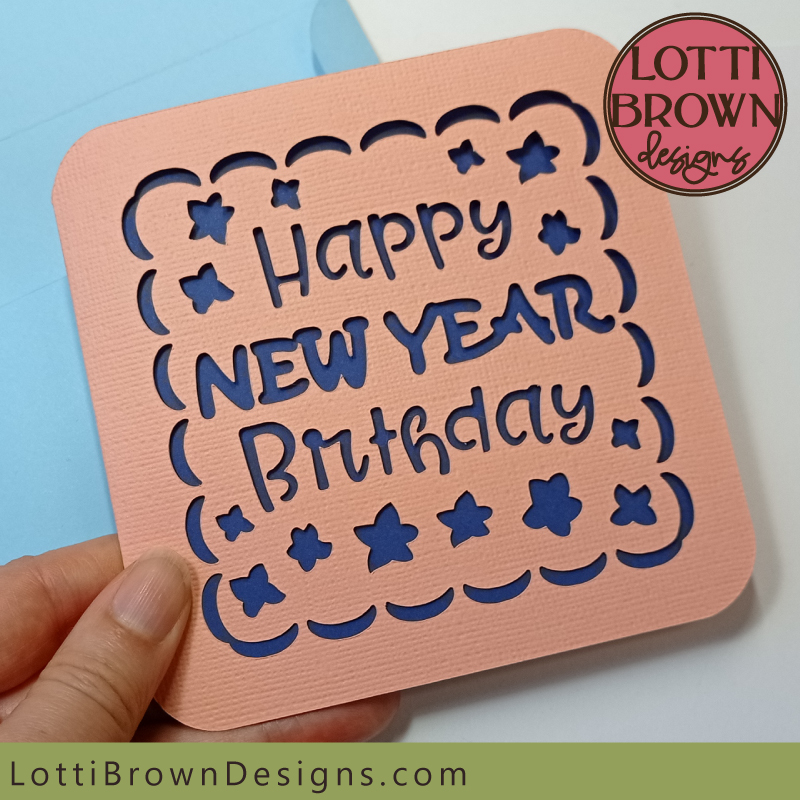 Pretty pink and dark blue give a contemporary, feminine style for a new year birthday card
Because this is primarily a birthday card, choose any colours you think the birthday boy or girl would like - from delicate pastels, to simple neutrals, bold black, or colourful brights - as always, do try and bear in mind to get lots of contrast between the outer and inner card - this is just to allow the design to stand out well.
I do always like to add a fun third colour to the envelope - but if you want to keep it similar to the main card (or inner card), or go for a neutral like white, that works beautifully well too.
If you use a dark inner card like these, make sure you have a pen that will write well on these dark colours - a white or silver gel or paint pen is my choice.
I hope my colour ideas will help to get you started! You can also take a look at the colour ideas for the Happy New Year card, too, if you need more inspiration.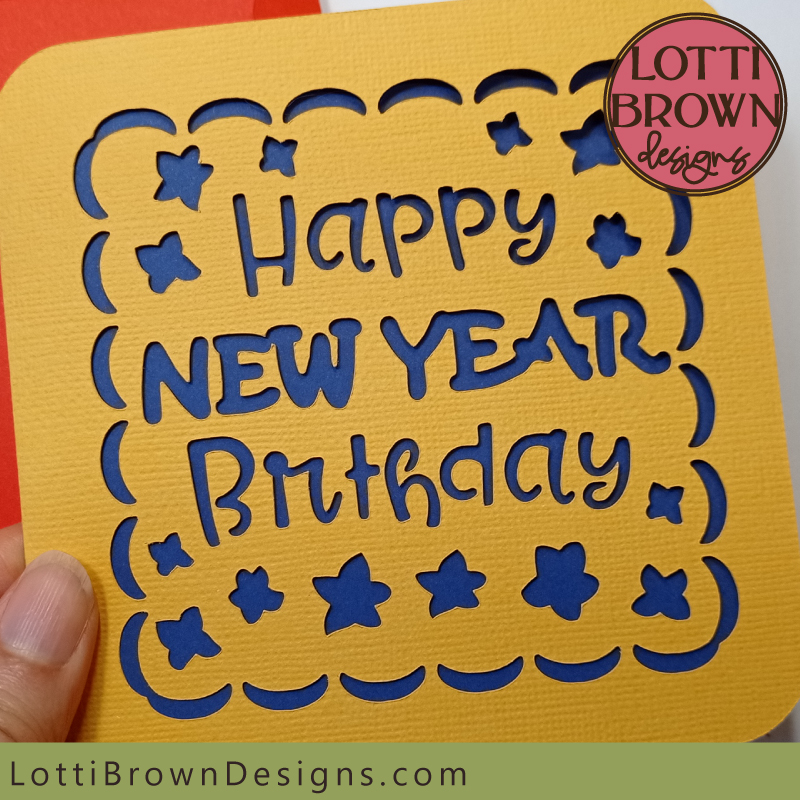 Detail view 'Happy New Year Birthday' card template
I cut both of these cards with my Cricut Maker
I used Sizzix 'Surfacez' textured cardstock for the outer card for both cards - I used the 'Intricate Cardstock' setting in Cricut Design Space
I used a generic lightweight coloured craft card (160gsm) for both the inner card and envelopes - I used the 'Lightweight cardstock' setting in Cricut Design Space
Detail view of the new year birthday card - pretty pink and deepest blue