What's a Never Ending Card?
Before we get started, you might be a teensie bit curious about what a never ending card actually is - I know I was!
The never ending card is an interactive, folding card, that works like a puzzle - pretty much a never ending puzzle...
It's a fun and surprising journey for your recipient as they discover more and more aspects to the card - keep folding and unfolding, and the card is never ending!
You start at the start, as we always should...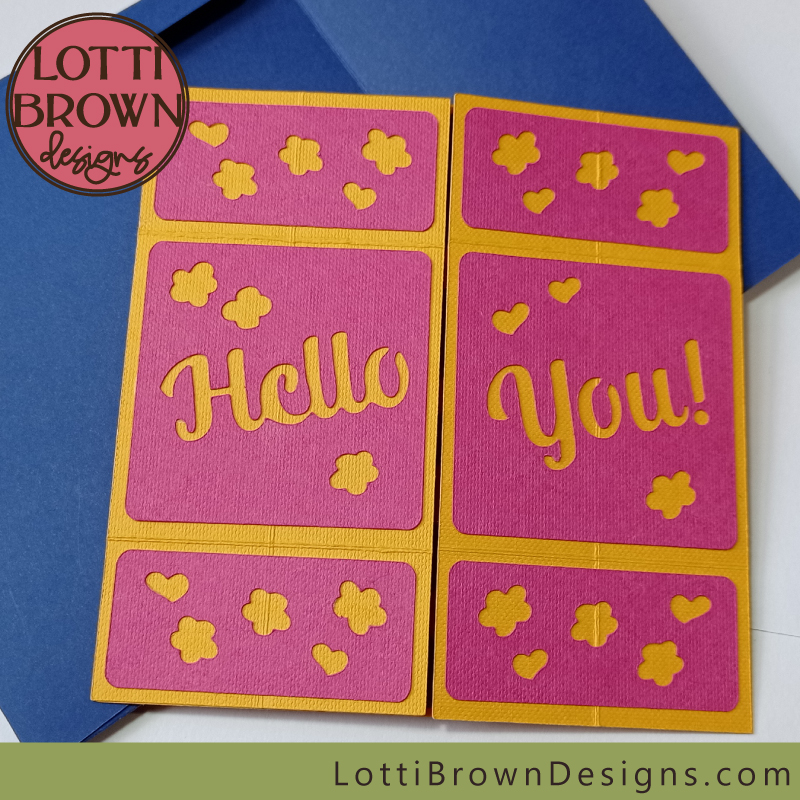 Hello You! Welcome to the start of your puzzle card...
Simply open up the never ending card to see the second 'layer' of the puzzle...
Unfolding the card - Enjoy your day!
But as you open the card, you realise it unfolds even further...
Keep unfolding to uncover the surprises!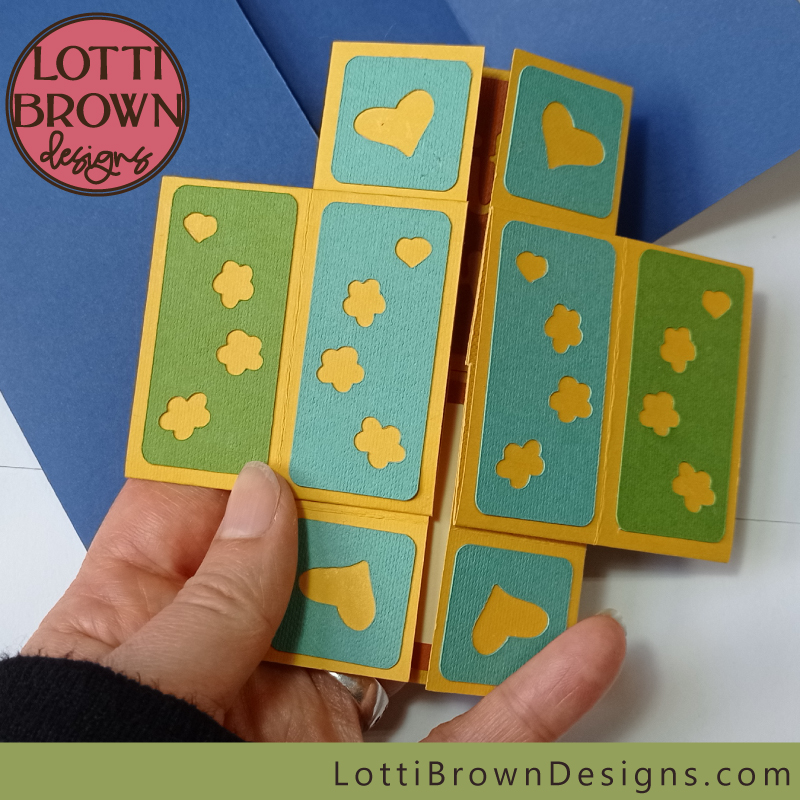 Keep unfolding - there's still another layer to find!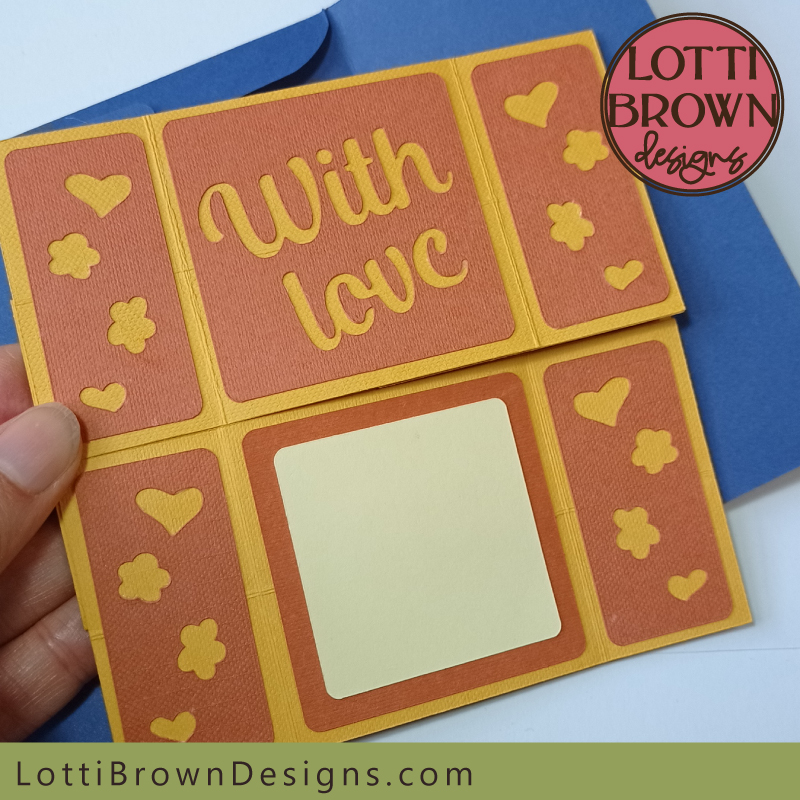 Sent with love - here's a space to write your message
Even though it's the end, still, the fun's not done! You can unfold the card one more time..
Unfold the card one more time...
And we're back to the beginning again...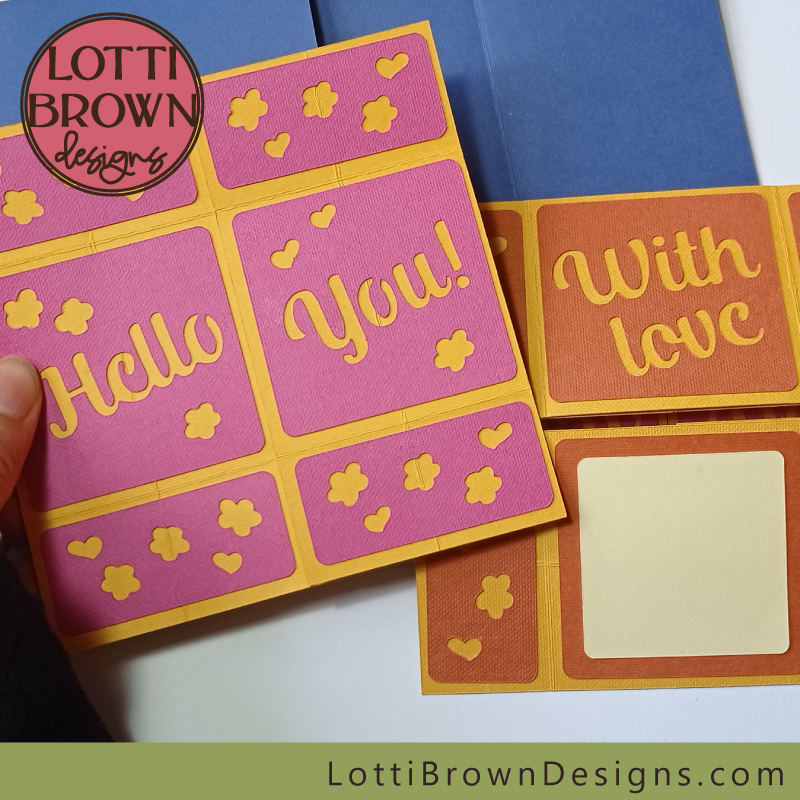 Unfolding fun with the never ending card
I've designed the never ending card SVG template so that it can be used for a birthday - but there's no specific birthday message, so you actually use it for an anniversary, wedding day, other special celebration or just to send best wishes...
Just write in your personal message in the space in the final layer.
I'll show you exactly how to make the never ending card in the next tutorials - you can follow each and every step along with me, and you'll soon discover it's nowhere near as complicated to make as it looks.
I'm thrilled with my card, and I can't stop unfolding it and playing with it - I can't wait to actually send it to a lucky recipient!