'Dad' Card SVG
I created this 'Dad' card SVG template, as an option to be used for either Dad's birthday card, a Father's Day card, or any other occasion when you want to send Dad a card just to show you love him!
It's a really bold and simple design that, literally, just says 'DAD'... with just a little bit of 'star-quality' too, because I know your Dad's a star!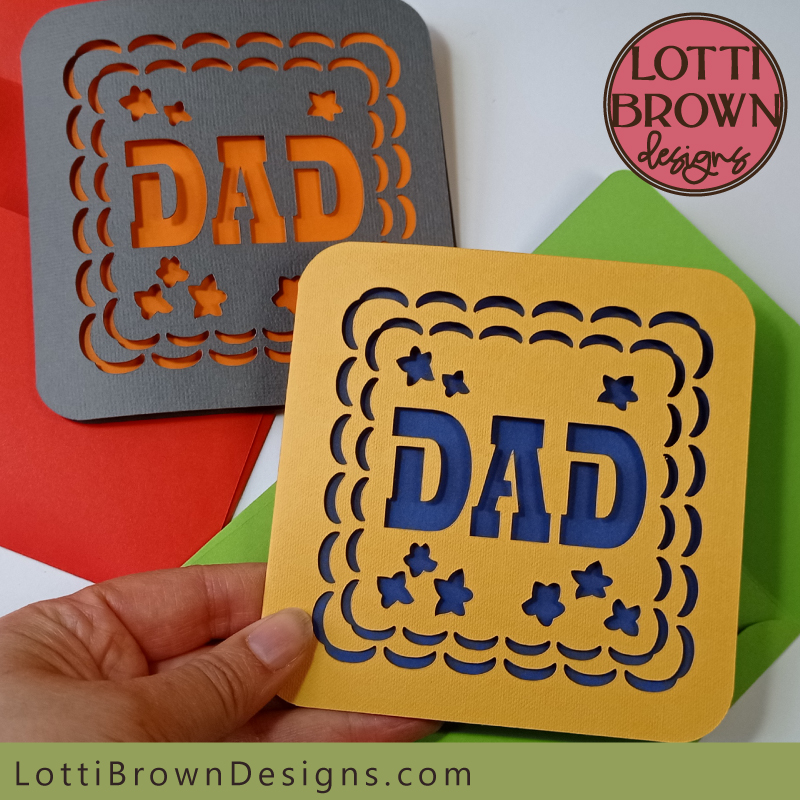 'Dad' card SVG template - a simple & bold design for cardmaking for father's birthday or Father's Day
I used Cricut cardstock for the yellow outer card and Sizzix textured cardstock for the grey outer card. The inner card and envelope for both cards are made from lightweight generic craft card (160gsm weight).
Once again, if you're using a dark colour, like the dark blue I've used as the inner card for the yellow design, please ensure you have a white or silver pen capable of writing on (and showing-up on!) the dark surface.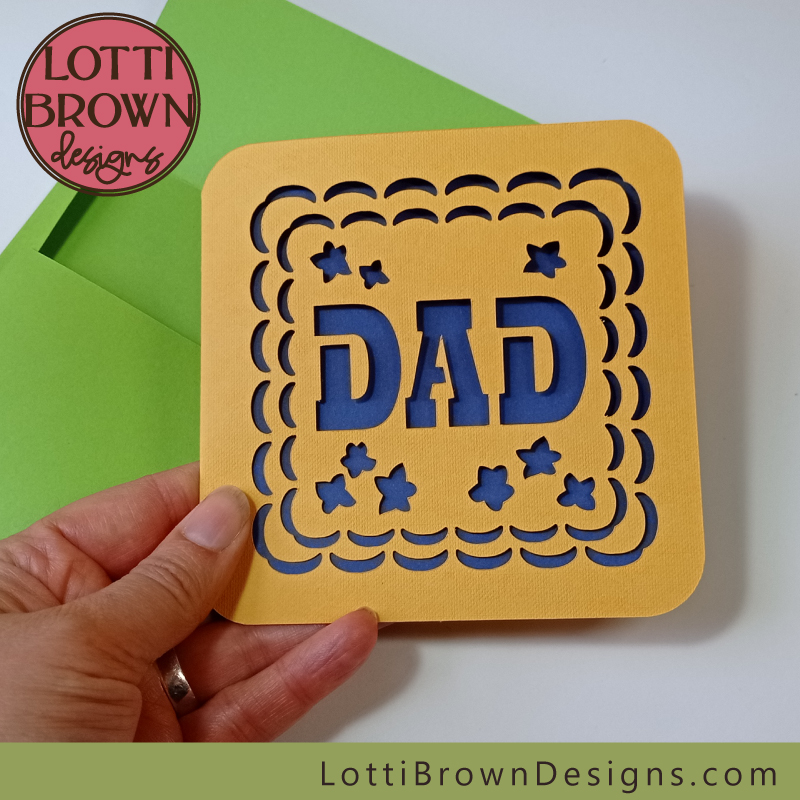 Dad card template for Cricut and other cutting machines - cheerful yellow and blue
I chose yellow for the Dad card template - for its happy feel - this is a colour combination to go for when you want to send a big smile!
The dark blue inner card stands out really well against the yellow, showing off the design - and to keep it really bright and cheerful, I paired up the card with a vibrant green for the envelope.
Dad card SVG cut file template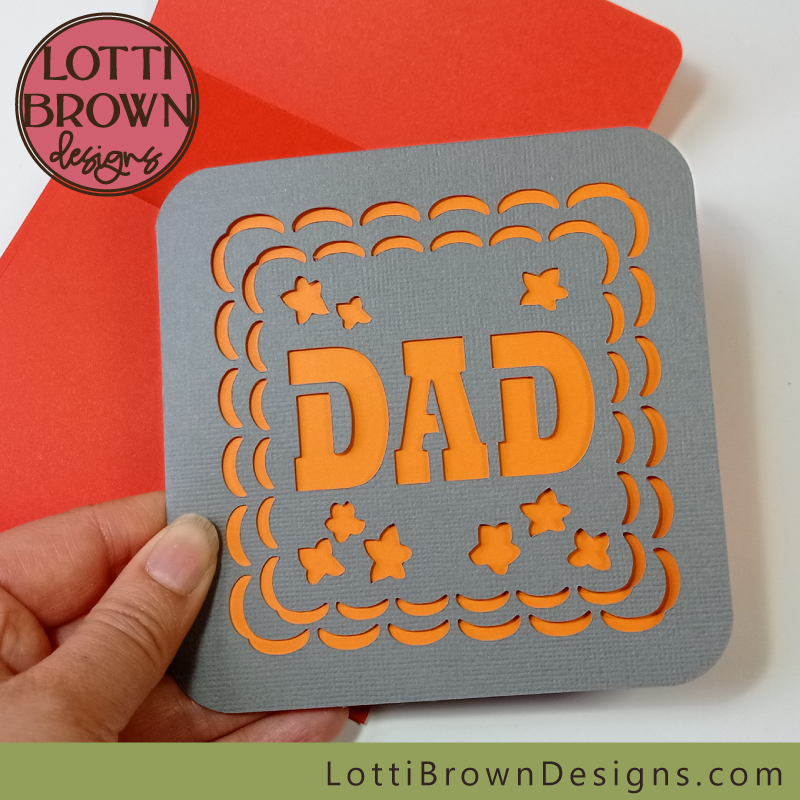 'Dad' card template for Dad's birthday or Father's Day
I picked this bold orange for the inner card to go with the grey outer card for this Dad card - I think it gives a very modern look, but it's still a classic! I picked another bold colour, red, for the envelope - but I think it would also look great to carry-through the orange theme to the envelope too.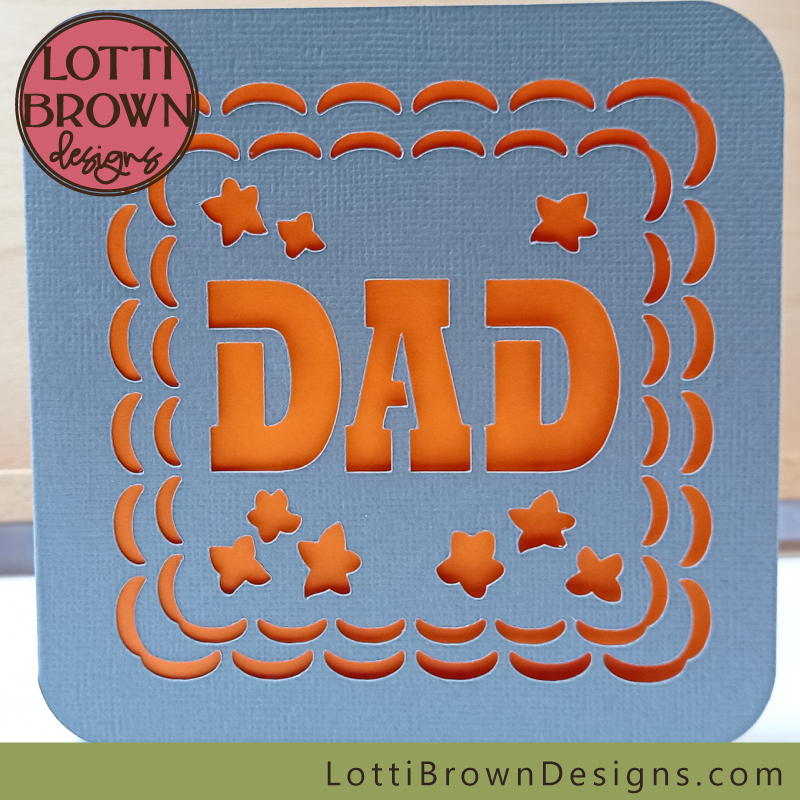 Orange and grey cardstock look fantastic for this Dad card SVG template