I decided to make this cute bunny birthday card template for you (I based it on my Easter card design) because I wanted to make something really sweet for a birthday card...
Flowers for you! From a sweet little rabbit!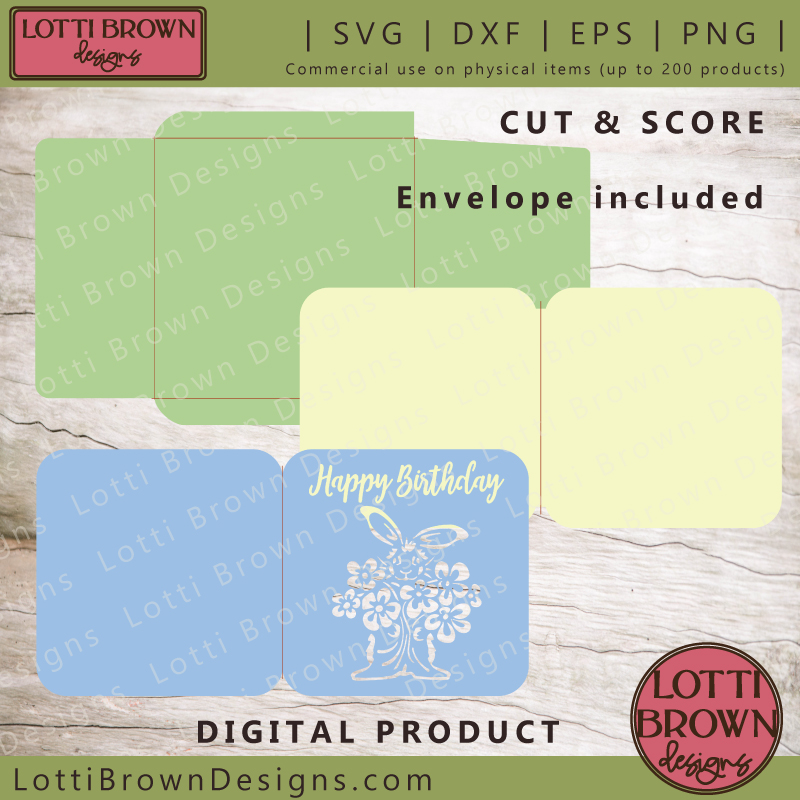 Cut and score project - cut files for the bunny birthday card
The card is easy to make - it's made from 3 sheets of cardstock (A4 or Letter-sized) and also includes the envelope in the template.
The finished card is 12 x 12 cm (approx. 4.7 x 4.7 inches) with the envelope a little larger.
The card cuts on the standard Cricut mat (not the specialist card one).
It uses the cut and score functions on your cutting machine - to cut the design and to score the fold lines. I have full instructions for setting up the score lines correctly in Cricut Design Space on this page, along with a discussion of scoring tools and how to score without a scoring tool, too - if you're using another type of cutting machine (not a Cricut) it may be helpful, as well.
Pretty blue card with pale lemon and soft green
I test cut two cards with my Cricut Maker, using Sizzix 'Surfacez' textured cardstock for both outer cards and a generic coloured craft card (160 gsm) for the inner card and envelope for each.
I used intricate cardstock setting in Cricut Design Space for the outer card, and lightweight card setting for the inner card and envelope.
The template uses the pretty blue colour for the bunny birthday card - I teamed it up with a very pretty lemon for the interior of the card and a soft green for the envelope (see image above).
I also made an alternate version, with I did in a lovely pale pink combined with a vibrant teal interior and envelope - quite a contemporary look (see image below)...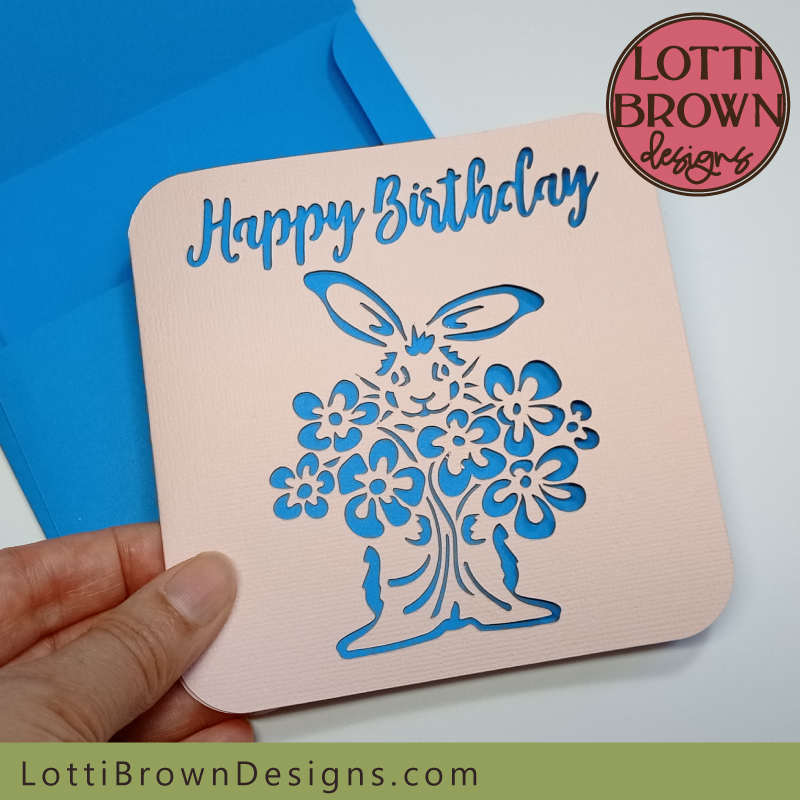 Pretty in pink - bunny Happy Birthday card SVG with rich teal
I hope you'll feel inspired to try out more of your own colours for the cute bunny birthday card SVG template - I think almost any colours would look lovely for this card, especially floral colours or bright, fun colours - try and get some good contrast between the inner and outer card so that the design shows up well. The envelope is a fun place to try out a colour splash of a different colour, too!
If you'd like to make my bunny birthday card, you can download the cut files from my Etsy store at the link right below...
Cute bunny birthday card SVG template for Cricut and other cutting machines
The instructions for setting the score lines up correctly in Cricut are here...
And the craft tutorial to help you fold and assemble the card and envelope is here...
You might also like: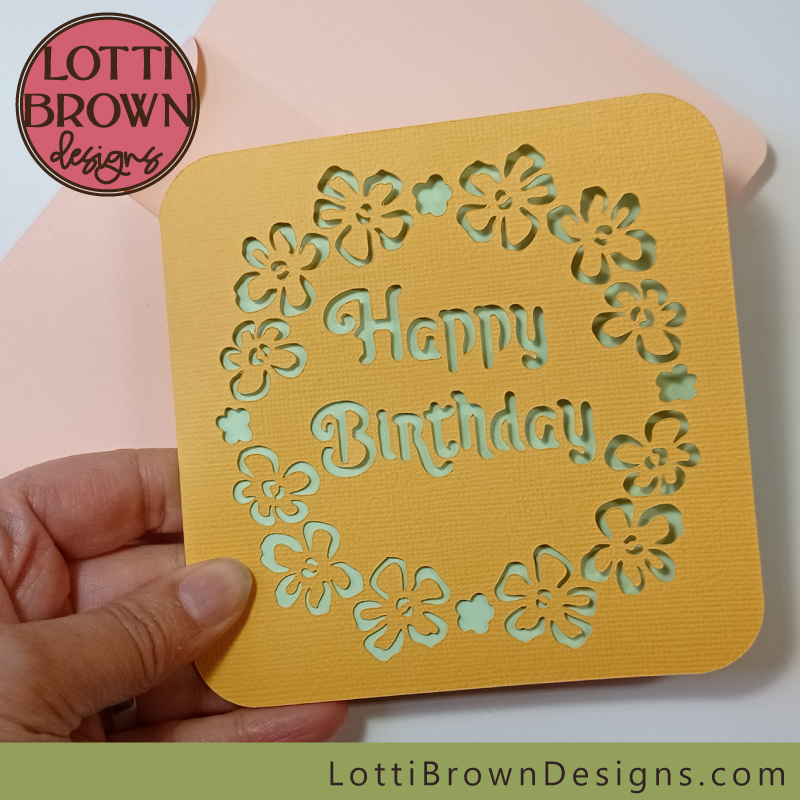 Pretty floral birthday card template
You might also like this pretty floral birthday card template
I also have lots more card templates to get you crafting, right here..!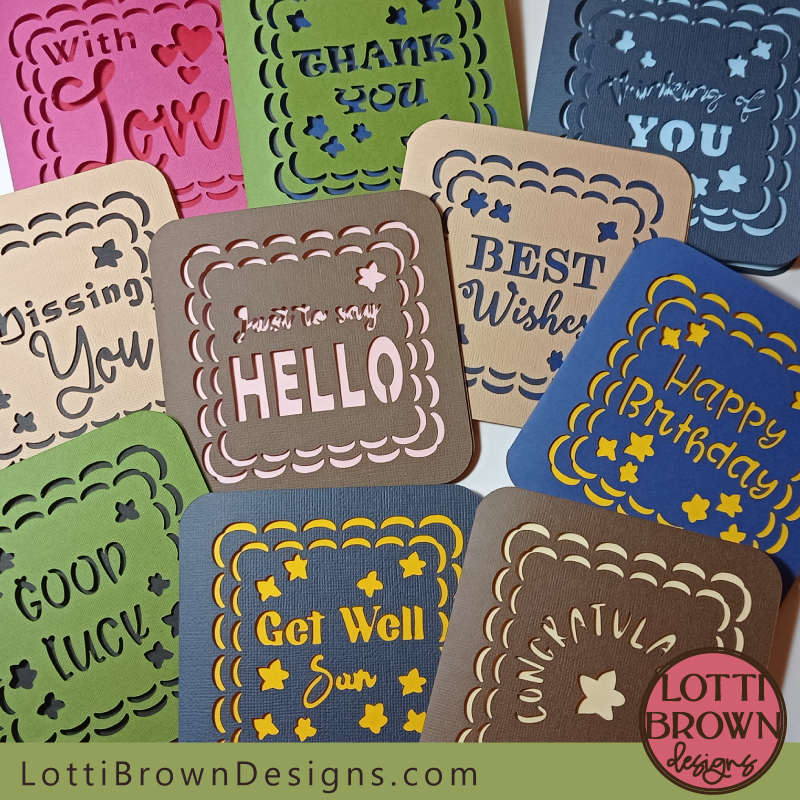 Card templates for Cricut and other cutting machines