Colour inspiration for the brother-in-law and brother birthday card SVG templates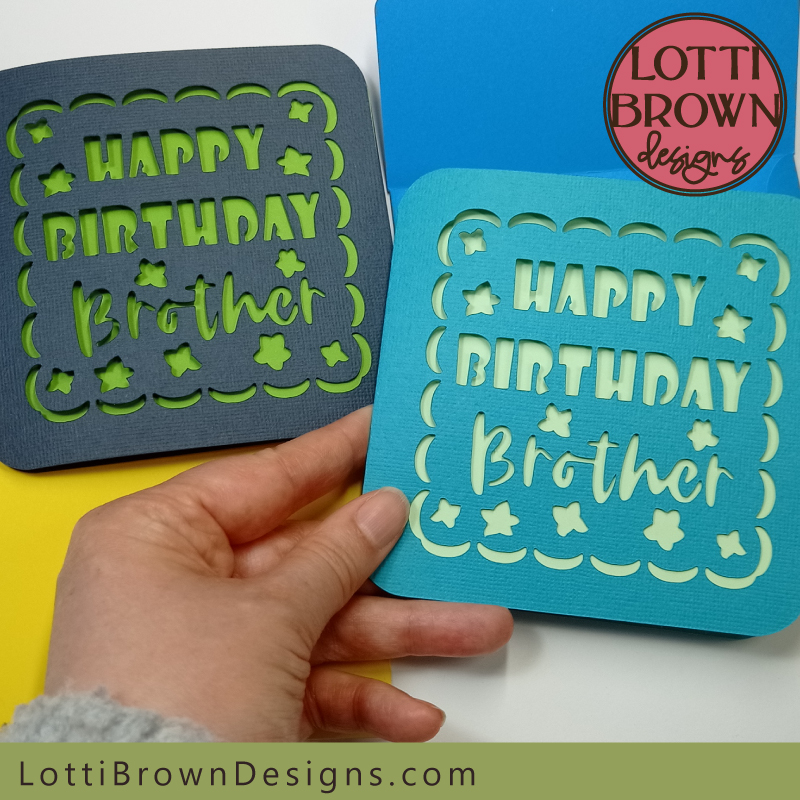 Colour ideas for the brother birthday card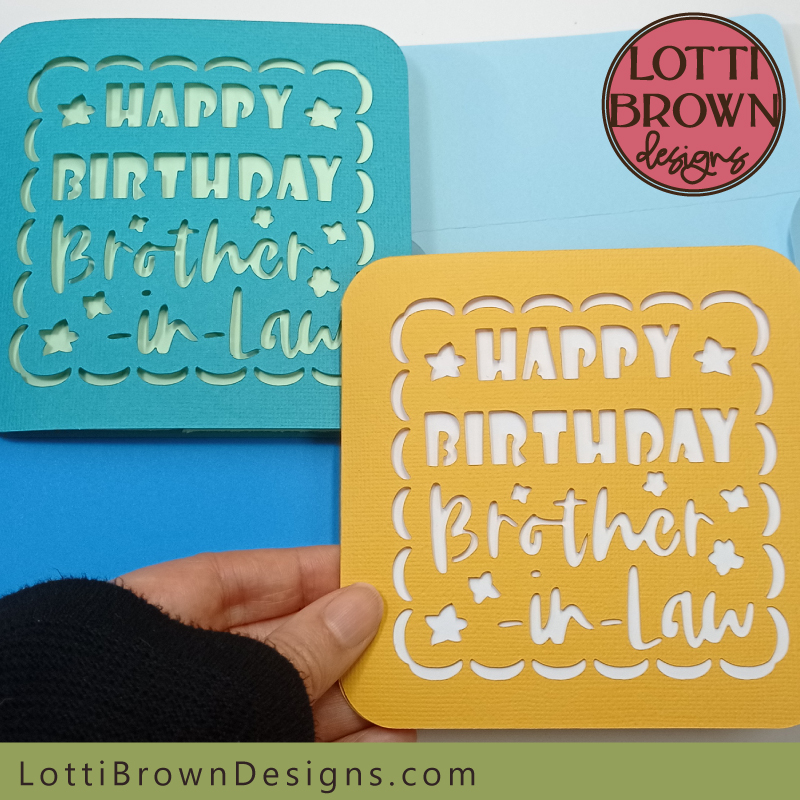 Colour ideas for the brother-in-law birthday card
My brother birthday card SVG template is a lovely teal, green and blue colour combination that I think is perfect for both classic and modern styles and looks great (see below)!
Teal contrasts nicely against a pale green inner card - with a lovely brilliant blue envelope
My brother-in-law birthday card SVG template is a cheerful orange-yellow with white inner and a pale blue envelope (see below) - this is lovely if you want to send a really happy, sunshiney feel with your birthday greetings...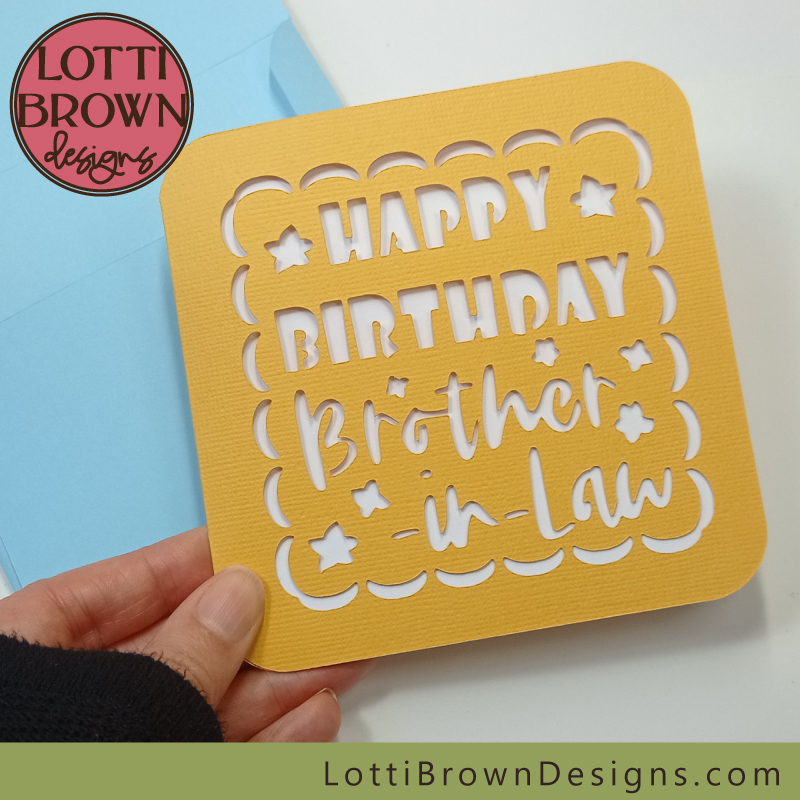 I also created the brother birthday card in a very contemporary dark grey and chose a lime green inner card - keeping it bright with a bright yellow card, too - see it below...
This feels quite bold and youthful - any bright colours could be used here with the grey - and if you wanted to tone it down a bit, you could choose a darker or neutral colour (like white or grey) for the envelope.
You could also use a more neutral colour for the inner card alongside the grey (white or lighter grey) or a pale blue for a look that's a lot more classic or minimal and might suit the individual recipient better!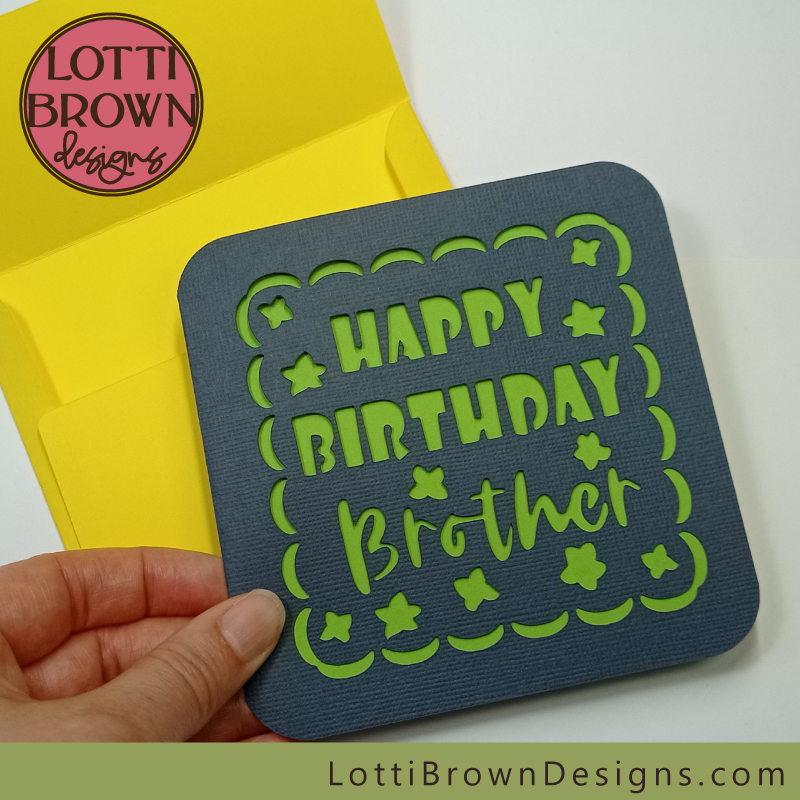 I did also make the brother-in-law card in the same teal, blue, and green colour palette, too, to see how the different design looked in this colour - and also because I liked it so much!
Brother-in-law birthday card in the same teal and pale green (with bright blue envelope)
If you're choosing your own colours, go for some contrast between the inner and outer card - this means colours that stand out against each other, and more importantly, some contrast between light and dark - so a dark outer card would suit a white or pale inner card, and a pale outer card would suit a bright or dark inner card...
The envelope is your opportunity to play a bit with colour and add something fun and bright - or if you prefer, you can just keep it very similar to the card or a neutral white or cream.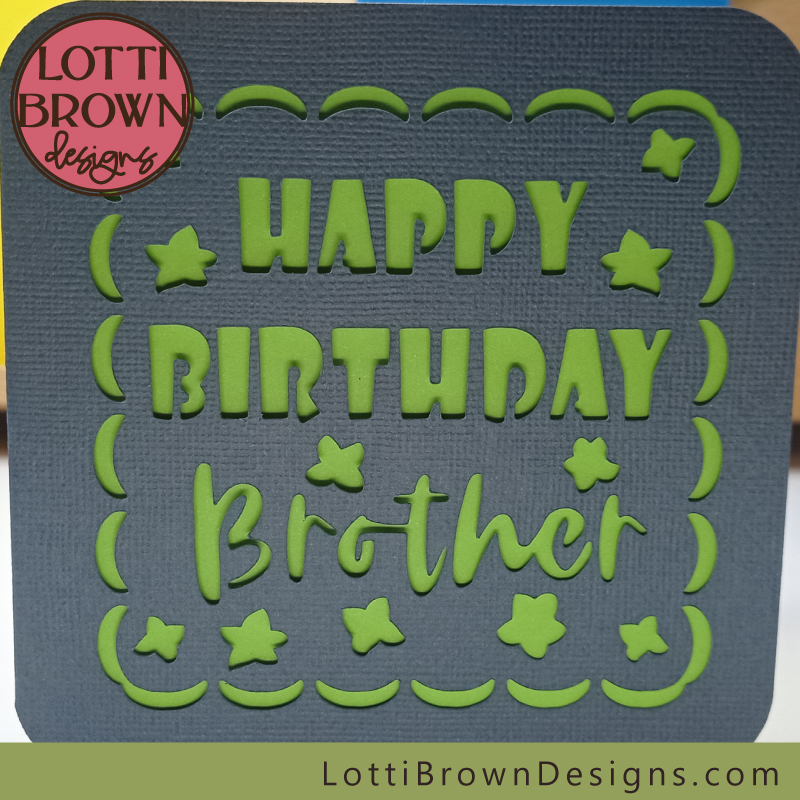 Happy Birthday card for Brother
All the cards on this page are created using:
Sizzix 'Surfacez' textured cardstock for the outer card
generic lightweight coloured/white craft cardstock (160gsm) for the inner card and envelope
I used 'intricate cardstock' setting in Cricut Design Space with my Cricut Maker to cut the outer cards - and 'lightweight cardstock' setting to cut the inner cards and envelopes.
Papercut card for Brother-in-Law's birthday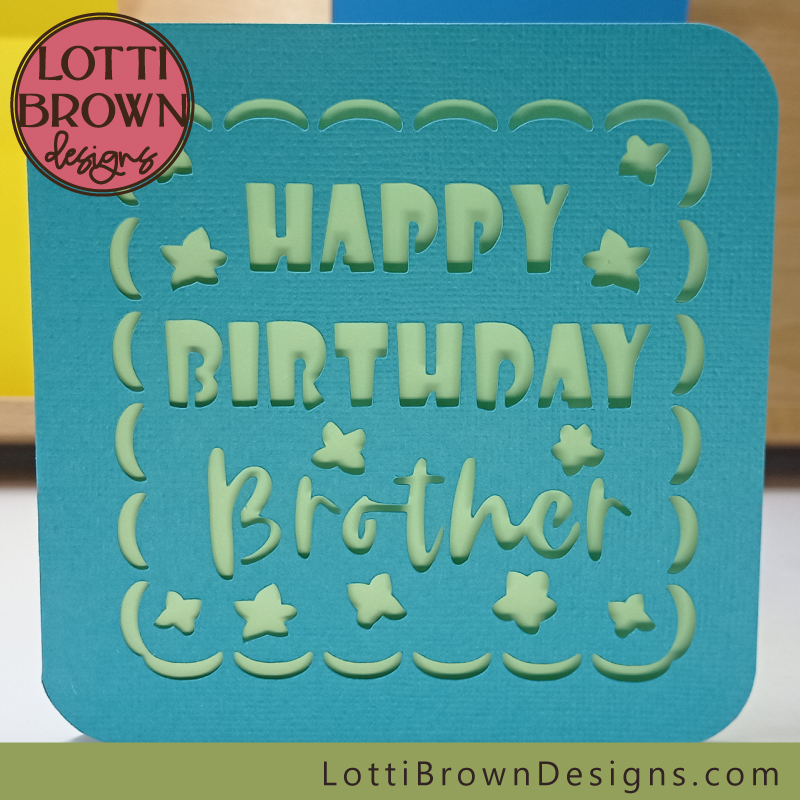 'Happy Birthday, Brother' card template