Sister-in-Law Birthday Card SVG Template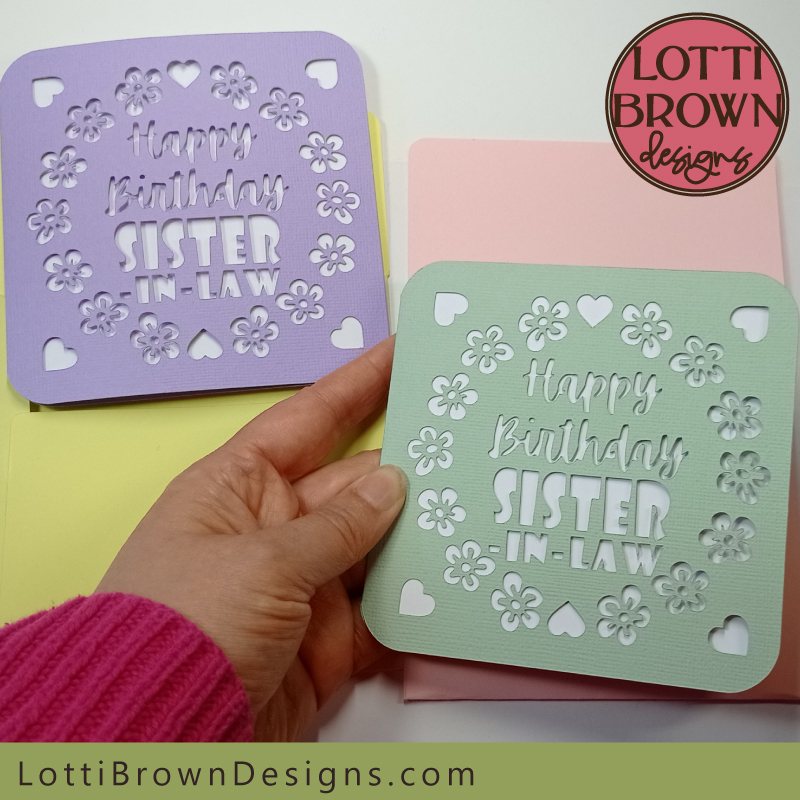 'Happy Birthday, Sister-in-law' card template for Cricut and similar cutting machines
I made the main template for the sister-in-law birthday card in pretty green and pink - but I wanted to also inspire you to get creative with colour, so I thought I'd try this gorgeous lilac and lemon colour combination out, too...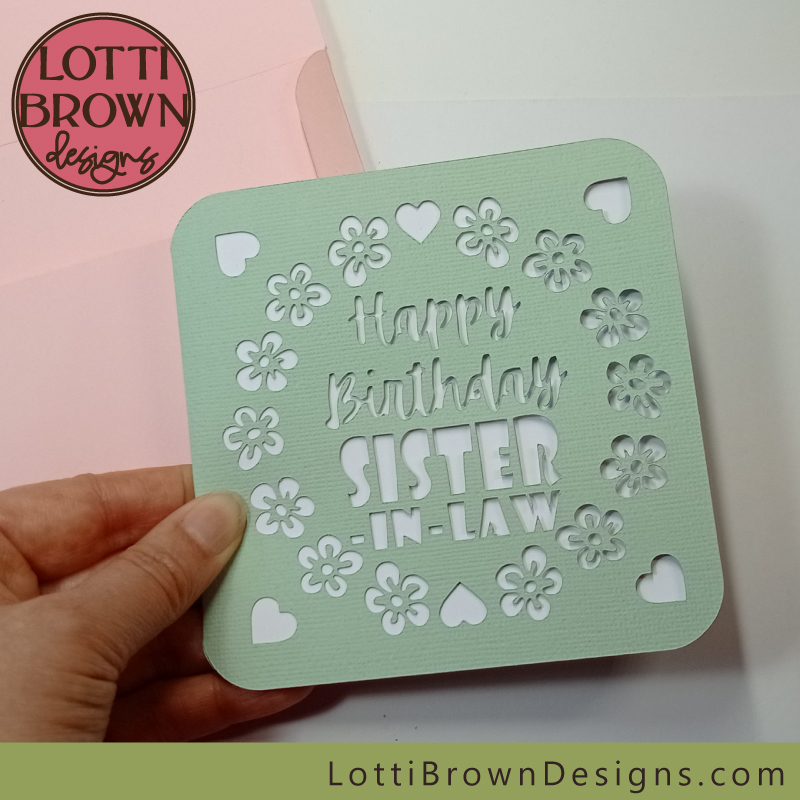 Sister in law birthday card template - pretty pink and green
The outer card for each of the cards is created from Sizzix 'Surfacez' textured cardstock
The inner card is 160 gsm plain white cardstock
The envelopes are lightweight 160gsm coloured craft card
I used the 'intricate cardstock' setting in Cricut Design Space to cut the outer cards - and I used the 'lightweight cardstock' setting for the inner cards and envelopes.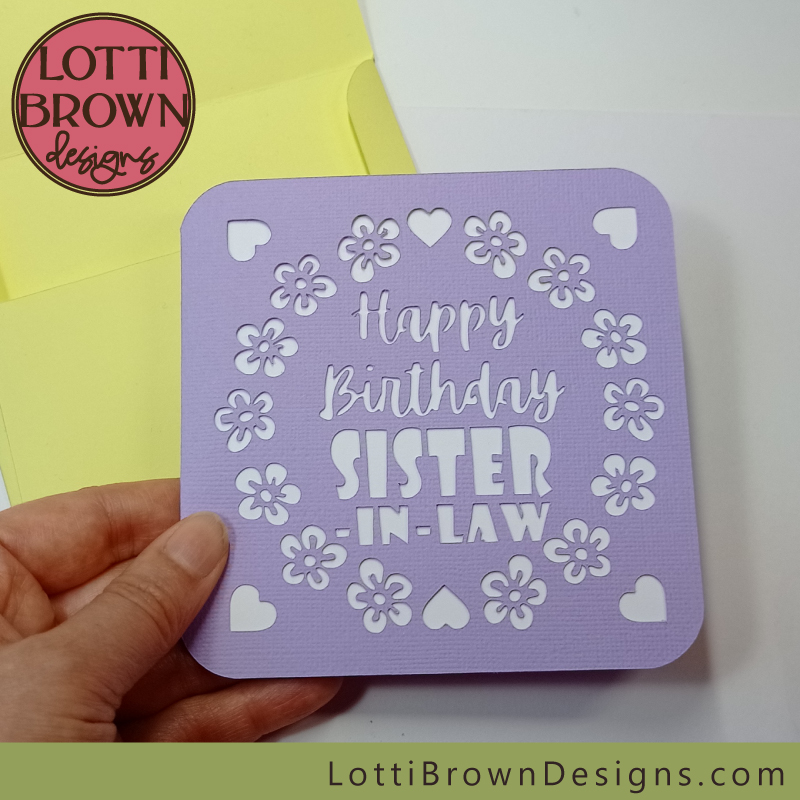 Sending birthday wishes to a special sister-in-law - lovely lilac and lemon combo!
Just like the sister cards, I've picked very pretty floral colours for the sister-in-law card templates - if you keep the inner card white, you can pretty much choose any of these pastel colours for the outer card and envelope and your card will look classic and pretty!
Look across both the sister and sister-in-law card designs to help inspire you!
Of course, if your sister-in-law would prefer something beautifully bright and bold, then go for that instead - a white inner card is always an excellent choice - or you could do the outer card in white and go bold for the inner card!
Get creative and have some fun!
Gorgeous green and pretty pink make a lovely card for your sister-in-law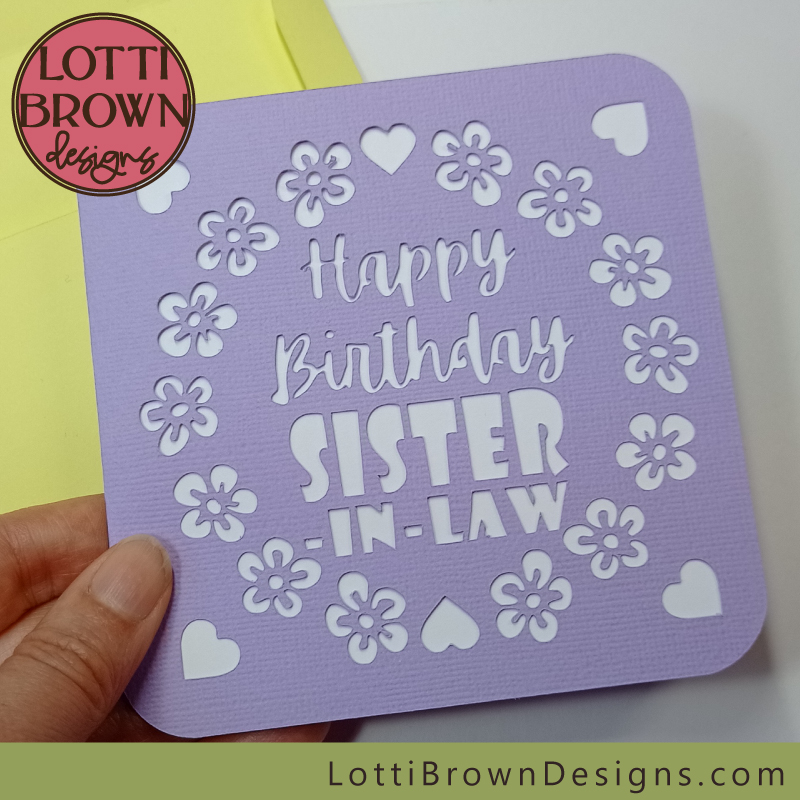 'Happy Birthday, Sister-in-Law'