Paper Box Templates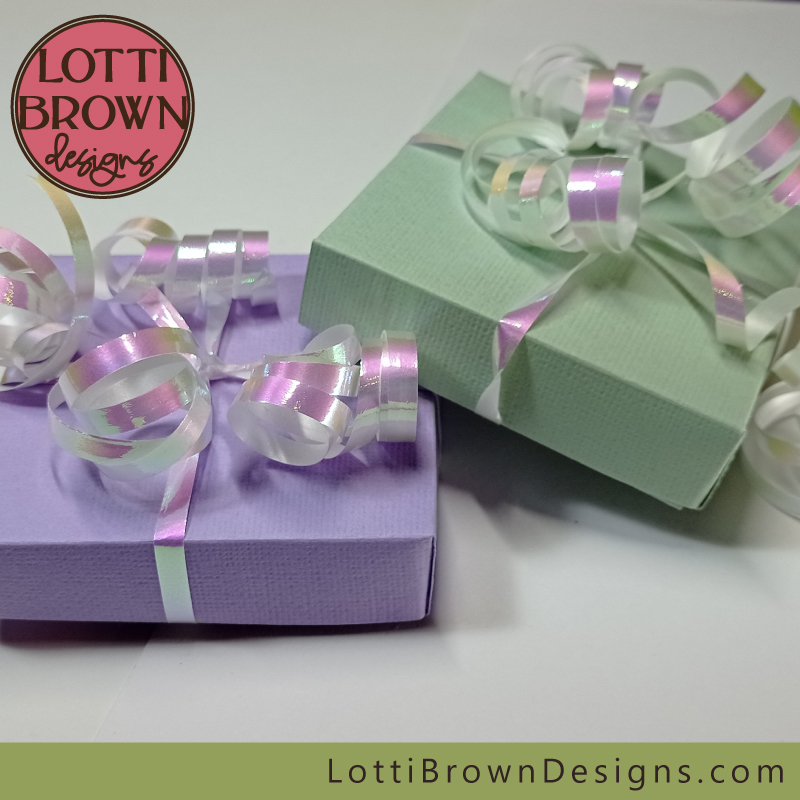 Pretty gift box templates
Also templates for boxes with patterned (cut-out) lids
I've been making little boxes with this same basic method since I was at primary school (with scissors not a cutting machine as it was a long time ago) - we'd make little boxes out of old Christmas cards to decorate the Christmas tree - they're very sweet and pretty and such a good idea...
Gift boxes are a wonderful project to make with your cutting machine - you can save lots of money by making your own little gift box in just the colour and size you want to present your carefully chosen gift perfectly!
This method of card box making templates makes a really nice sturdy box with strong edges and corners - so they look really professional and stand up well to being carried about and actually used!
In school, I actually used to make these little boxes without glue - so the construction design does work without glue to make the box, but of course, I do actually recommend you make the gift box templates with glue as they'll be much straighter, firmer and hold together better. So you could make them without glue - but I recommend you use it!
I've experimented with and tweaked the design to make sure it works well and looks beautiful too - I've made a lovely little surprise for these card box making templates, too, so that they're extra special for the recipient...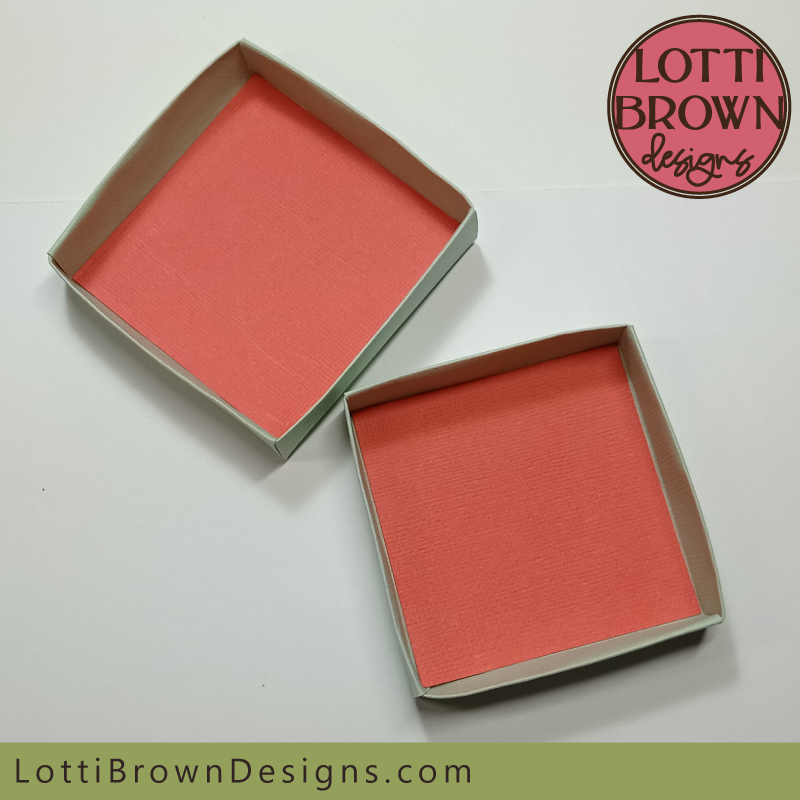 Gift box with inner colour contrast insert for an extra splash of colour!
I've created a lovely colour contrast insert for the inside so that the gift box looks lovely inside and out and gives that extra bit of luxury that can really help with the beautiful presentation of your gift...