Acoustic Guitar Card Template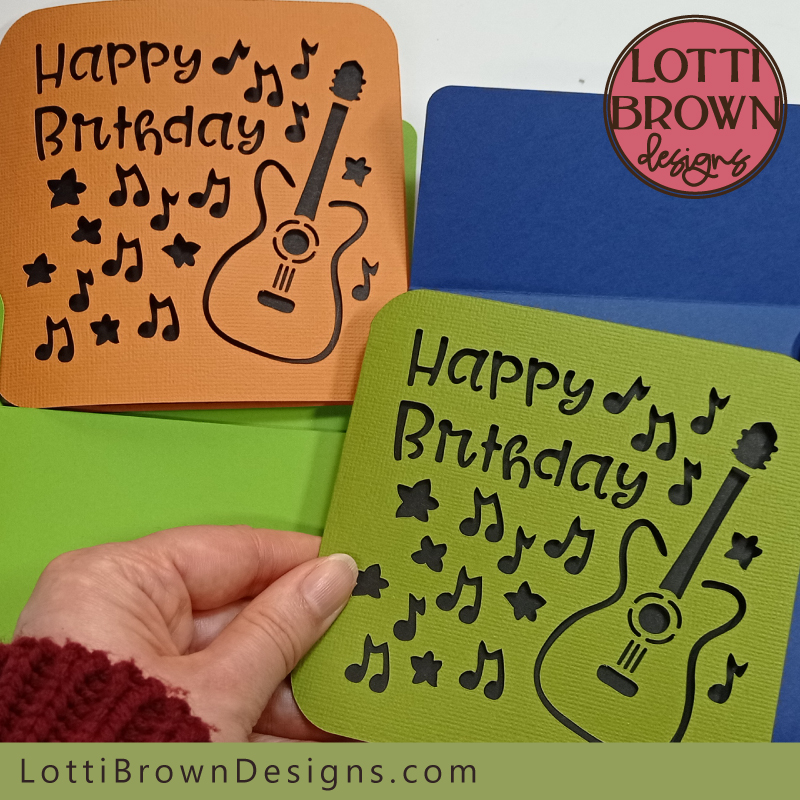 Birthday card template for a guitar lover or music lover - with acoustic guitar design
Birthday card for an acoustic guitar lover - would also be great just generally for a music lover as I think it has a really lovely, relaxed and carefree vibe to it as if you can just sit back and enjoy the music...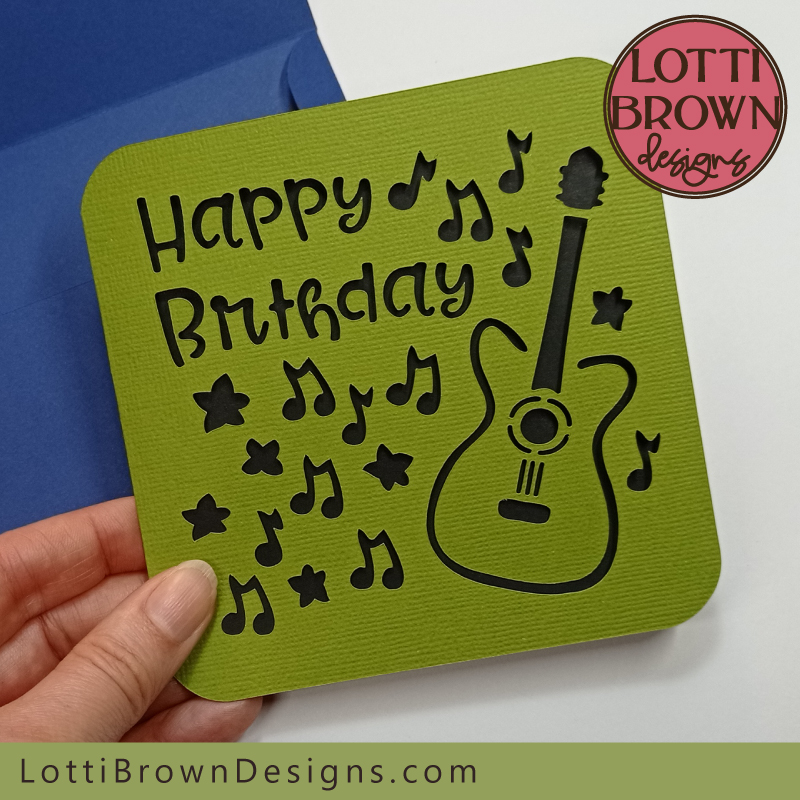 Acoustic guitar card template
I made the template for the acoustic guitar version of the birthday card template in this lovely green with a black inner card and blue envelope (see photo above) - it's a nice fresh but relaxed feel that I think would appeal to a guitar lover of any age.
With the black inner, the guitar design stands out really well - you can see that, too, with my alternative colour idea, which you can see below...
That's a lovely rusty orange that reminds me of the beautiful wood tones of an acoustic guitar!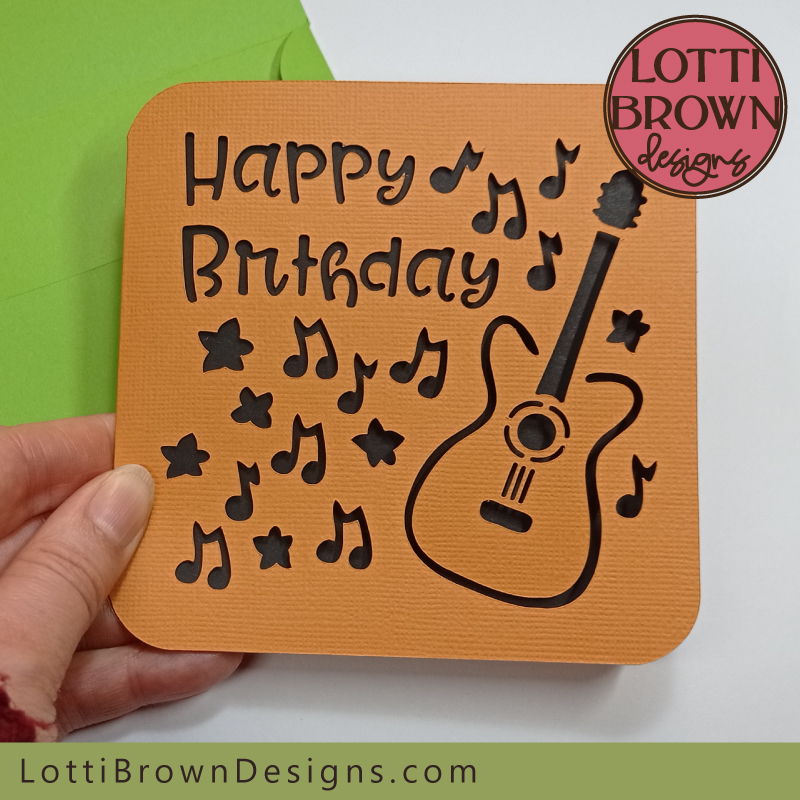 Alternative colour idea - getting the wood tones of an acoustic guitar into the card design through the cardstock colour!
I loved choosing nice bright tones for the envelopes of these cards too, I think it gives them a real vibrancy and a kind of retro feel, too.
If you wanted something simpler, you could definitely choose a plainer envelope for your card - the whole card will feel a lot calmer and simpler.
For other ideas for colours for your acoustic guitar birthday card, how about thinking about the type of music that your guitar lover likes, or their personality, and see what colours that suggests for your card - I think this orange card above would be lovely for a folk music or country music fan...
Would pretty pastels suit? Or something more muted? You can add a different colour interior for a whole different feel - if you're not sure, white is always easy and effective!
Have fun! You can also look at the electric guitar ideas below, too, for more colour ideas...
Acoustic guitar card template - a closer look
Get your ACOUSTIC guitar card template from my Etsy store here