Crafting with your rose card template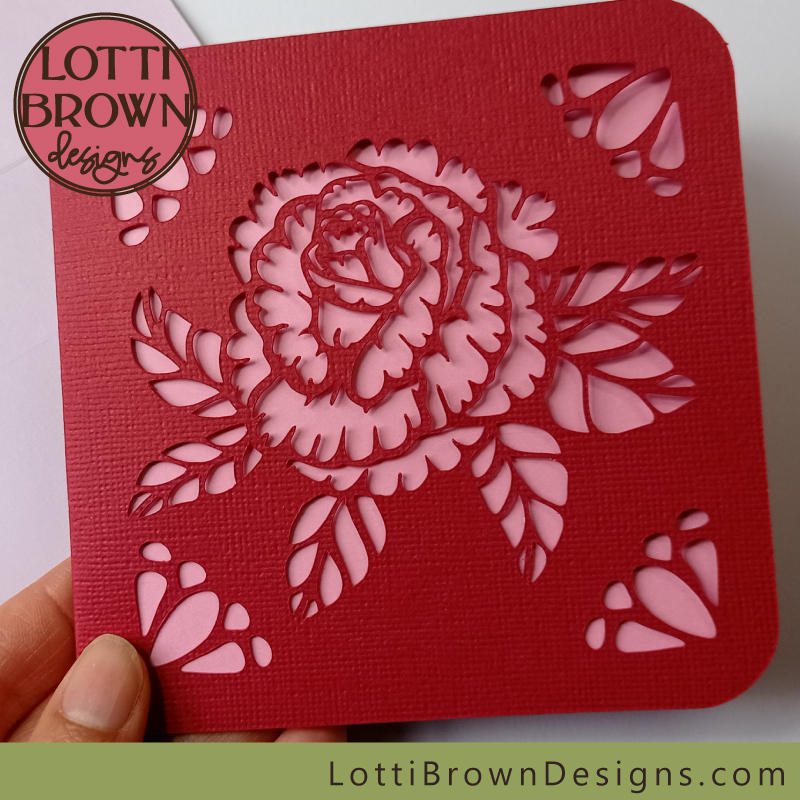 Rose design card template
Roses are one of my favourite flowers so I loved creating this template for a rose card using one of my hand-drawn designs...
It looks really intricate but it's easy to make, just like all of my card templates!
This is a really pretty design that you could send for a birthday, anniversary, engagement, or any other well wishes - everyone loves roses!
The template is a cut & score design - which means you will need to score the card and envelope with your machine (or manually) as well as cut the design. I have some information to help you start scoring (either with or without a scoring tool for your machine) as well as instructions for how to set the score lines in the template to 'score' in Cricut Design Space - you can find that here...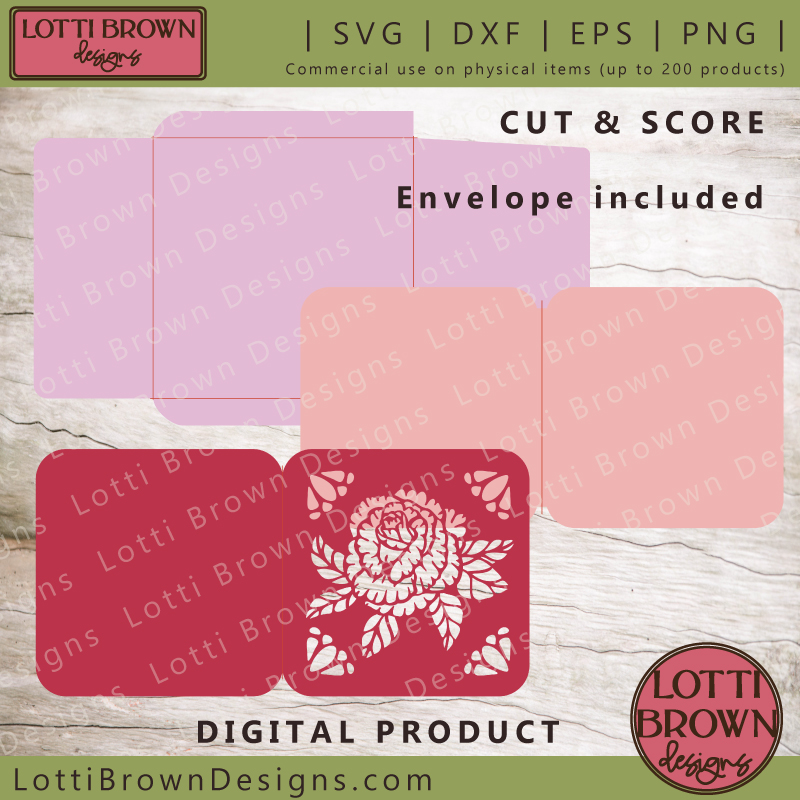 The inner card, outer card, and envelope are all included in the template with score lines marked
I also have instructions for how to fold and then assemble the card, once cut, here...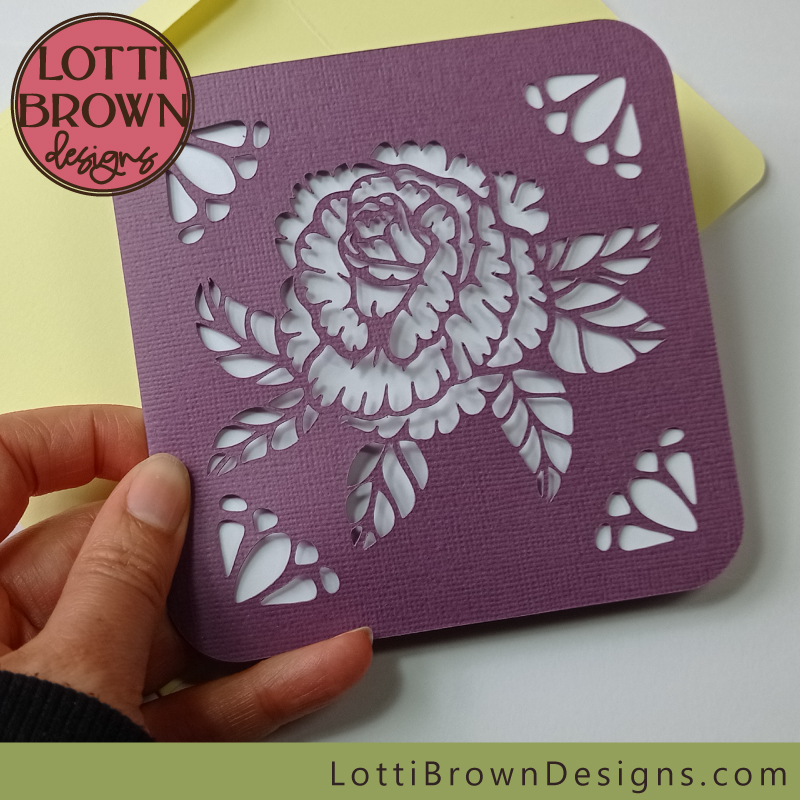 Purple and lemon rose card - an unusual but striking colour combination!
I always make my card templates to test them out and make sure everything cuts well - so I tried it out in two different colour options to inspire you with playing with colour with the rose card SVG file.
Your template is the red and pink version, but you can easily change the colours for yourself, just by changing the colour cardstock you put into your cutting machine...
The rose design really lends itself to beautiful floral and summer colours - you can go with reds and pinks, like I did, try a sophisticated purple, or get creative with oranges, yellows, greens, blues, whatever you like!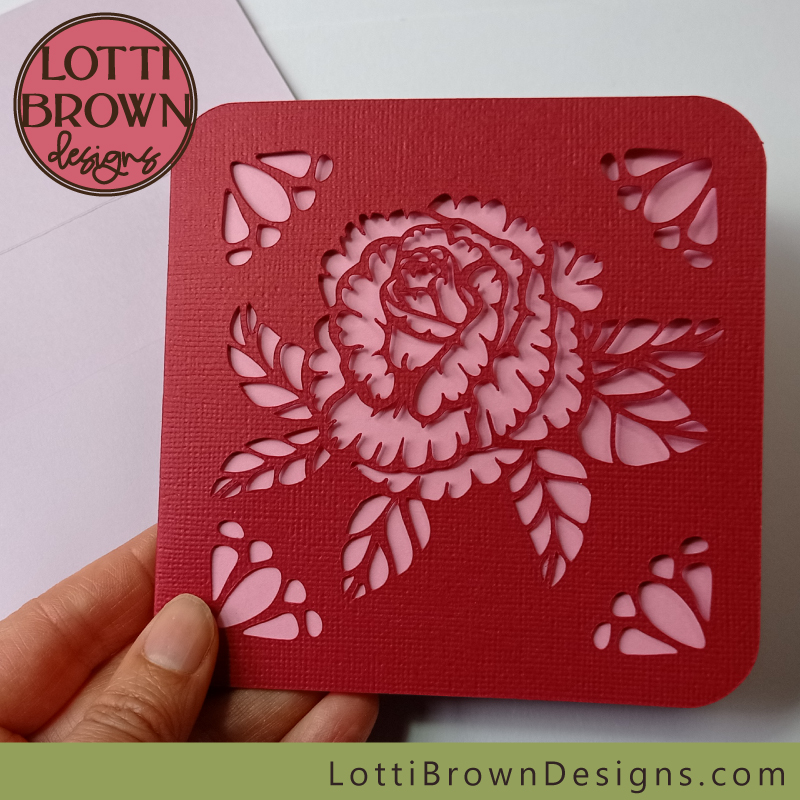 Red and pink rose card with lilac envelope - a pretty, floral look
Do try and get some good contrast between the inner and outer card to make sure the rose design shows through really well - a light and dark contrast makes a really good choice - you can see, for example, I paired a rich purple with white interior and matched the deep red of the outer rose card with a lighter pink inside - I think these would look fantastic the other way around as well with the darker colour for the inner card and the lighter colour on the outside!

I like to get an extra fun colour in for the envelope, too, so I did that for the rose card template as well - I think the lemon envelope against the purple card looks great - and the lilac envelope for the red & pink card gives the hot pink a cooling contrast that gives it bit more depth.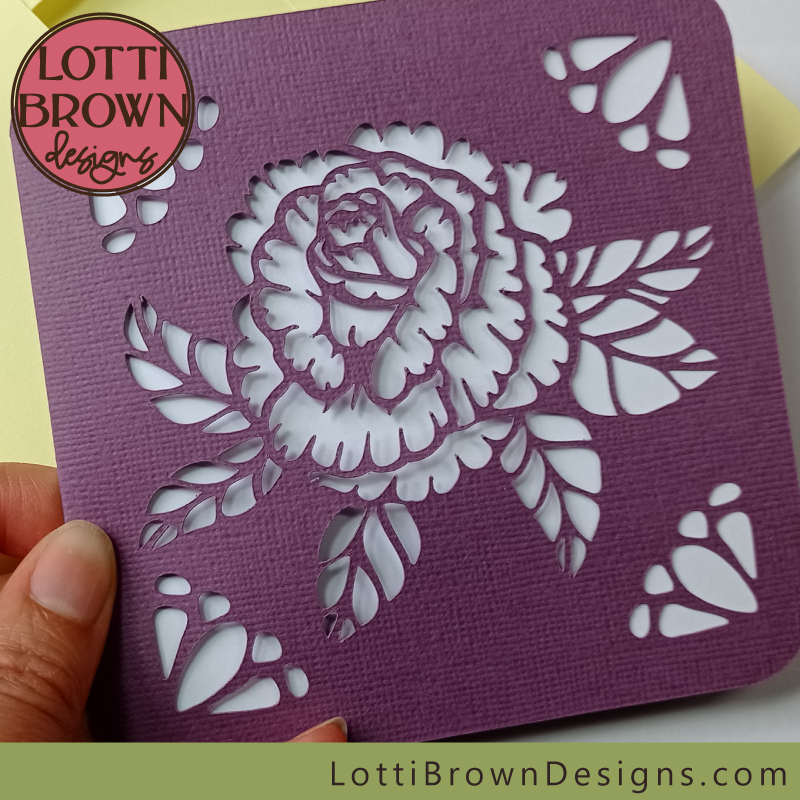 Purple rose card to make with Cricut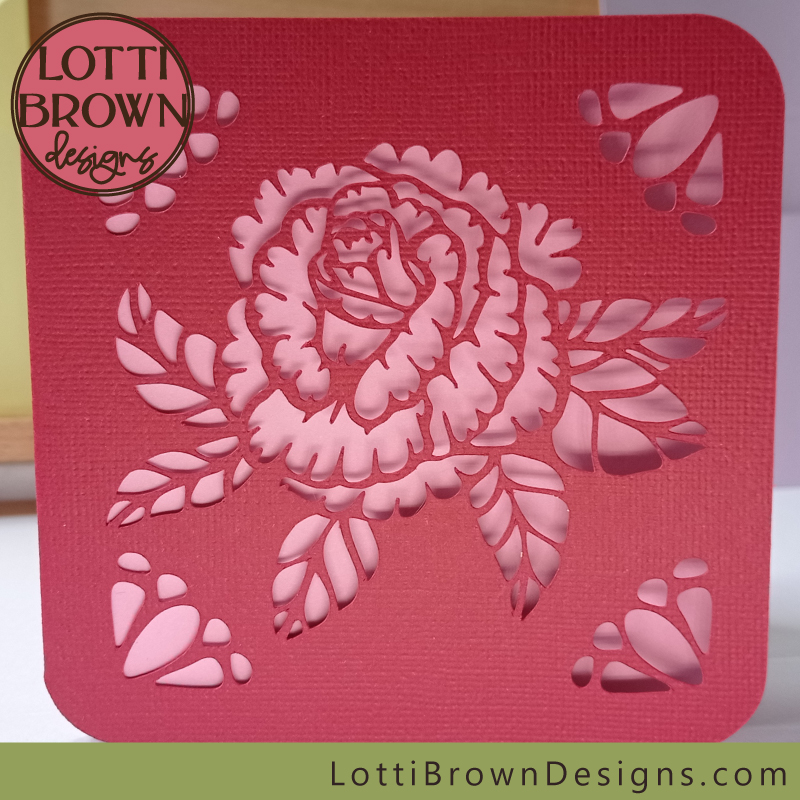 The intricate cut design in the rose card creates interesting shadows on the inner card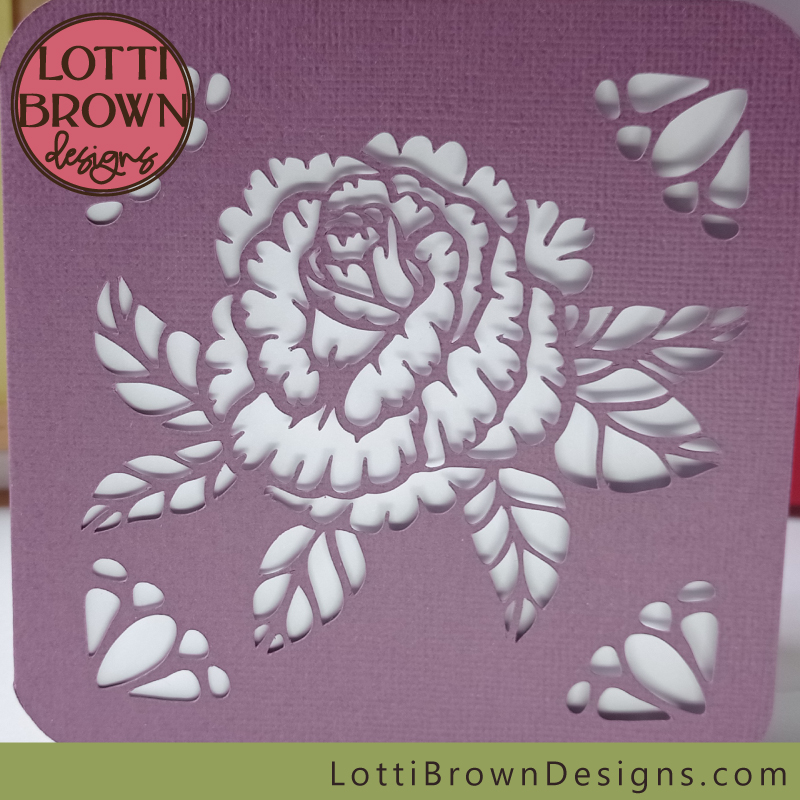 Papercut rose card with 3D effect as the light falls on the design and creates shadows
I hope that my rose card template has helped inspire you in your cardmaking - if you'd like to download the cut files from my Etsy store, you can do that at the link right below... 
The tutorial for setting the score lines for the card is here - and the craft tutorial for making the card is here...
I also have lots of other card templates made in the same (or very similar) ways - you can see them all here.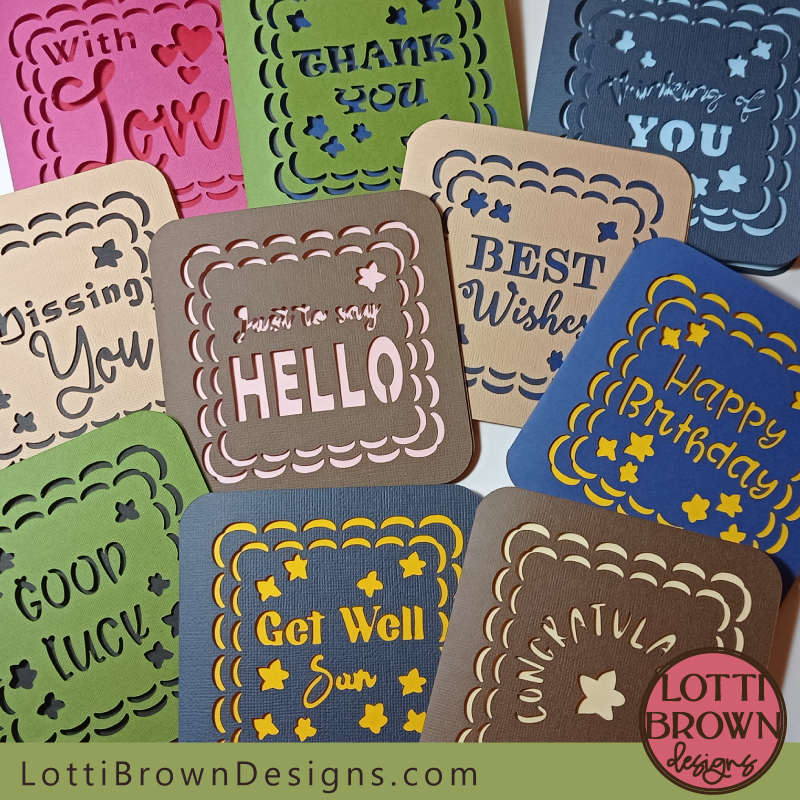 Lots more cards for you to make!
You might also like: