SVG Template for Cricut - Baby Shower Card
This sweet baby shower card is based on my new baby card designs - but it's perfect for when you've been invited to celebrate the anticipated arrival of a new baby with the Mama-to-Be!
Especially if you don't know whether mama's bump is going to turn out to be a boy or a girl, you can already celebrate this special occasion with the mum to be and lavish all the attention on her with this baby shower card just for her!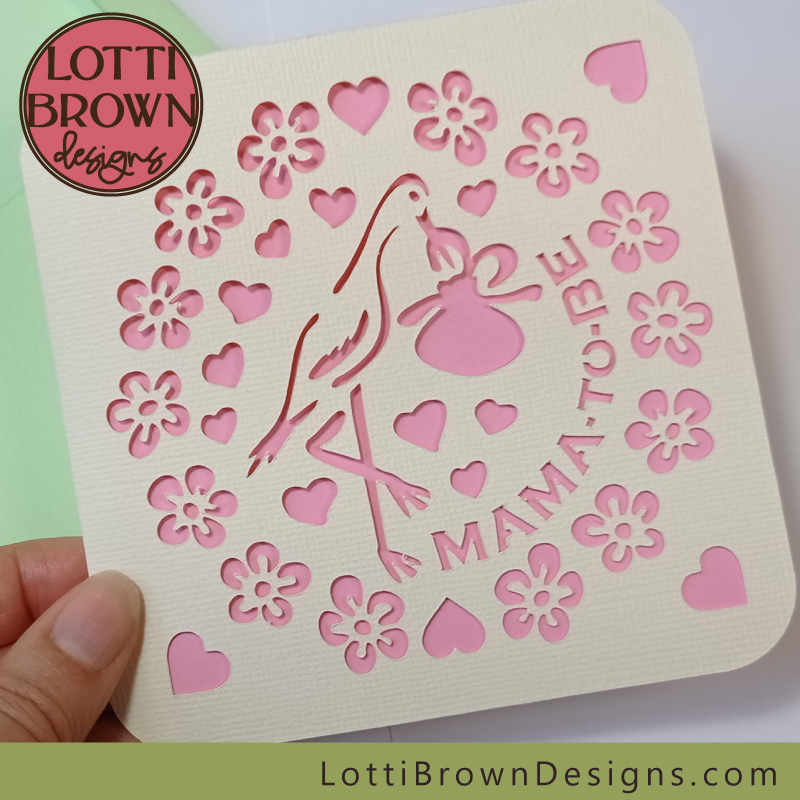 Baby shower card SVG template - Mama-to-Be
Choose colours for the soon-to-be-mum to make the card - I've made a pretty card in cream and pink (above), styled in the classic baby colours (the template uses these colours) but I also made a version in lilac and green (below), which is just as pretty but I feel is geared more towards mum than baby, in a way...
It's good to try and get a good contrast between the inner and outer card so that the design does stand out nicely!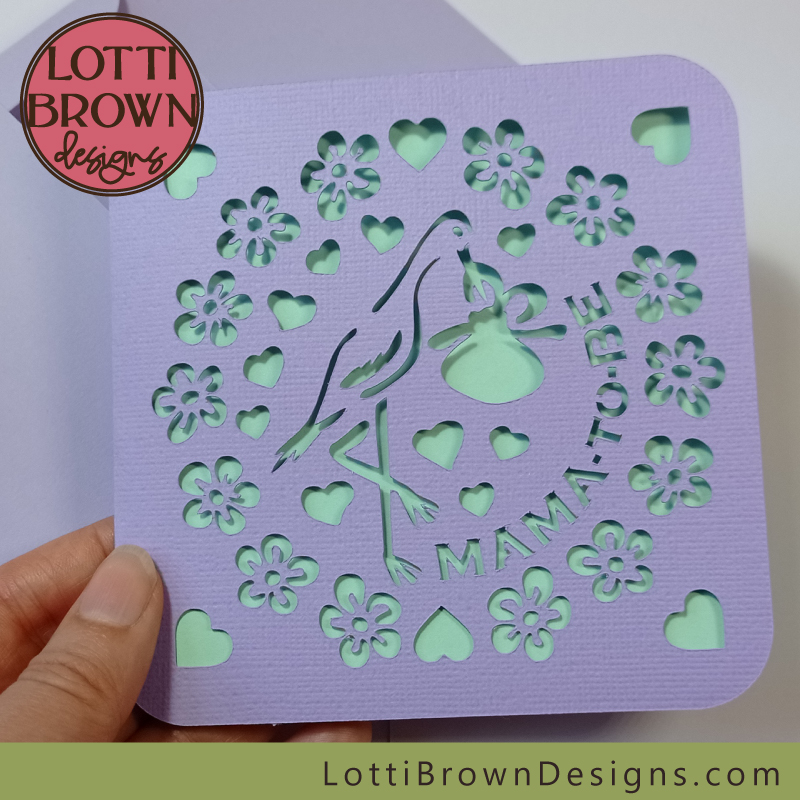 Baby shower card template - example with lilac and green
For both of the cards, I used Sizzix textured cardstock for the main outer card - I used smooth, lightweight 160gsm cardstock for the inner card and envelope (choose something that's suitable for writing on).
The card is easy to make - it's made flat (using Cricut's standard mat, not the special card mat) from sheets of A4 or Letter-sized cardstock. I used my Cricut Maker to make the cards.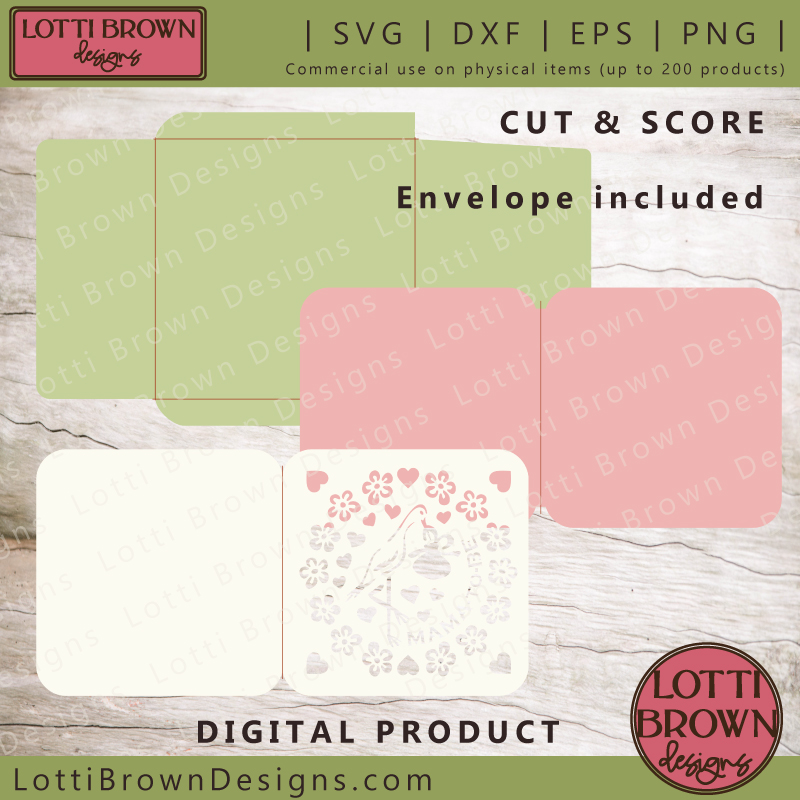 Cut and score baby shower card template
You will need to be able to make a score line on the card (inner and outer card) plus the envelope - you can do this using your cutting machine or manually (by hand). I have some discussion on choosing the best scoring tool for your Cricut, scoring manually if you don't have a scoring tool for your machine, plus full instructions for setting up the file in Cricut Design Space so that it scores properly on this page - if you're using another brand of cutting machine (not a Cricut) you may still find that page useful to help you set up the file correctly in your own machine.
I then have full instructions for folding and assembling the card on this page...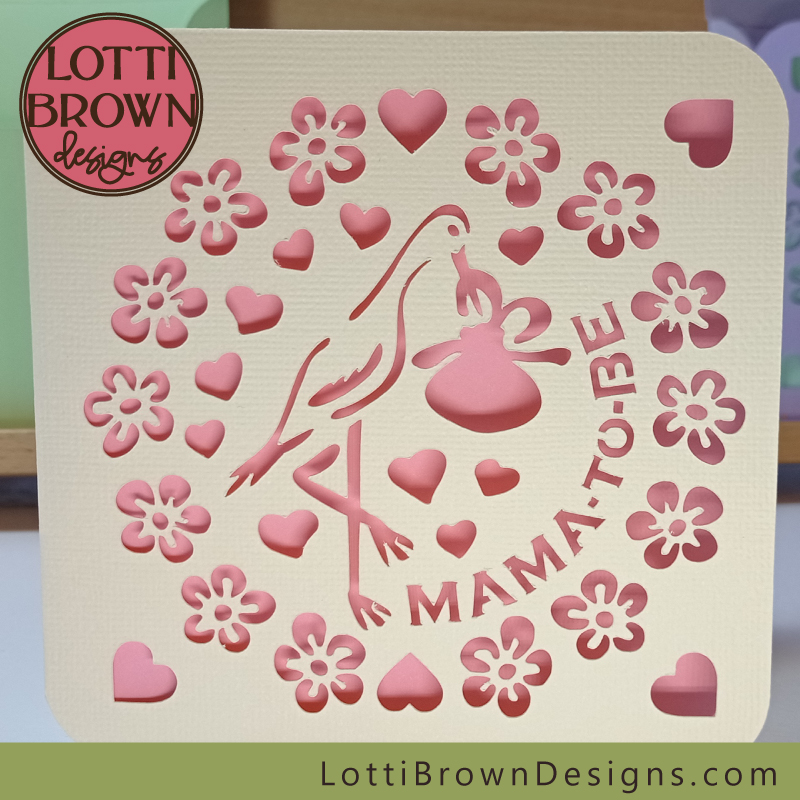 Stork design with hearts and flowers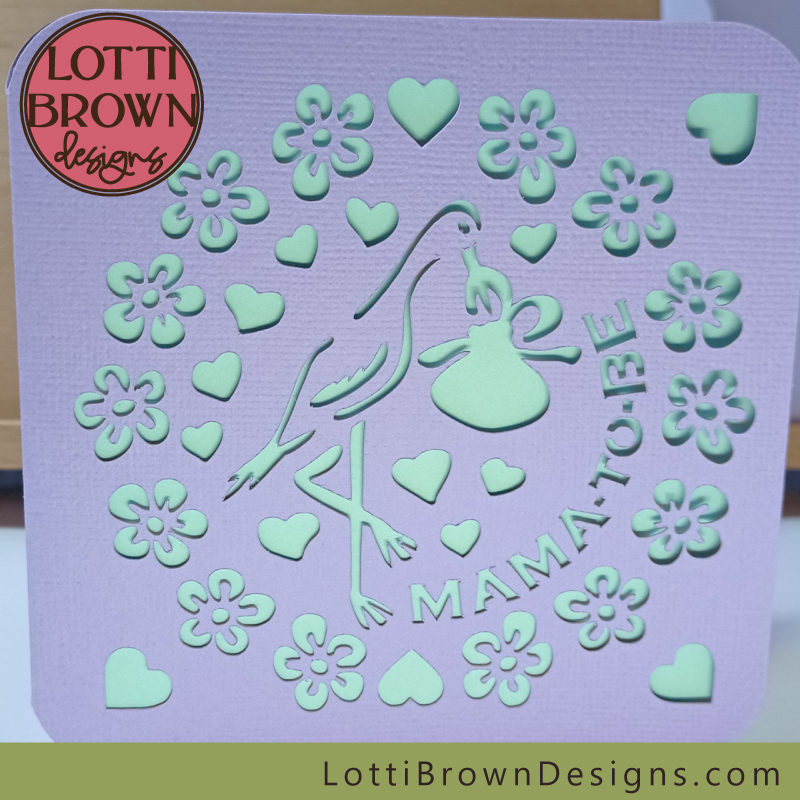 Baby shower card for the 'Mama-to-Be'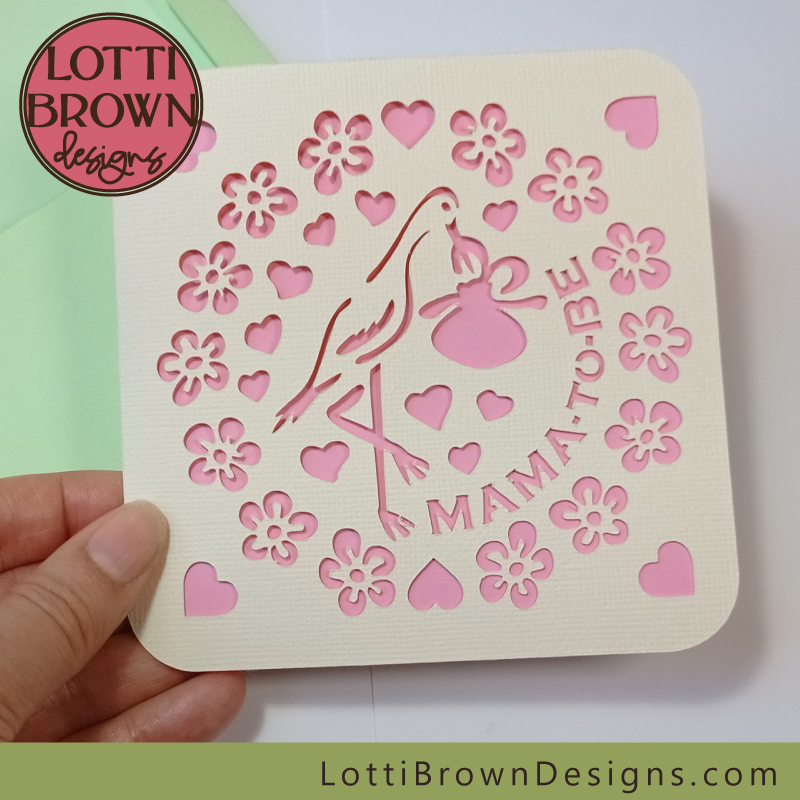 The SVG template pairs the pretty pink and cream baby shower card with a soft green envelope
If you're ready to craft a pretty Mama-to-Be card with your Cricut, this baby shower card template is perfect - you'll be able to download the files from my Etsy store at the link right below...
A special baby shower card for the Mama-to-Be
I also have pretty baby girl and baby boy card SVG templates with the same design - check them both out on this page...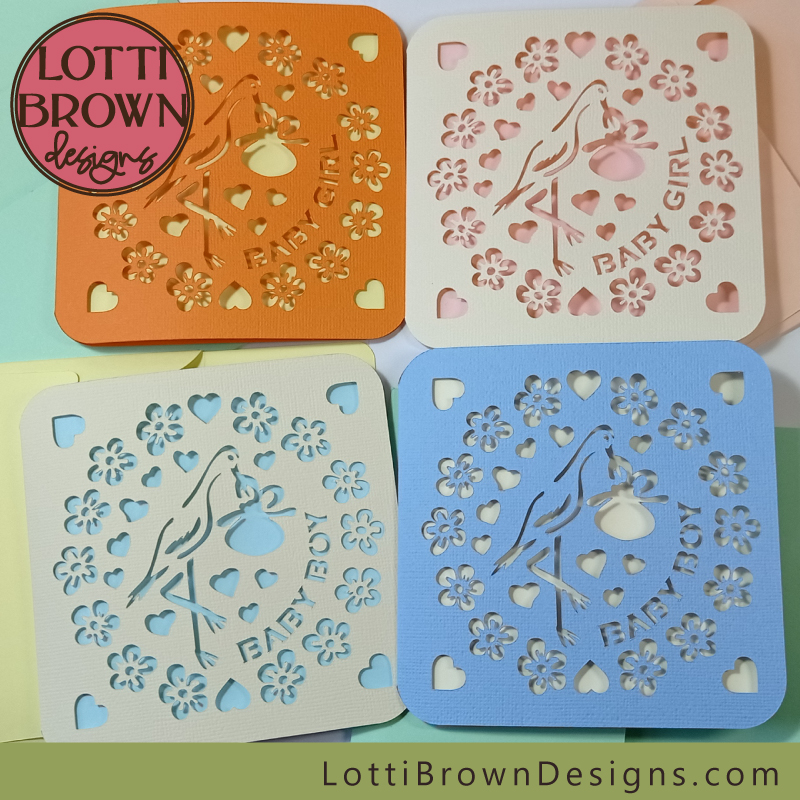 Baby card SVG templates - baby boy and baby girl
If you enjoy making cards this way, please see all my other card templates for your Cricut or similar cutting machine, here...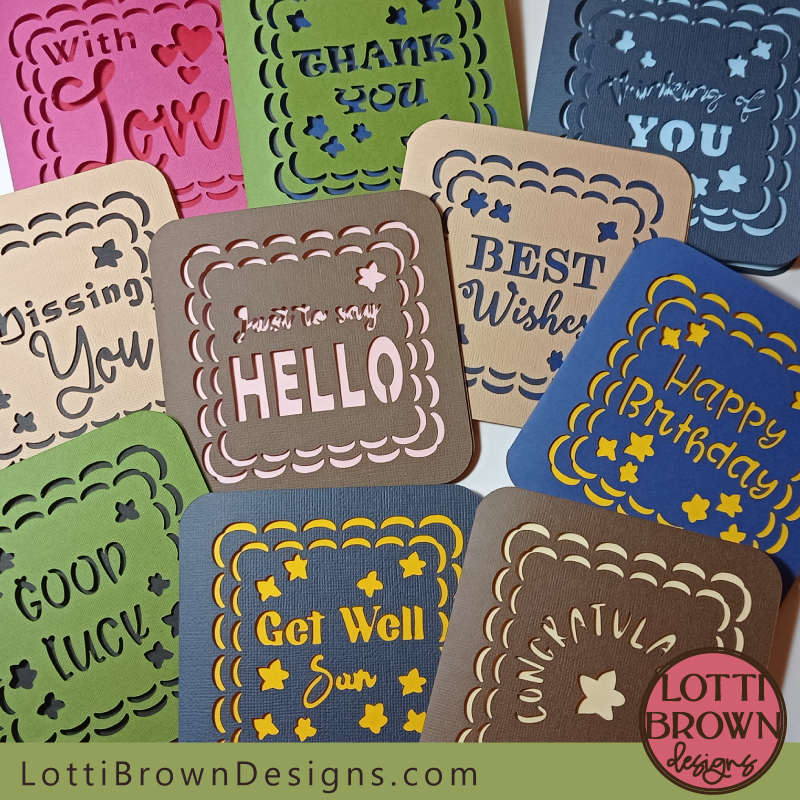 Greeting card templates for your Cricut or similar cutting machine
You might also like: