Mum Birthday Card SVG Template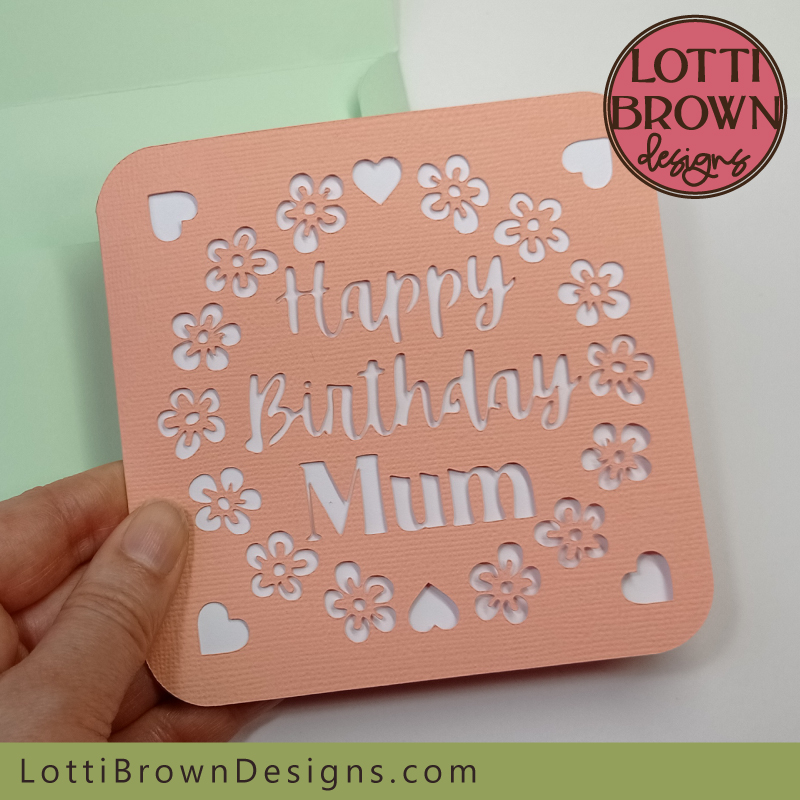 Pretty pink Mum birthday card template
I made the Mum birthday card SVG template in this pretty pink with a white inner card and soft green envelope - pink is such a lovely, classic colour for Mum's card, signifying love and care, that I thought it was perfect for the card...
Having said that, the card that I actually made for my own mum I did in this beautiful soft blue (below) that reminds me of Wedgewood - because my mum's favourite colours are blue and white (and she has a Wedgewood collection). I teamed the lovely blue with white (for my mum's favourite colours, but also because I think it's the right colour for the card) - and a soft green envelope again.
Once again, like for the 'Mom' card, I've used two slightly different greens (the same cardstock as for the Mom card) - the pink card is paired with the fresher yellow-green envelope, and the blue card with the blue-green envelope...
Do you want to know how I decide? It's all to do with the make up of colours (that you might know as the 'colour wheel', which could be a topic for another day, if you like?) :-
The blue and lilac card colours share the 'blue' with the blue in the blue-green envelope (lilac or soft purple is made up of red and blue)
The pink and lemon-yellow cards share the 'yellow' with the yellow in the yellow-green envelope (the pink is a salmon-pink with more orange tones - orange is made up of red and yellow)
So that's why I made these colour choices and why they 'work'!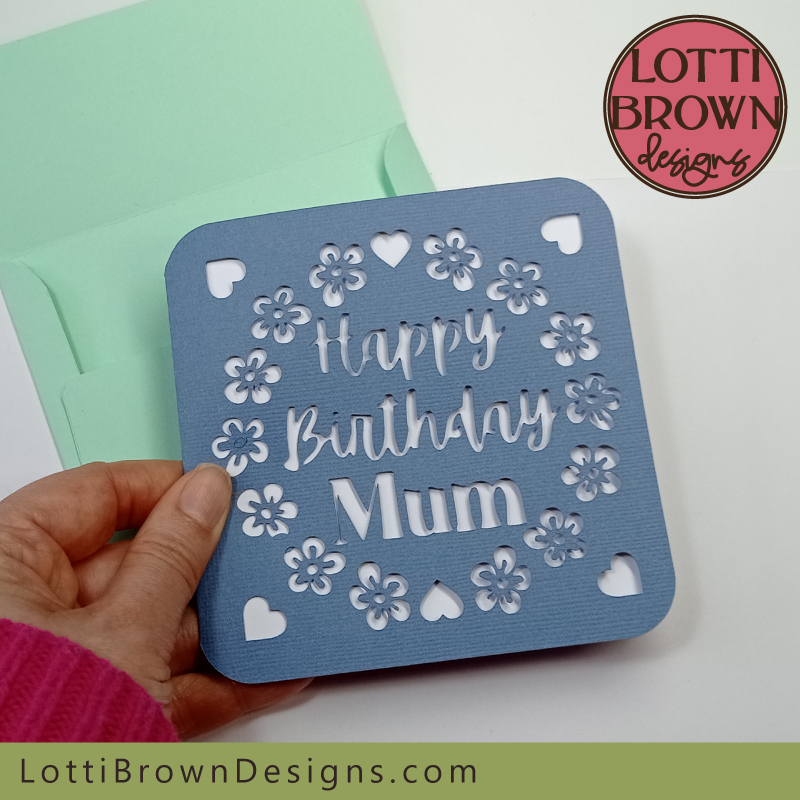 Mum birthday card in pretty blue and white
You can, of course, use any colours you want for your own Mum birthday card - pretty floral colours are always a winner, or pick your Mum's favourite colours like I did to make a card that's more personal to your mum - she will love it, I'm sure!
Floral 'Mum' birthday card template