The digital template makes a card approximately 12 x 12 cm (4.72 x 4.72 inches) - and you can make the card and envelope from 3 sheets of A4 or Letter sized cardstock or paper.
The card cuts on the standard Cricut mat (not the specialist card mat).
The project uses the cut and score functions on your cutting machine - you can read about how to set the score lines to score correctly on your Cricut here - I also look at choosing your scoring tool for your Cricut and how to score manually if you don't have a scoring tool. Do take a look at the instructions, even if you're not using a Cricut, as I think you'll find them helpful for setting everything up correctly on your own machine.
Once your card is cut out, I have an easy tutorial for how to fold and assemble the card and envelope here...
Easter bunny papercut card SVG template
My Easter Bunny design is hand-drawn by me, and the card template has been tested by me on my Cricut Maker.
These Easter cards have been made with Sizzix textured cardstock on the outer card, and generic lightweight 160gsm crafting card for the inner card and envelope.
I used the 'Cardstock for intricate cuts' setting in Cricut Design Space for the outer card, and 'Light cardstock' setting for the inner card and envelope.
I choose springtime yellows and greens for the colours - but I hope that you'll feel you can experiment with the colours too - I actually cut some more in green and pink which looked pretty too.
Easter colours centre around yellow - but also include all those pretty floral colours and fresh greens, too - experiment and see what you can make.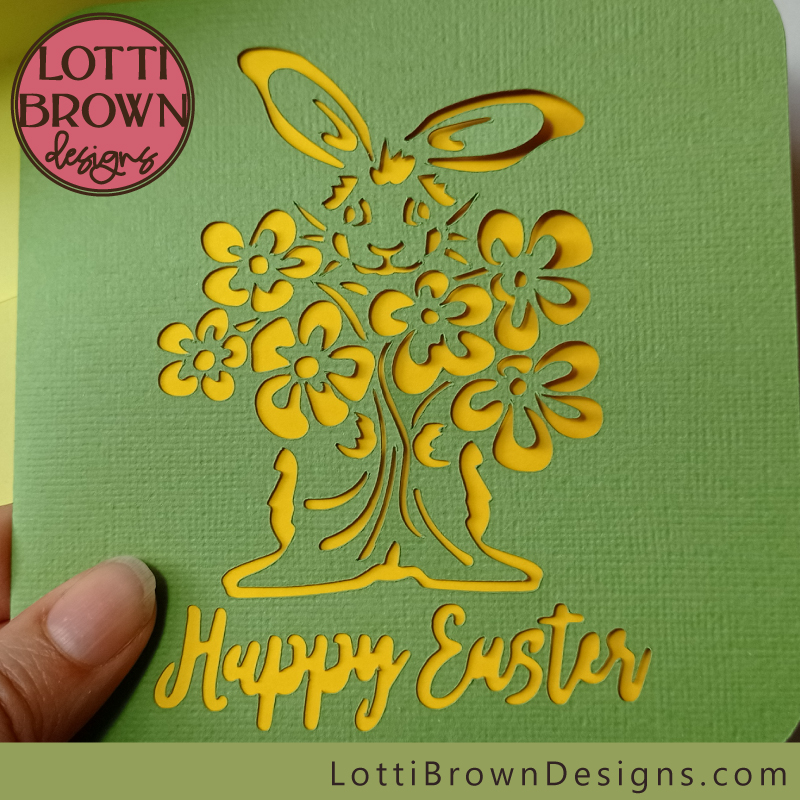 Happy Easter card template for Cricut and similar cutting machines
Happy Easter card SVG template
If you like my Easter bunny card project, you can download the files from my Etsy store here...
Digital download Easter card template
SVG, DXF, EPS and PNG file formats
For personal craft use or small-business commercial use (up to 200 products)
For physical (craft) products only - no digital products, use, or sharing
You might also find my tutorial on setting the lines to score correctly in Cricut useful - find it here..
Also my craft tutorial showing you how to fold and assemble your card (once cut) here...
You might also like: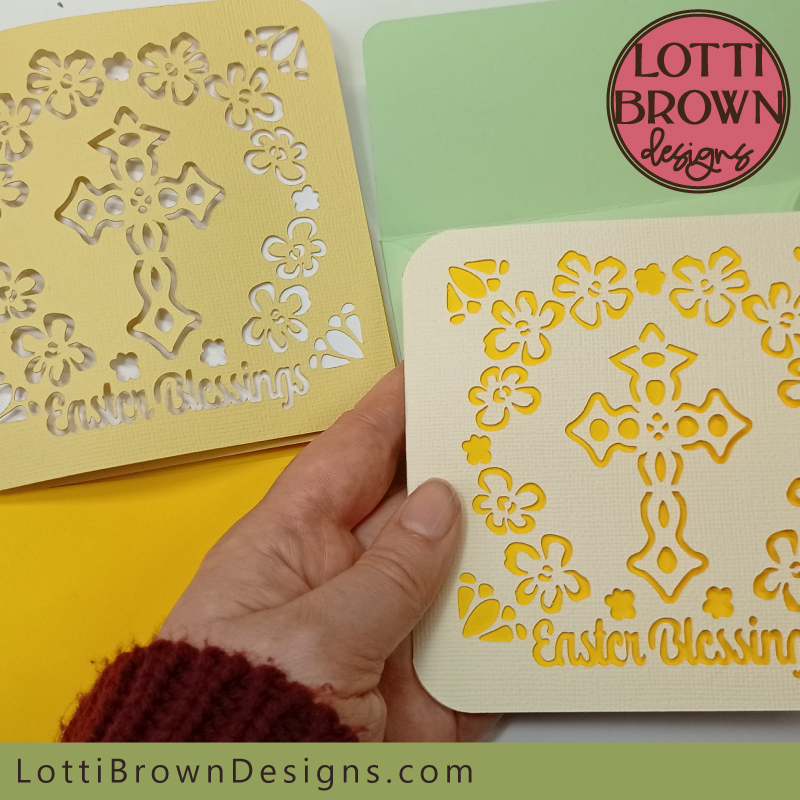 Easter Blessings card template
I also have a different Easter card design - take a look at the Easter Blessings card template here...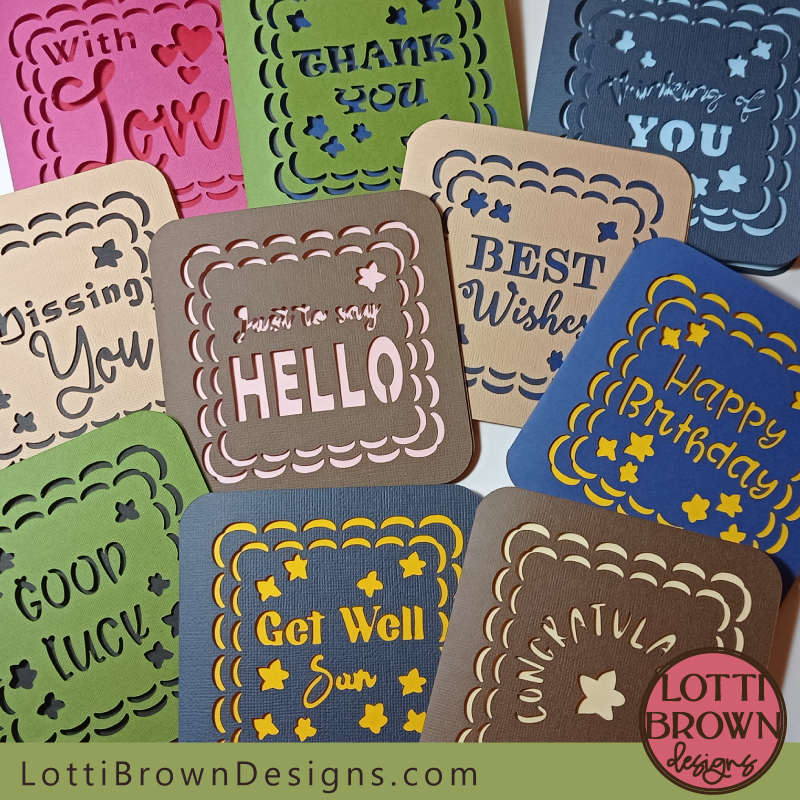 Greeting card templates
You can see more of my card templates here...