Meet the Gay Wedding Card SVG Designs
I've created two different basic designs for my gay wedding card SVG range - they're both based on my wedding shadow box and my bride and groom wedding cards...
Each design is available in both 'bride & bride' or 'groom & groom' formats - so there are effectively four card design choices in total.
I've called my two basic designs:
I'll give you a closer look at each in the sections below.
I've also made each card twice, to show an alternative colour choice for each - so there's actually lots of different cards to look at on this page - so please also be conscious when choosing as to which one you're picking, as the files are available separately in my Etsy store (four different listings) and I don't want you to accidentally get the wrong one.
Making instructions for all the cards can be found here (bride & groom versions).
Let me guide you through and show you my gay wedding card SVG designs...


Layered Card Style Gay Wedding Card SVGs
Layered style gay wedding cards
Showing all the layers in the layered-style wedding card
The layered card style is a card with a layered topper design. There's four layers to the topper, and then an outer card, inner card and envelope.
There's more to this than the 'simple style' but please don't think it's difficult - there's just a little more cutting and sticking to make it - and it's a also much more intricate look than the simple style which is a contemporary-style 'cut-out' look.
For all the cards in this section, I've used Sizzix textured cardstock for the outer cards and the layered topper - except for the yellow brides card and the blue grooms card - here I've used a lightweight white card (160gsm) for certain elements of the topper.
For all the inner cards and envelopes, I've used a generic lightweight craft card - 160gsm - make sure it's suitable for writing on.
I've made the cards with my Cricut Maker.
Two Brides version (layered style)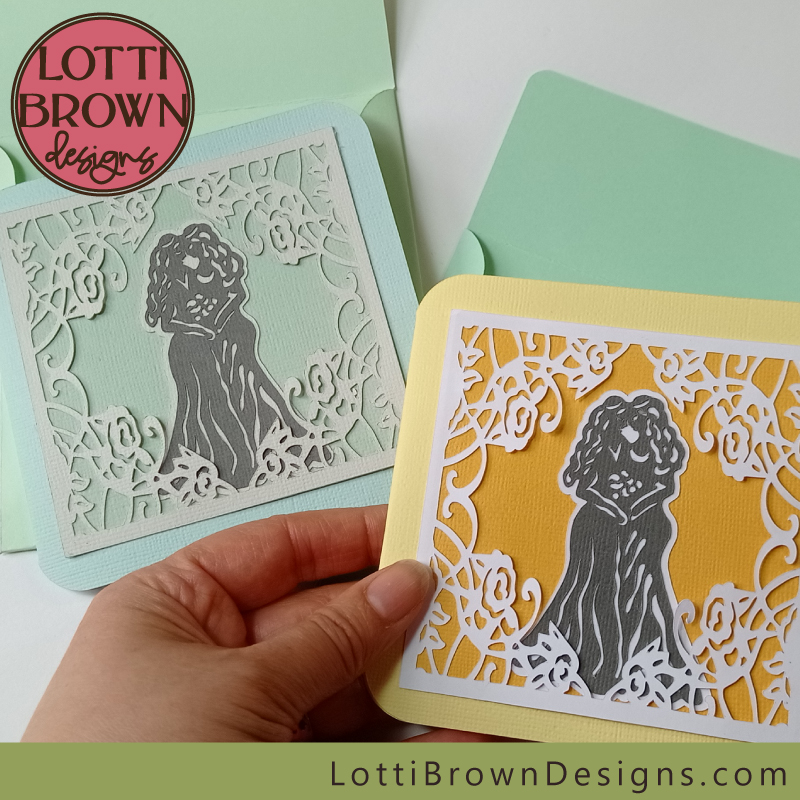 Select your own colour choice to change the look for your card
Soft greens and greys give a romantic look to your card
Try happy yellows for a modern and colourful look for your card
Two Grooms version (layered style)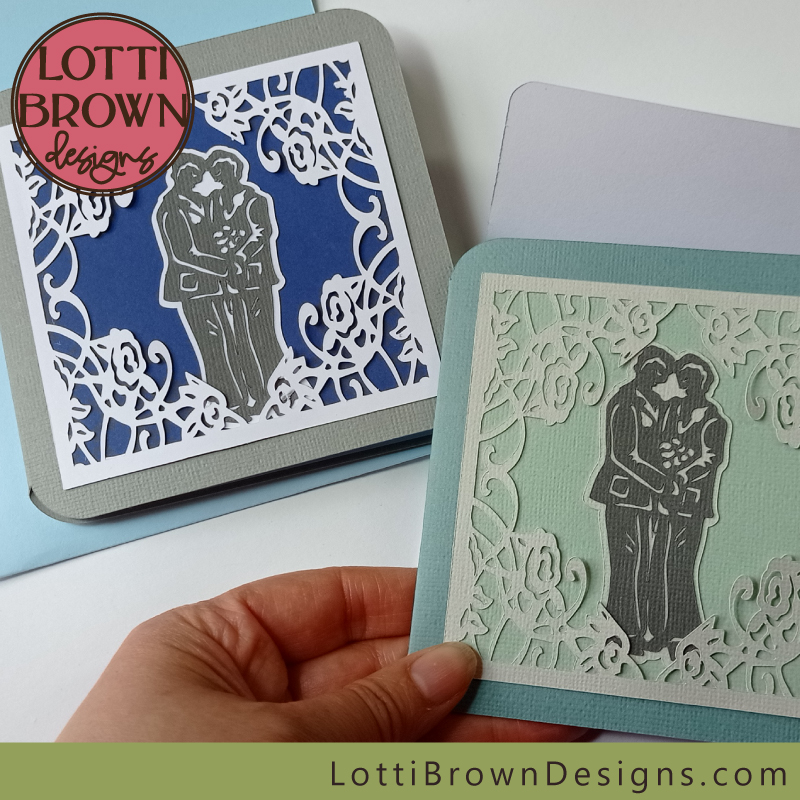 Two grooms card - change the colour choice to change the feel of the card
Greens and greys are a sophisticated look for your card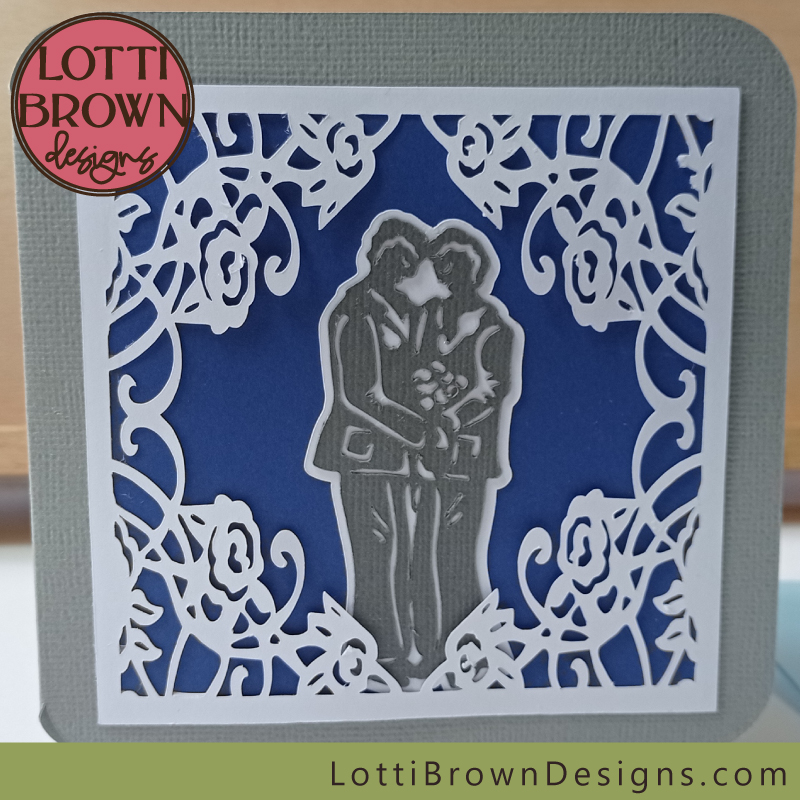 Brilliant blue and grey is a stylish and modern choice for your card - mix with bright white to keep it sharp!
For making the cards, you will be able to follow the detailed tutorial for the bride & groom layered wedding card - there is also some discussion of choosing colours for your card there.
Get the 'two-brides' layered card style SVG file from my Etsy store here
Get the 'two grooms' layered card style SVG file from my Etsy store here