About the Daisy Mini Box Template
This fun daisy mini box template is a really cute project for your cutting machine - it makes a little gift box, with separate base and lid, with a colourful cut-out daisy design on the lid, and a contrast inner inside to make the box feel really special...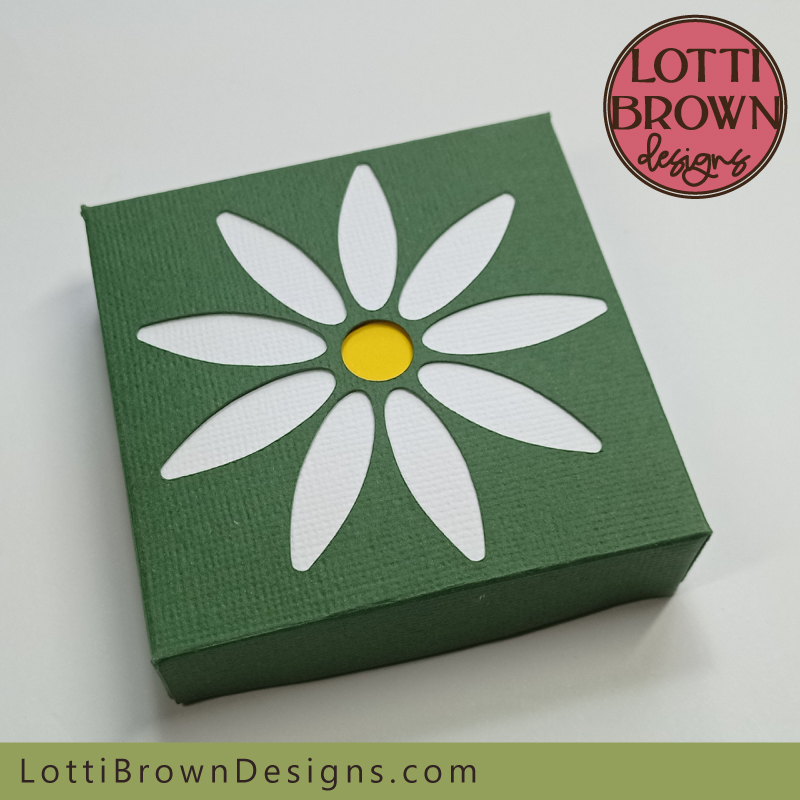 Make this pretty daisy gift box from cardstock
The main box template and process for this design is the one I use for all of my boxes (here is the basic square gift box that this is based on) - I chose it because it's a really nice and sturdy construction so that it makes a proper little gift box that you can use for gifting or presenting your crafts or jewellery.
One of the things I really like about the box design is the contrast-colour interior - I think it makes it looks quite luxurious and nice for a special gift!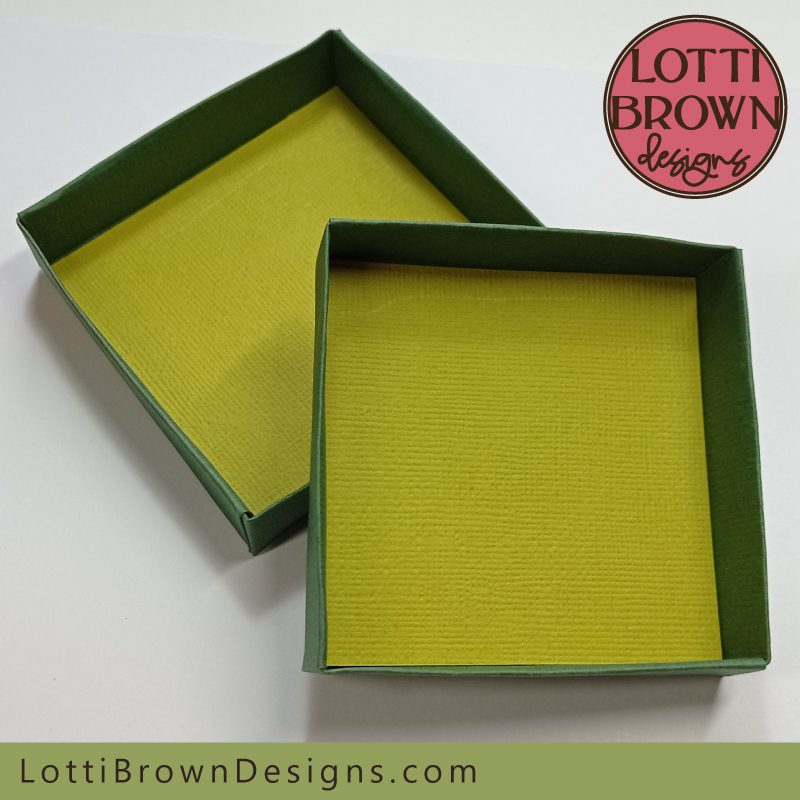 A pop of colour inside makes the mini box template for the recipient
The template make a little box that's around 8 x 8 x 2cm in size (that's about 3.15 x 3.15 x 0.79 inches) - you can resize the template to make a different sized box, too, if you want. It works better at a fairly small size.
If you use the template as it is, it should fit onto 3 A4-sized sheets of cardstock (plus extra small bits for the yellow flower and white petals).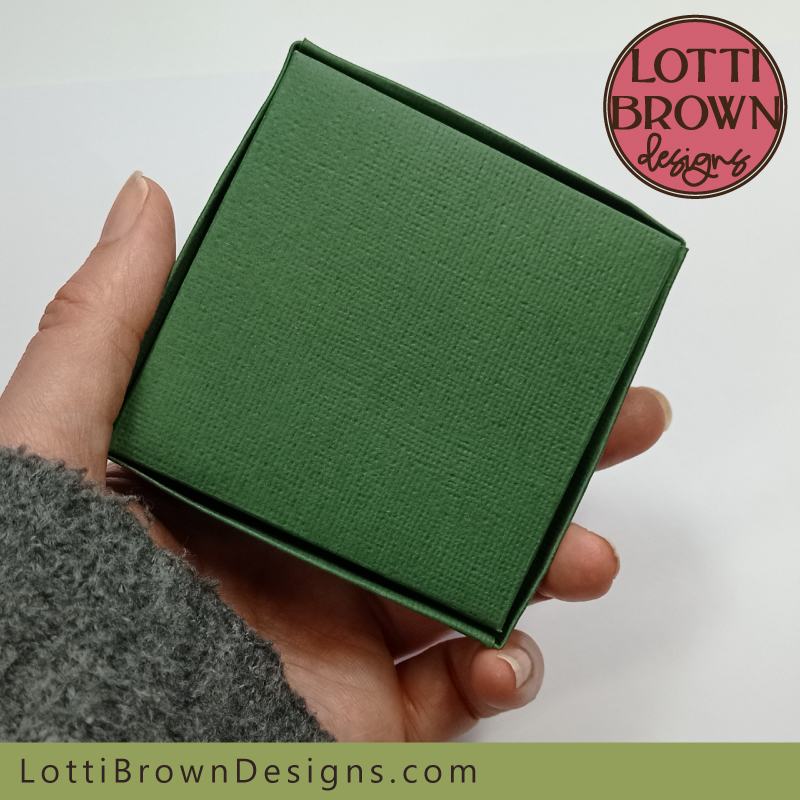 Showing the base of the box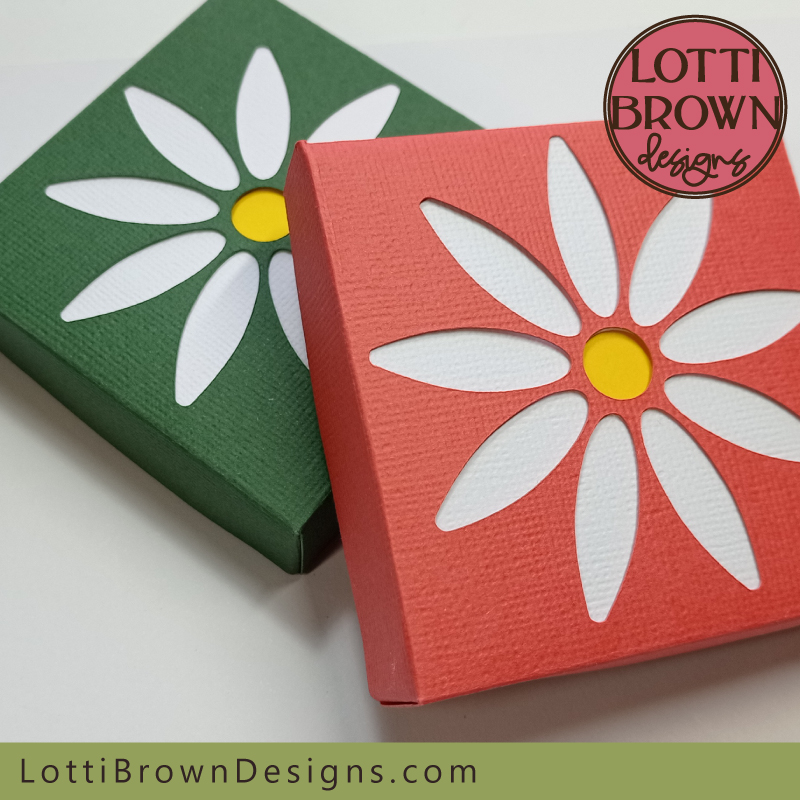 Bold and beautiful colour choices!
I used Sizzix 'Surfacez' textured cardstock to make my mini box template with daisy design - all except for the yellow square, which was a lightweight generic crafting cardstock.
I just used the 'Medium Cardstock' setting to cut the Sizzix cardstock on my Cricut Maker, and the 'Lightweight Cardstock' setting just for the lightweight yellow card.
I chose to make the flower a daisy with white petals and a yellow centre, but really it could be any colour you choose, so if you want, you can get really creative with your colour choices and have some fun.
I thought the dark green gift box set off the daisy colours really well and felt Springlike or Summery - I tried it out in a pink-red colour too, which I thought would look good with the green gift box - both colour choices are quite bold and bright, which I love. I definitely think you could also try it with pretty pastels for a softer look.