Gift Card Box SVG Template
Gift card box template
I created my gift card box SVG template to be a really lovely way of handing over your gift-card gift, so that your loved one has something to unwrap on their special day - and the gift feels really special, too!
The template is based on my basic gift box template (that you can see here, with lots of different designs and patterns here) - the template is designed to be of strong construction so that it can stand up to the rigours of gifting - but it's still nice and easy to make!
This one, though, is sized especially for a standard-sized gift card, and has a special insert inside for the gift card to slot inside - see the image below...
You can also slide in receipts or a note under the gift card, in this special insert, if you want to include these discreetly in your gift.
Gift card box with special insert for the gift card to slot inside - gift card not included
As you can see, it also has a contrast-colour insert inside the lid, that makes the box feel that little bit extra special. I actually include the insert inside the base, too, so that if you decide you don't want to use the gift card insert, or your recipient takes the insert out, your gift box will still look attractive.
Your gift card box SVG template used as-is in Cricut Design Space will make a box that's around 12.5 x 8 x 2 cm in size (that's approximately 4.92 x 3.15 x 0.79 inches). This is the size that fits a standard-sized gift card (credit card size) that's around 8.5 x 5.4 cm (3.34 x 2.13 inches).
Made at this size, your template should cut onto three A4-sized cardstock sheets - two of one colour (lid and base) and one of another colour (inserts).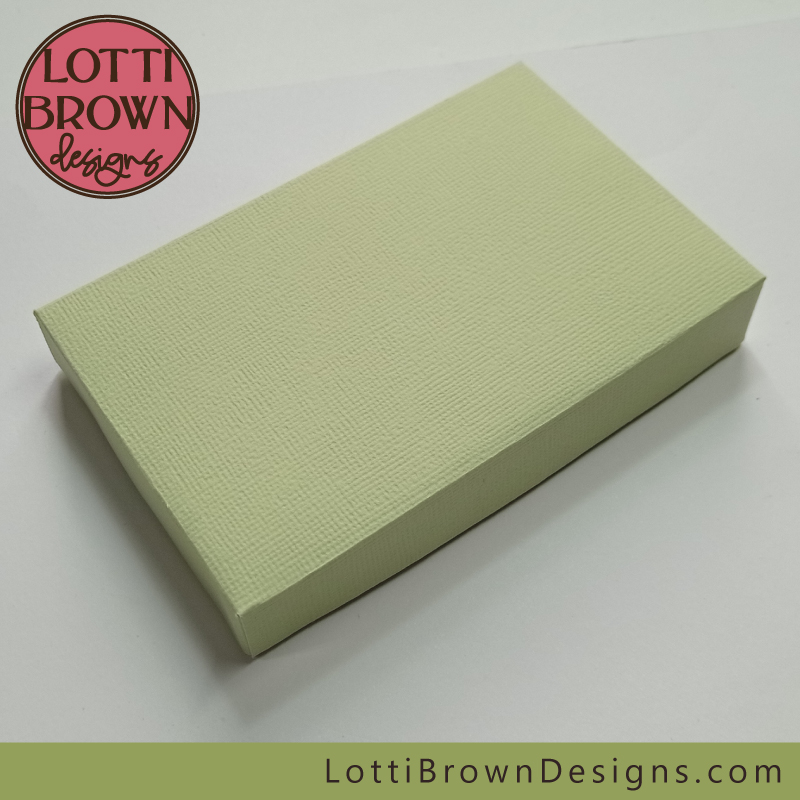 Easy box for gift card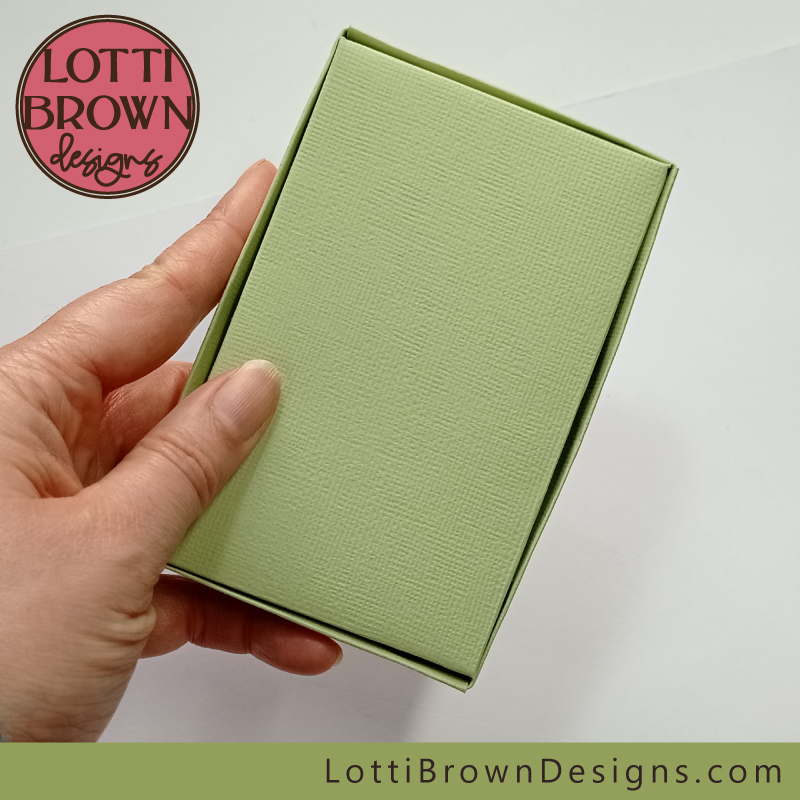 Showing the underside of the box
DIY gift card box with gift card insert (gift card not included)
The gift boxes I made, that you can see on this page, are all made from Sizzix 'Surfacez' textured cardstock (mainly from the 'muted colours' pack).
I cut the gift card box SVG template with my Cricut Maker using the Medium Cardstock setting
Present your gift card box tied up with a curled florists ribbon to make it look extra special