Crafting with the Swirly Xmas Tree SVG Template
However you like to create your Christmas crafts, my swirly Xmas tree SVG file is ideal! I love to create with cardstock and paper with my own Cricut Maker cutting machine (and I'll share with you some of my creations in a moment) - but my Christmas tree SVG template can be also used with:
vinyl and vinyl crafts - home decor, signs, Christmas gift ideas...
HTV for use on fabrics, T-shirts, sweatshirts etc
papercrafts and cardstock - Christmas crafts, Christmas decor...
stencilling
light woods (as suitable for your cutting machine)
papercutting by hand (use the PNG)
printing (use the PNG)
other Christmas crafts (use your imagination!)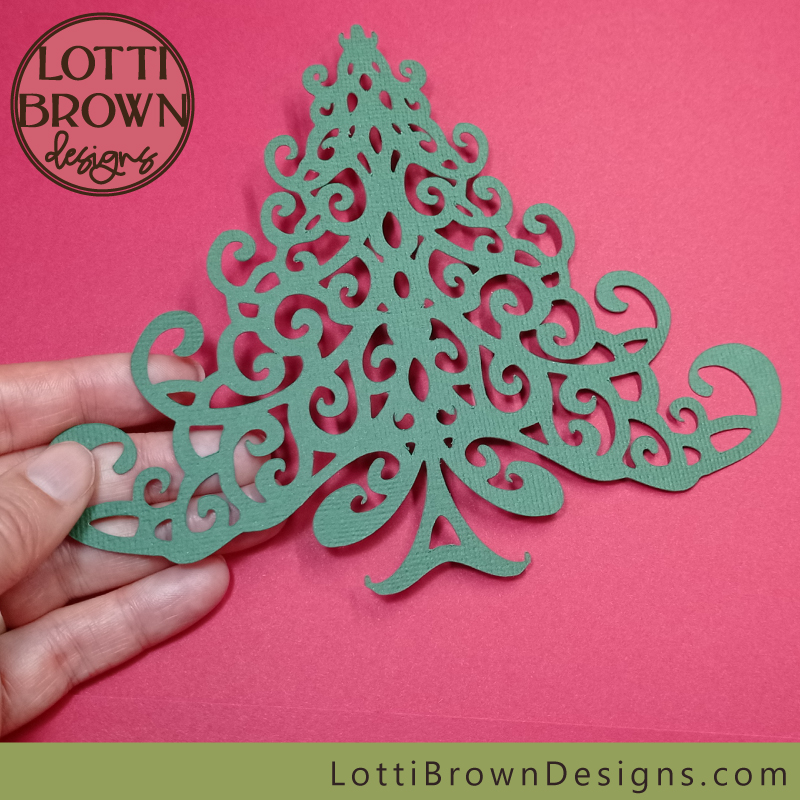 Intricate Xmas tree SVG file
As I just mentioned, I love to cut my SVG designs in paper and/or cardstock - I always, always, always cut my SVG designs with my Cricut Maker multiple times to make sure everything works well and cuts well for you...
I also hope that my Christmas tree craft creations on this page will help to inspire you with colours and materials for your own makes - so I'll go ahead and show you what I made...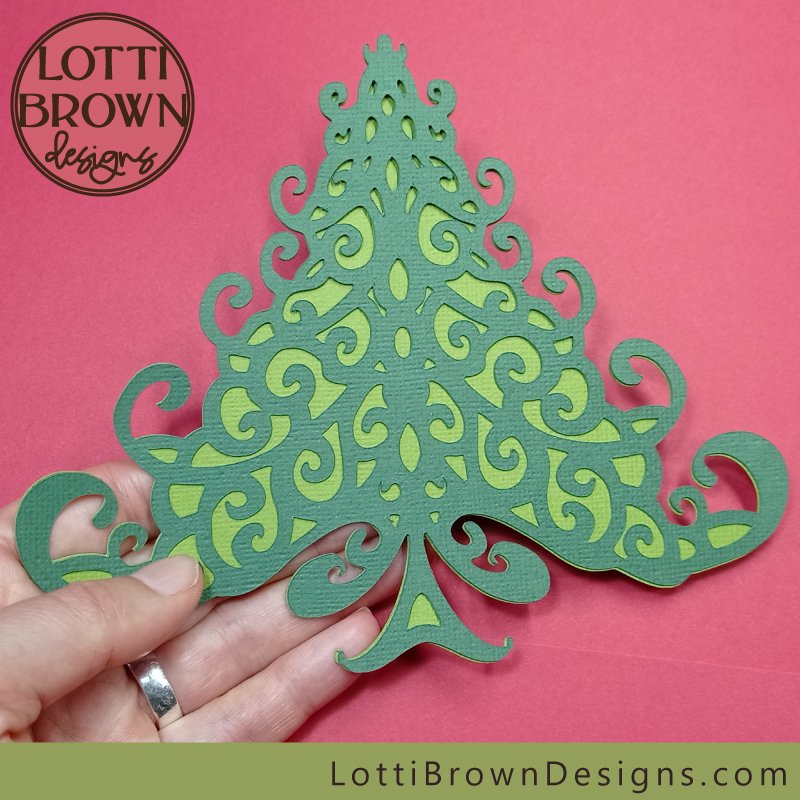 Swirly Christmas tree SVG template - two tones of green cardstock (Sizzix)
I've cut all of the Xmas tree SVG files on this page using Sizzix cardstock - 
Sizzix 'Surfacez' textured cardstock (greens from the Festive pack) - see photo above -

cut using 'intricate cardstock' setting in Cricut
Swirly Christmas tree cut with glitter and pearl cardstock (two tones of green - even though the bottom layer (pearl) looks silvery here)
I often try out different colours for my cutting machine crafts, but for the Xmas tree SVG I felt like I just wanted to try out some different green tones and textures - you could certainly use other colours though to create unique and personal crafts!
Getting some great contrast between the top and bottom layer (usually between light and dark tones) gives the best effect and allows the intricate design to stand out well.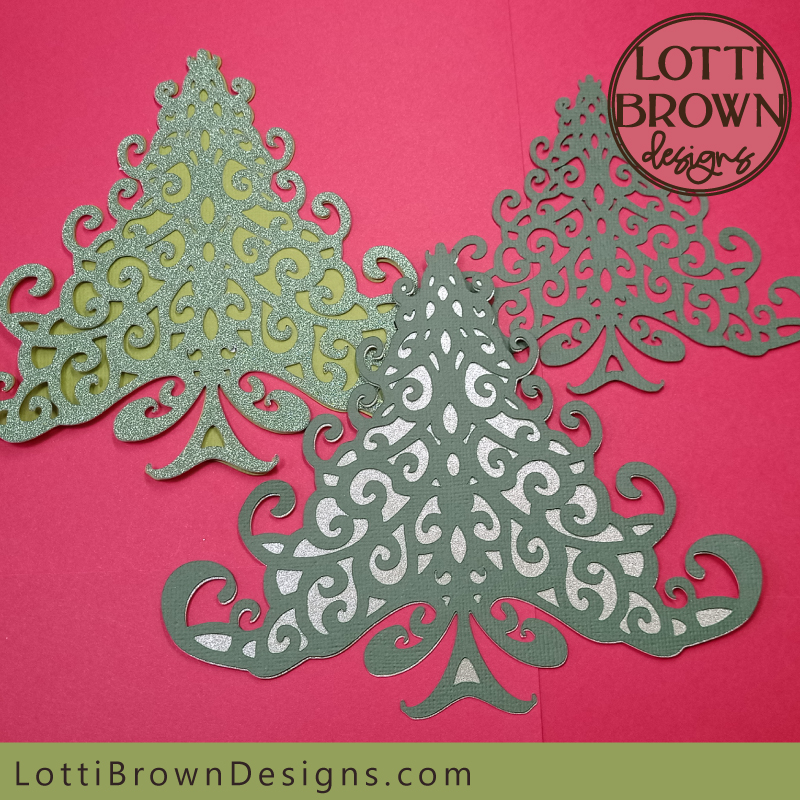 Swirly Xmas tree papercut templates - SVG, PNG, DXF, EPS
I think my swirly Christmas tree design is a really lovely traditional and ornate seasonal design and I feel sure that you'll find lots of Christmas craft projects that you want to use it for...