Feeling Festive! Christmas Tree SVG Files
Papercut Christmas tree using white card and black glitter card as a background
Traditional Christmas tree papercut with green and white card
Both Christmas tree SVG cut files are layered, with two layers each - one is the intricate top layer and the other is the background layer. You can use just the intricate top layer, just the base layer, or both layers together for a two-coloured (multi-colour) effect.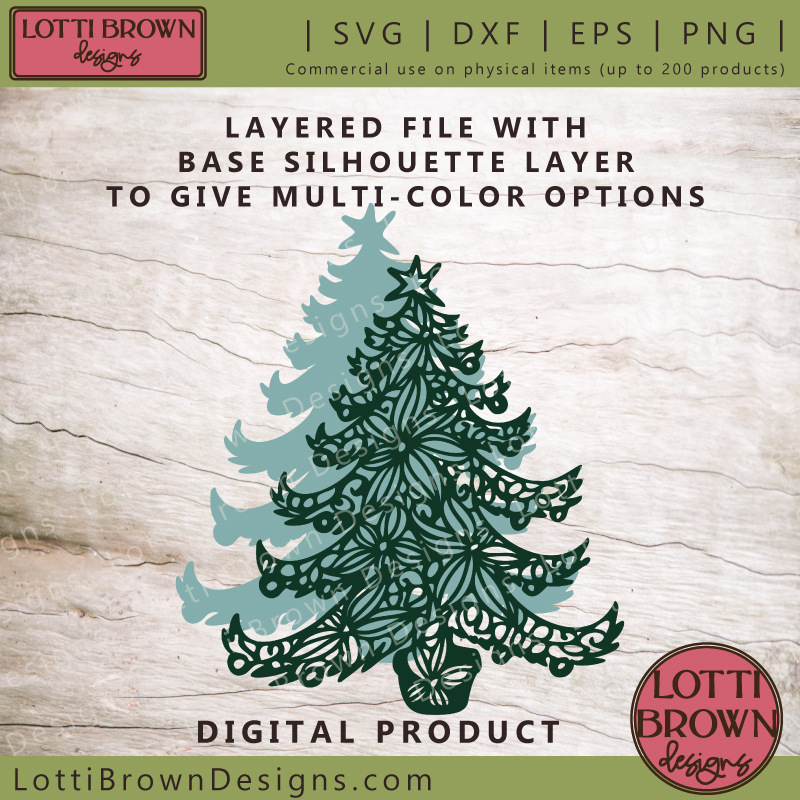 'Floral' Christmas tree SVG showing the two layers in the cut file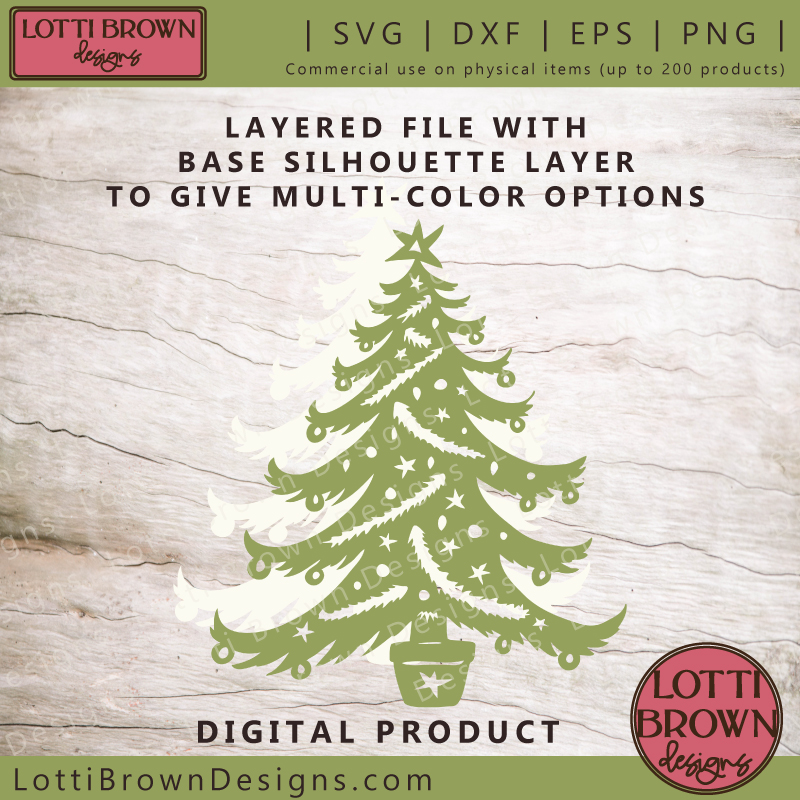 'Traditional' Christmas tree SVG showing the two layers
My Christmas tree cut files are completely hand-drawn by me to get that hand-crafted style that will set your crafts apart from others...
I test cut all my cut files from paper or card with my Cricut Maker cutting machine to ensure that everything works well and cuts nicely - here's my papercuts of the two Christmas trees...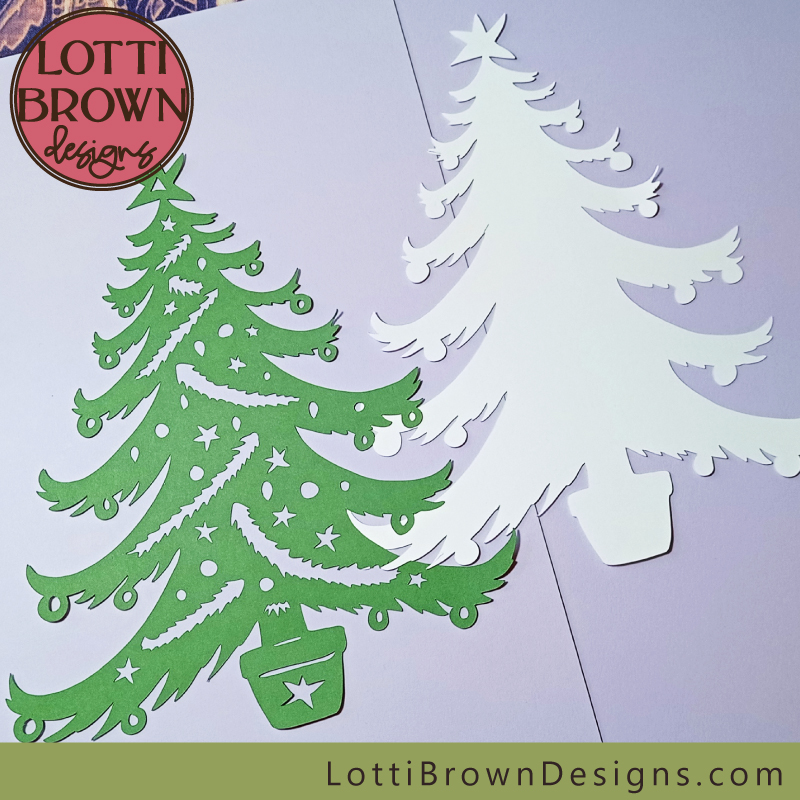 Papercut Christmas trees -'traditional' style trees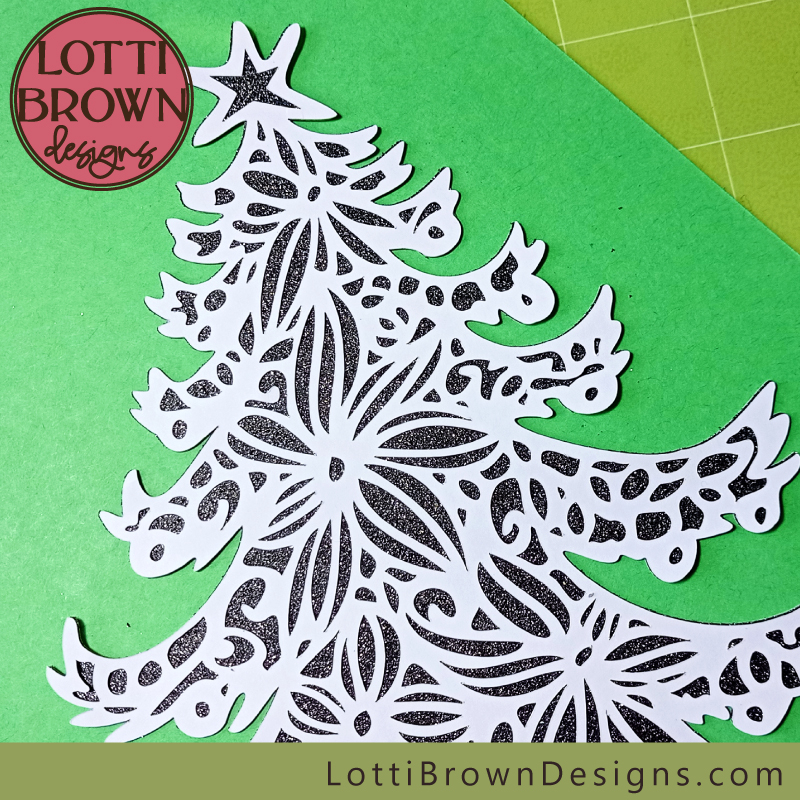 The black glitter card looks very effective as the background!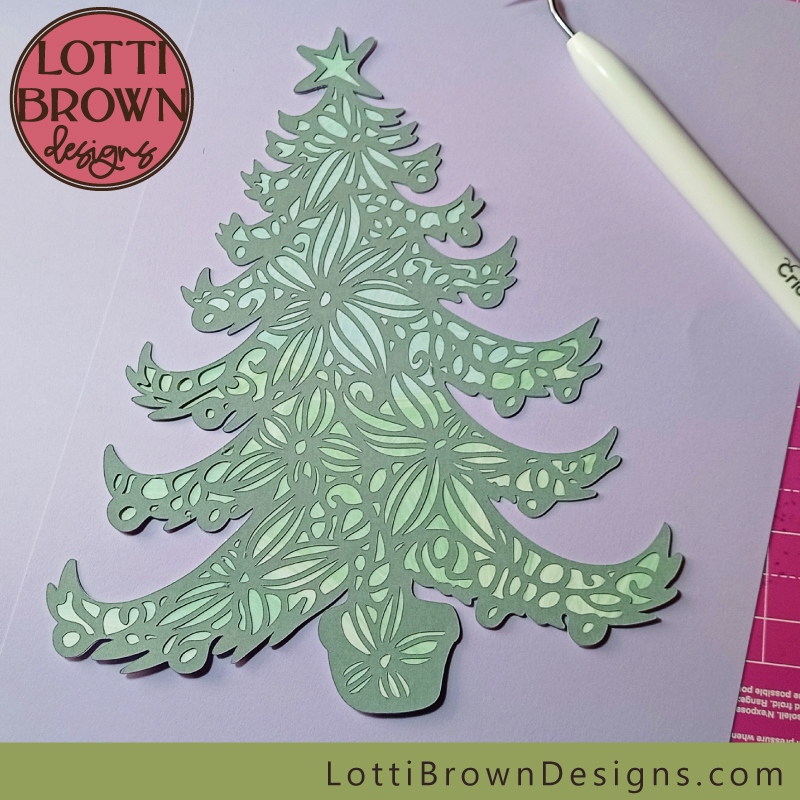 In this version, I used a marbled paper as the background for a different effect!
The papercut Christmas trees would be beautiful for cards, Christmas decor, window decorations or could even be personalised with a name and framed to make a beautiful Christmas gift...