Layers
It's the layers that make the difference here - and neither option is 'better' than the other, but more the project you want to create that will determine which you prefer...
The 'single-layer' design - comprises an intricate single cut layer with the design, plus a simple background square (below).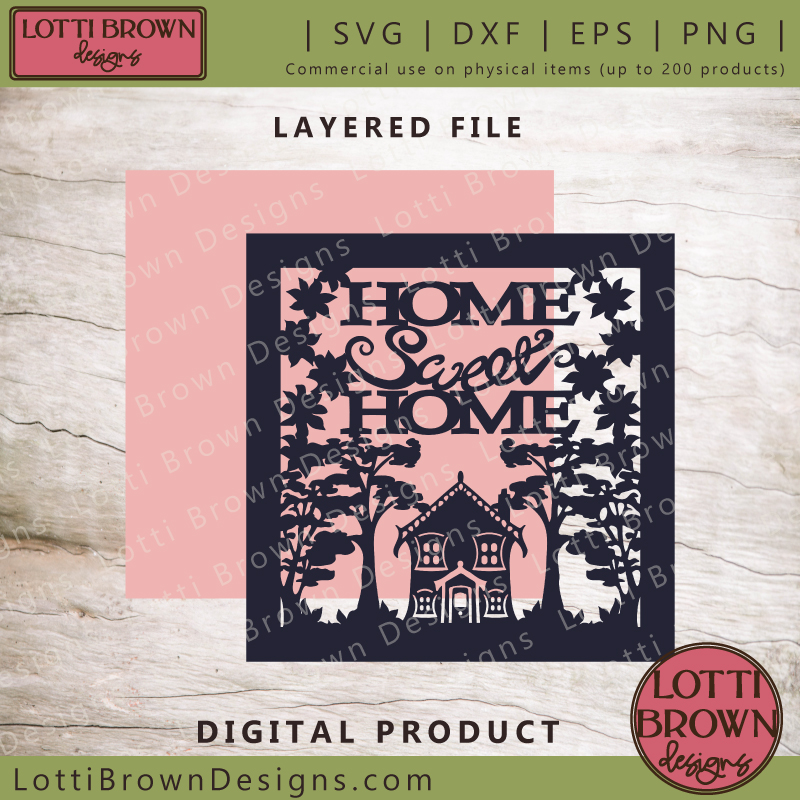 The 'single-layer' version of the Home Sweet Home design actually has two layers, one of which is just a plain background square
This 'single-layer' design is best for projects like a 'flat' wall art project (if you want a 3D look, see the multi-layer version), easy vinyl crafting on signs, boards, etc, stencilling, printing etc.
You can use the 'single-layer' design with or without the background layer.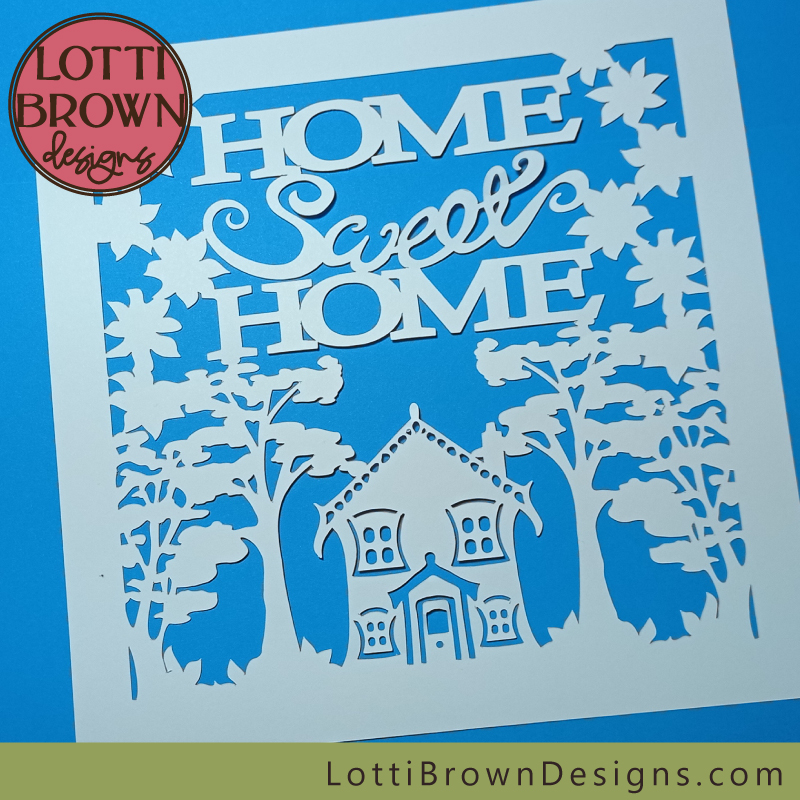 Single-layer Home Sweet Home SVG cut in white card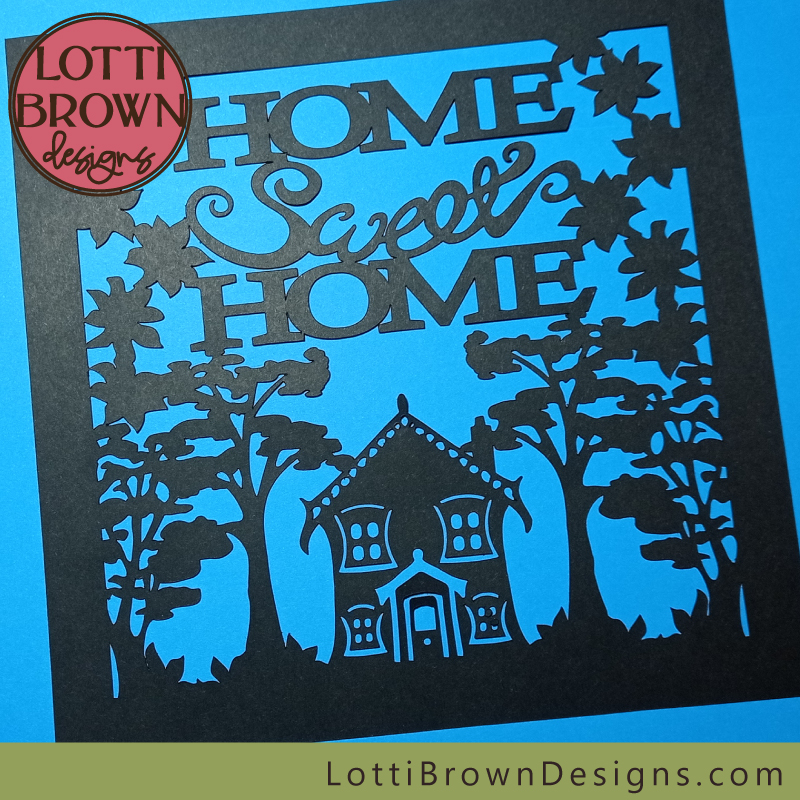 Single-layer Home Sweet Home SVG cut in black card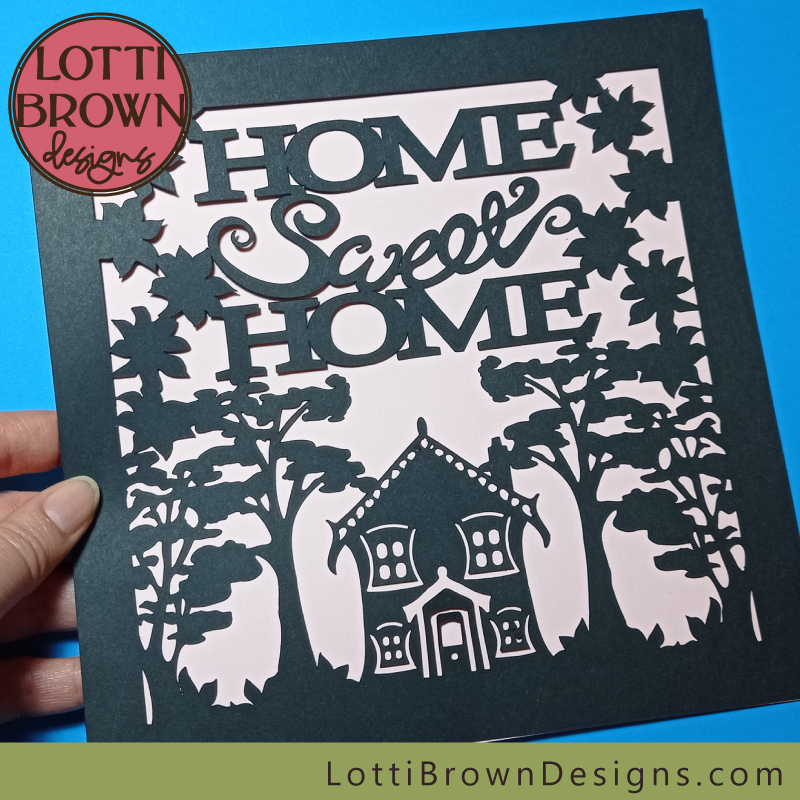 Using the single-layer design with the background layer
The multi-layer design - is four layers (including the background layer) that together make up the picture. This was designed to create a 'shadow box' project with each layer separated a little with double-sided pads to give some separation and a 3D look to it...

Showing all four layers of the multi-layer Home Sweet Home design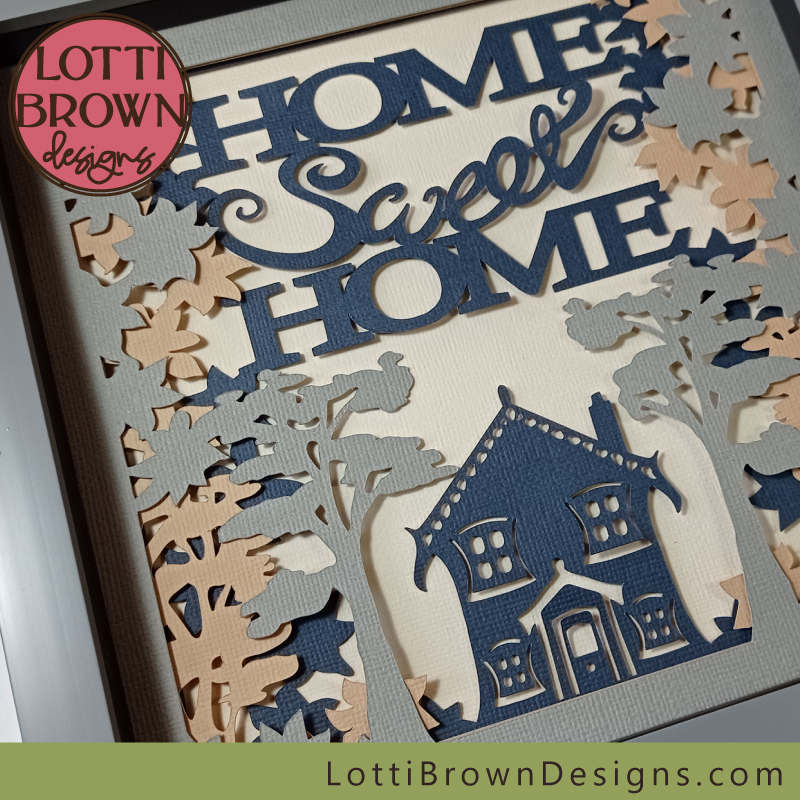 The layers are perfect for creating a 3D look ideal for shadow box projects
Separate the layers for a 3D look and create shadows for your Home Sweet Home shadow box
The multi-layered version is particularly designed for a shadow box with a 3D look - I show you how to create this project here...
But you could also choose the multi-layered version for any project where you want more colours or if you have the opportunity to create something in 3D like the shadow box I've shown you.