Spooky Happy Halloween SVG
With its circle shape and hand-drawn bats design, my Happy Halloween SVG cut file makes the perfect Halloween sign for home, office or party! It would also look fab on T-shirts or sweatshirts to celebrate the spooky season!
With just three layers, it's easy to make with your cutting machine and you can mix and match the layers to get the look you want for your particular project...
Use all three layers for the Happy Halloween design, or just the top one for a simple look - or mix and match!
The Happy Halloween design is made up of three easy layers to cut
Four different looks are possible from the one file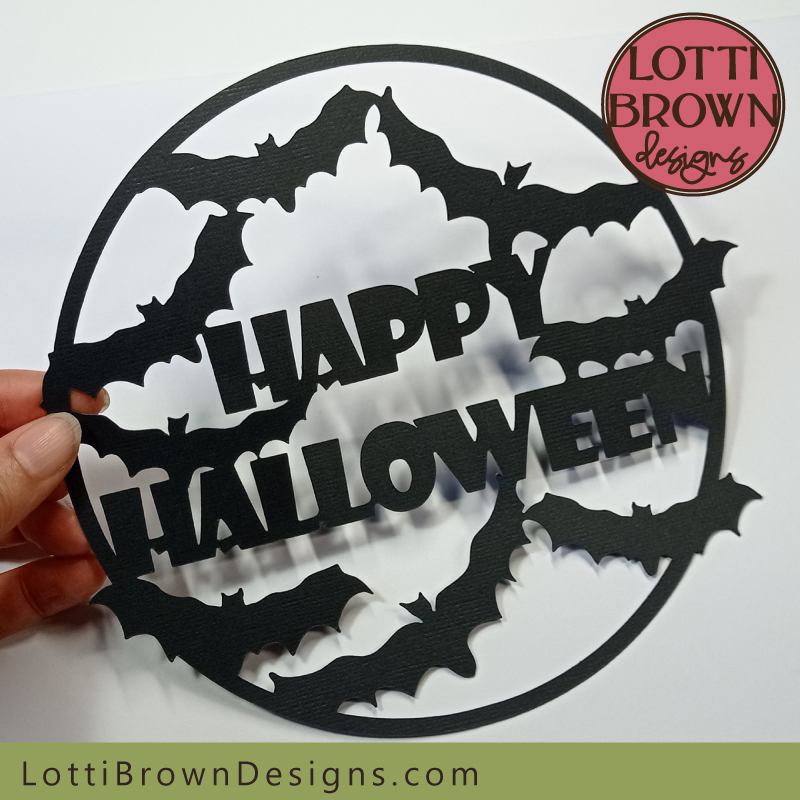 Happy Halloween circular sign design with spooky bats
I really love the orange, yellow and black colours I chose for the Happy Halloween SVG design - I think they look very 'Halloween' - the orange reminds me of a big orange pumpkin!
The SVG template for this design is in the orange, yellow and black, like you see on this page - but I also thought that I'd create another colour scheme for my design to hopefully inspire you to get creative with your own Halloween crafting...
I chose purple, grey and black for my alternate colour choice - I hope you like it!
Alternate colour idea for the Happy Halloween SVG to inspire you with your own crafting
If you're choosing your own Halloween colours, look for some good contrast between the main design layer and the layer just beneath - this really helps the design to stand out. So I've got black against yellow and then purple against light grey.
I've used Sizzix 'Surfacez' textured cardstock for both of these examples. I cut them both with my Cricut Maker cutting machine using 'intricate cardstock' setting.
The design should load into Cricut Design Space at 20 cm x 20 cm (approx 7.8 x 7.8 inches). You can, of course, resize it as you wish. When I upload the design, I move it to the left slightly, and it cuts onto an A4 sheet of cardstock (3 sheets).
You could also cut the Happy Halloween SVG in vinyl, HTV, or other materials that are suitable for your own cutting machine and experience level.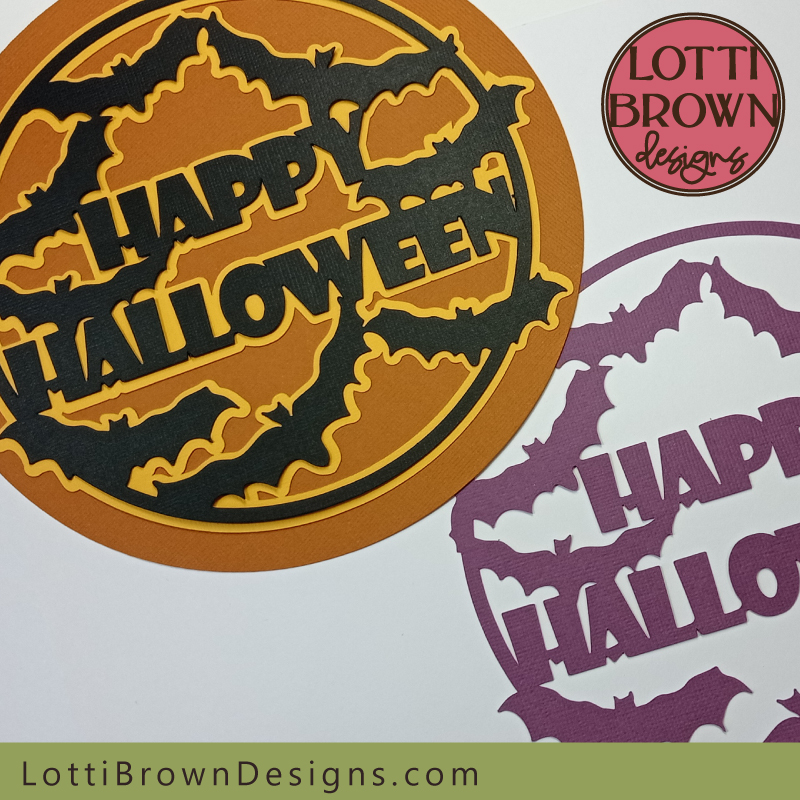 It's time to celebrate Halloween!
The single-layer option looks super-effective!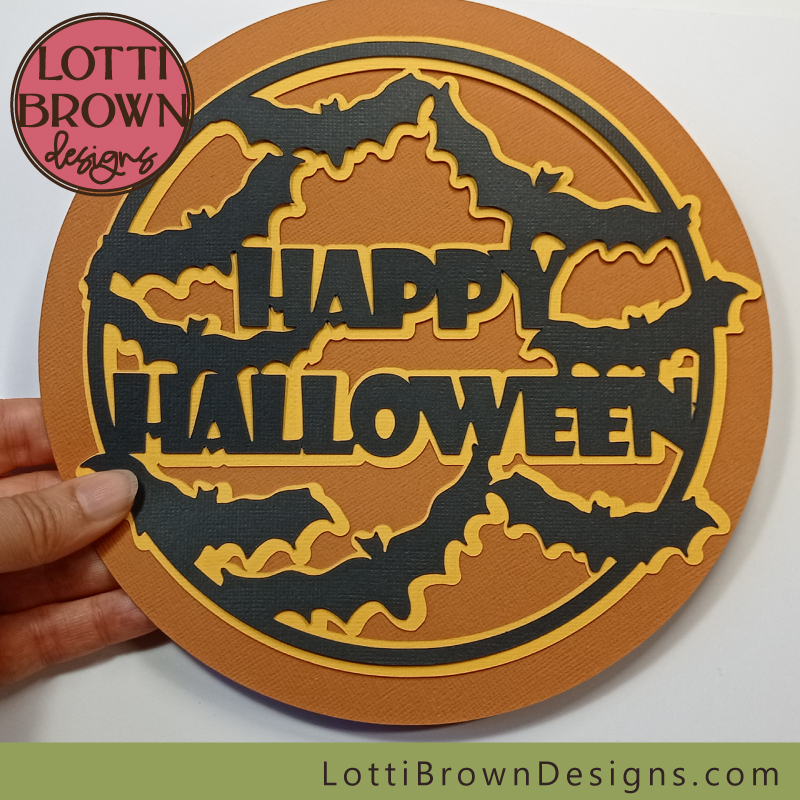 Happy Halloween SVG with all three layers used
If you'd like to use my Happy Halloween SVG design to make your own Halloween decor and crafts, you can download the file from my Etsy store, with the link right below...
You might also like:
More Halloween SVGs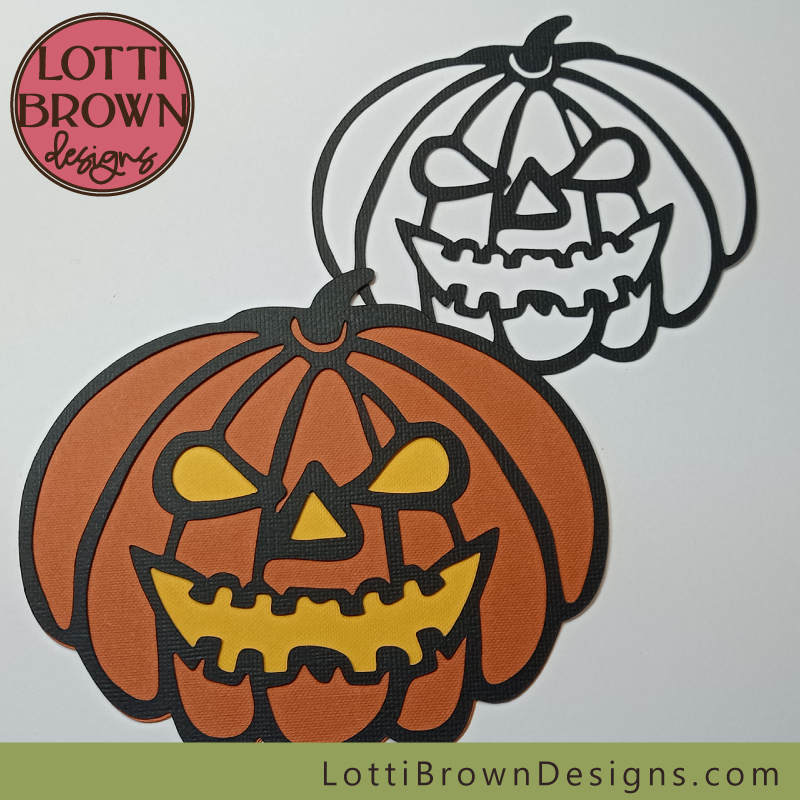 Scary pumpkin face SVG
Swirly pumpkin and leaves SVG file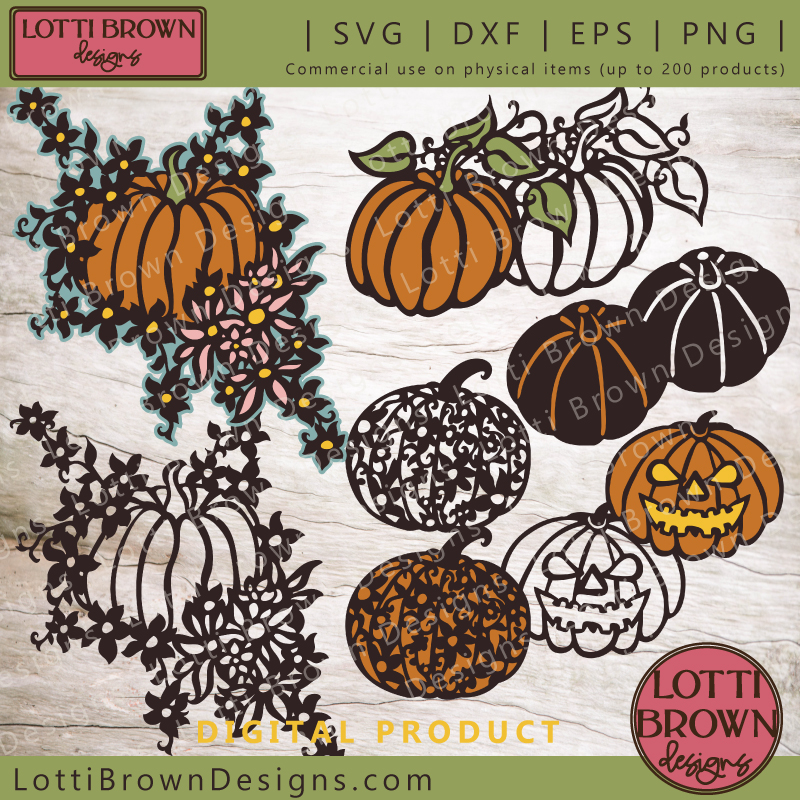 Halloween & Fall SVG files
More Halloween & Fall SVG designs here...
Sugar Skull SVG designs for Dia de los Muertos (Day of the Dead)
Sugar Skull craft project for Dia de los Muertos (Day of the Dead) here...