It's time to celebrate all things Fall, Halloween and Thanksgiving - and what better symbol is there of the season than the beautiful pumpkin...
So I made you this, lovely swirly pumpkin and leaves SVG for all your cutting machine craft projects for Fall - make it in cardstock (I'll show you my cardstock examples on this page), or cut in in vinyl or other craft materials to make all your pumpkin-themed crafts beautiful!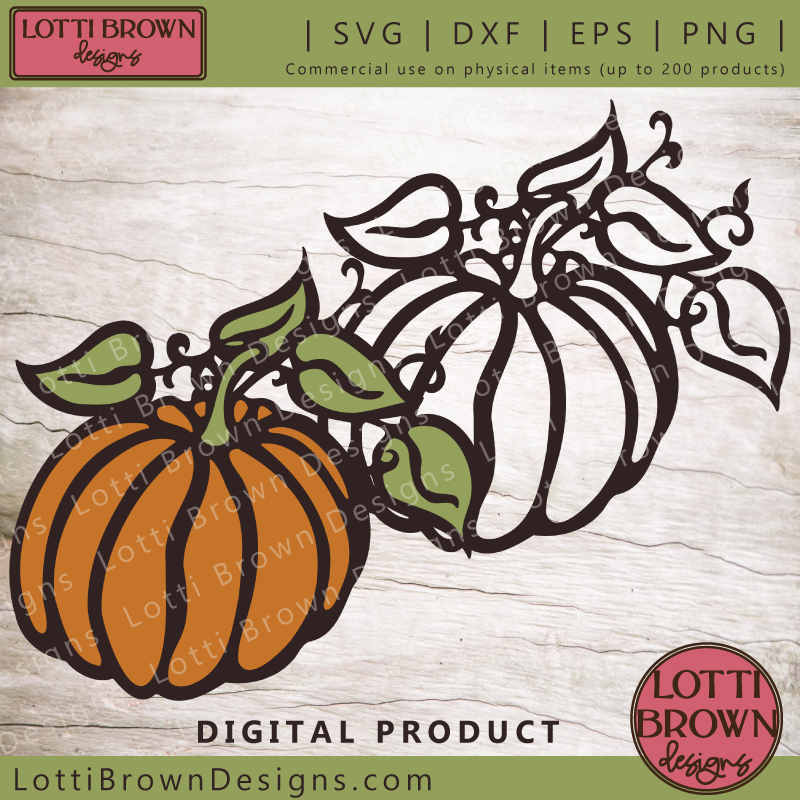 Swirly pumpkin SVG - layered file, use one or all the layers
My pumpkin SVG file is based on one of my hand-drawn designs - I made the design layered, so that you can make it multi-coloured, to get that lovely orange pumpkin and green leaves...
But you can also use it in just one colour and get the whole design there, too, if your project is a bit simpler.
The bottom layer is a simple silhouette of the whole design, so if you want to make it two colours, you're covered there too!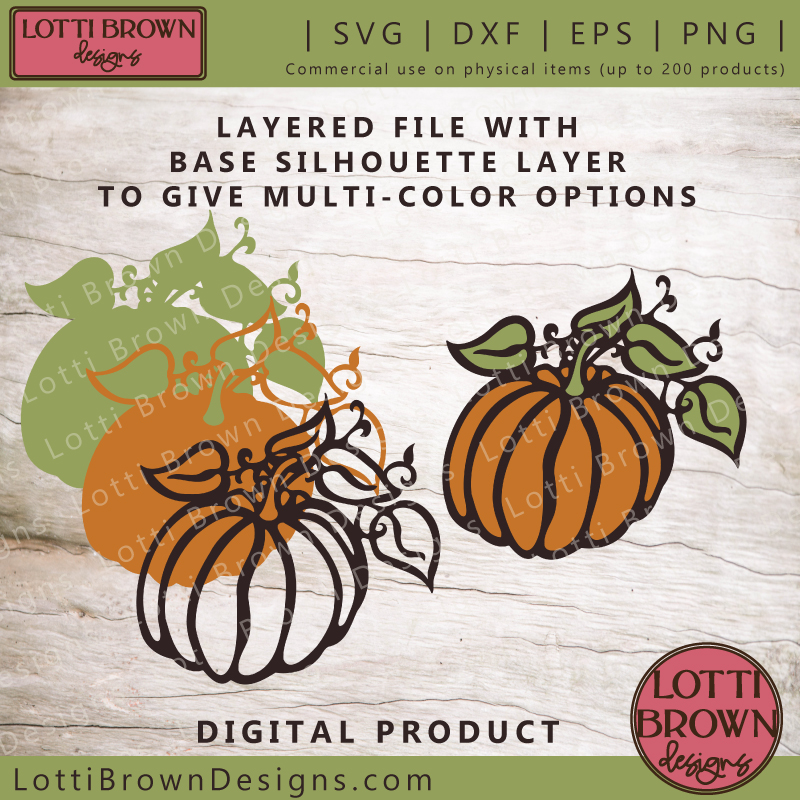 Showing the layers for the file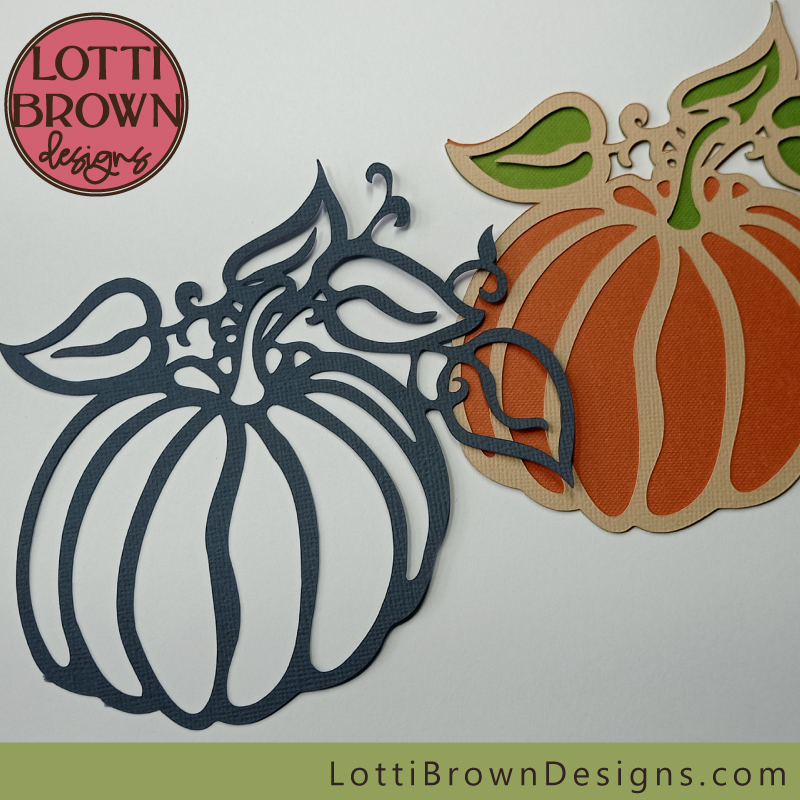 Equally beautiful whether you use just one layer or all three!