Smoothly Does It!
For me, the thing to look out for when cutting cardstock with Cricut is the smoothness of the card – I'll try and explain what I mean…

Choosing a cardstock for cutting with your Cricut
The blade seems to cut very well through very smooth paper – by 'smooth', I mean 'not pulpy'. By this, I mean that when you look at the paper surface, you can't really see the fibres that make up the paper.
I have some other craft paper, but unfortunately, it is quite pulpy, and although it's nice paper, it doesn't cut that well in the Cricut, especially for anything at all intricate.
I don't know how well it's photographed, below, but this is a generic craft card/paper I had before I got my Cricut. You can see that it's quite 'pulpy', you can see the fibres of the paper on the surface and it feels a little rough to touch.
When you're handling your cardstock, start to look a little more closely at the surface - can you see the fibres? Does it look 'rough' or 'smooth'? If you've been cutting the cardstock with your Cricut, did it cut well or not? You'll start to build up your own ways of recognising paper textures and how they'll cut in your machine...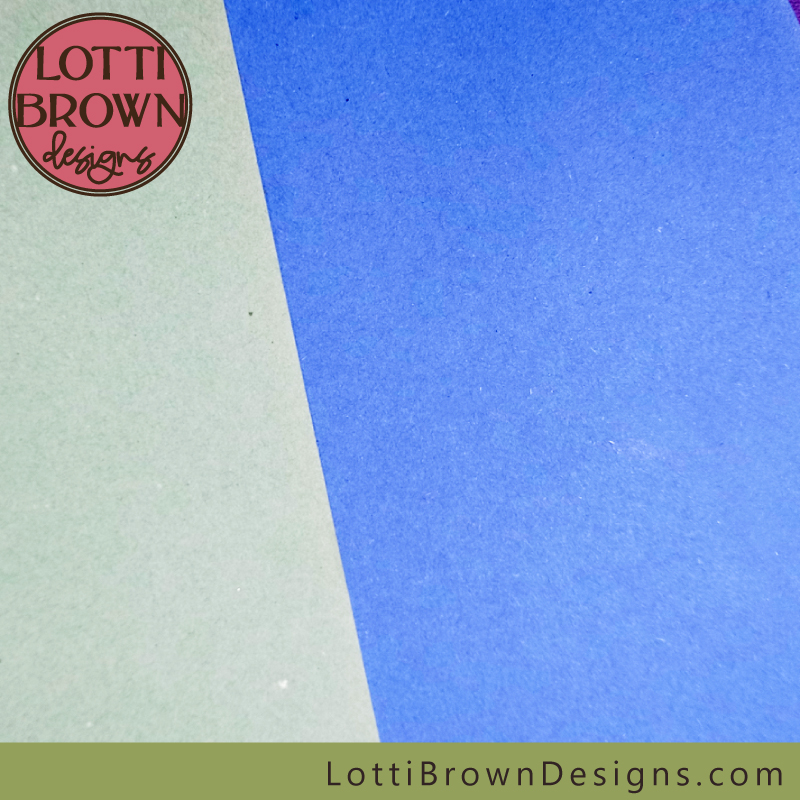 Simple shapes would cut fine with this 'pulpy' craft card, with a Cricut, but it might struggle with anything at all intricate
Some craft papers and cardstock can work well for simple cuts – I have a set of 160gsm cardstock that's reasonably smooth in a lovely array of colours and I like to mix and match with better quality paper or cardstock according to how detailed your cut is. Normally, for my cardstock projects, I'll have the background in the coloured craft card (that's not quite so smooth) and the detailed part in a smoother cardstock.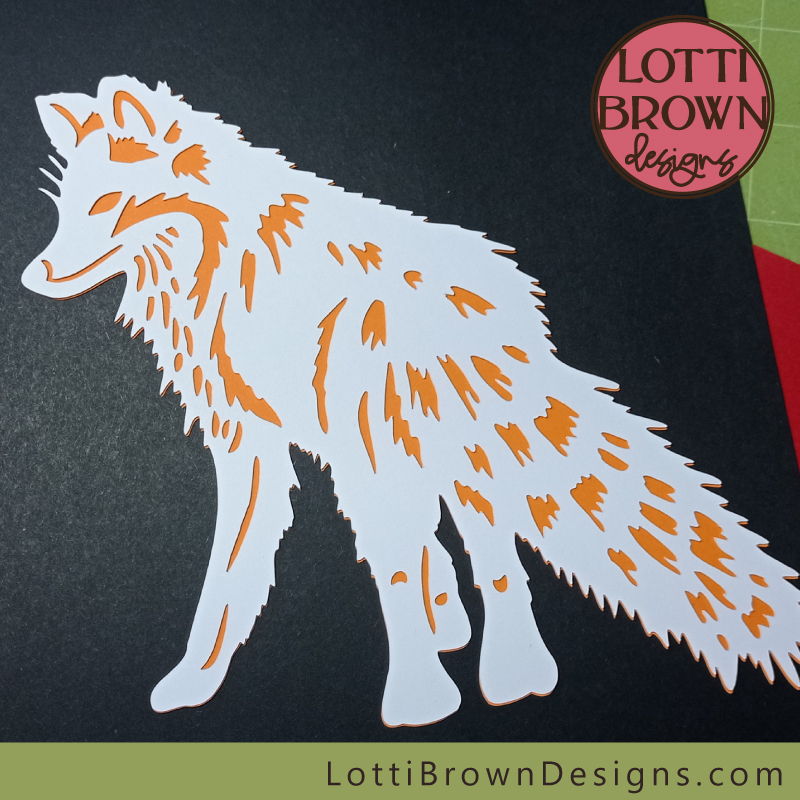 Smooth, white 160gsm card for the intricate cut - coloured craft card for the silhouette layer - click the image to find out more about design...
I've also noticed that different colours can seem to be more or less 'pulpy' even within the same pack – and so certain colour cardstock from the same pack does seem to cut better with the Cricut than others. I've also noticed that the paper and cardstock that is more pulpy does seem to stick more strongly to the Cricut mats and leave behind an annoying residue.

TIP: most cardstock seems to have a slightly smoother side, work out which it is (it may only be a slight difference) and stick that smooth side down to your mat, to avoid as far as possible all those 'bits' of card left behind on the sticky.
The black cardstocks seem to be the worst at leaving residue behind. I always have to wash my mat after using black card, even good-quality black cardstock.
The brand of coloured cardstock I've been using is Dalton Manor 160gsm coloured cardstock (ordered from Amazon UK). It's worked out great for most basic cuts and even some quite intricate ones, but can be a little temperamental at times for more detailed or intricate cuts. It doesn't look particularly pulpy and feels pretty smooth to touch, but some colours don't seem to cut so well as others. Still, it's not over-expensive, the colour choices are great and it's great for the simpler cuts or where you want a smooth finish.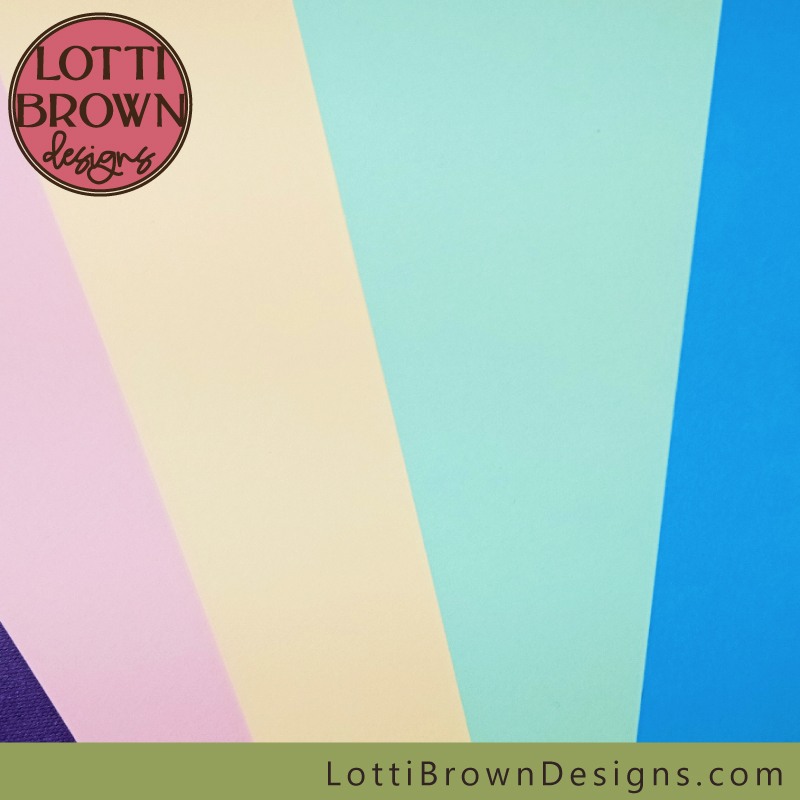 Nice range of colours!
I also use black 160gsm cardstock from Clairefontaine Trophee (Amazon UK) which I find is pretty good for most intricate or detailed cuts, but would perhaps avoid only if there's lots of very small detail.
This card does look quite pulpy but seems to keep its structure well when cut, without tearing. I've been quite intricate with this cardstock and it held up.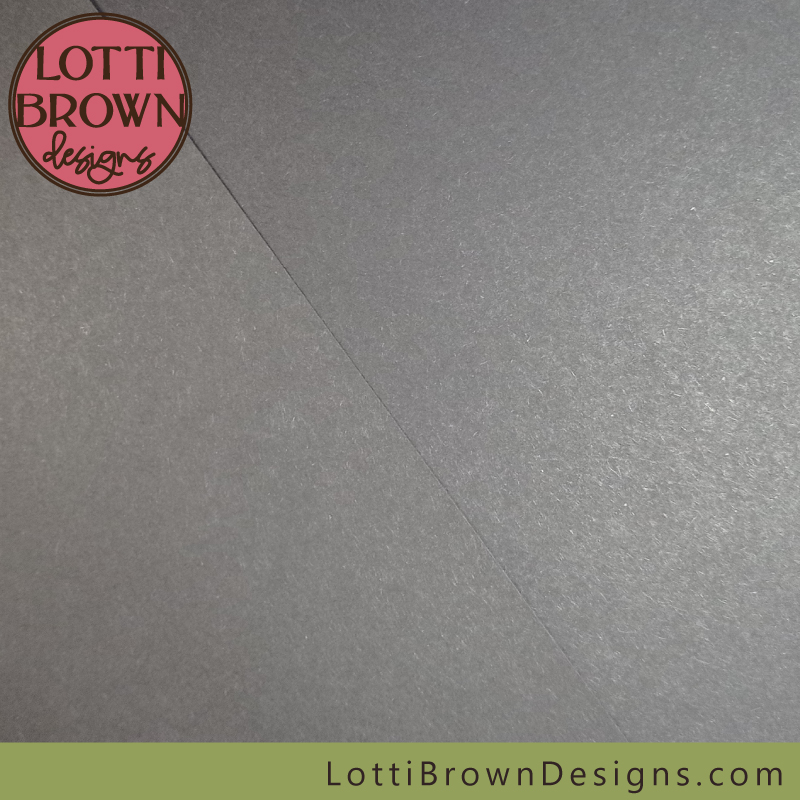 Black cardstock - you can see the fibres here but it does cut quite well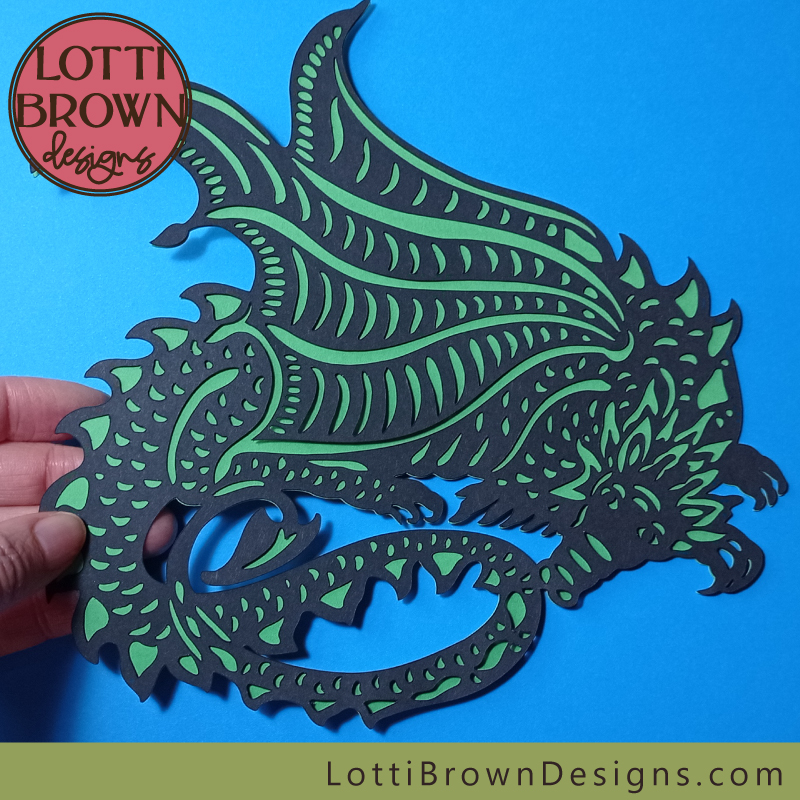 Intricate cut (standard lightweight card setting) with the black Clairefontaine cardstock - click the image to find out more about this design...
I'll tell you my go-to cardstock for cutting intricate detail with my Cricut in just a minute…
But first, just an important word of distinction around looking for 'smooth' card – the distinction here is between 'smooth' (or 'solid') and 'pulpy'– and not between smooth and textured cardstock. There's some great textured card that I believe is a contender for the best cardstock for Cricut.
Shall we look at that next..?