Mermaid SVG Designs
I've got two mermaid SVG designs, as I had my original design (#1 - I call her 'Dolly' as I think she looks like she's got Dolly Parton hair) but then made another (#2 - no name yet!) two years later as part of my mermaid shadow box template - and I thought I'd set her up as a separate SVG too, in case someone didn't want to make the whole under the sea scene but just liked the mermaid.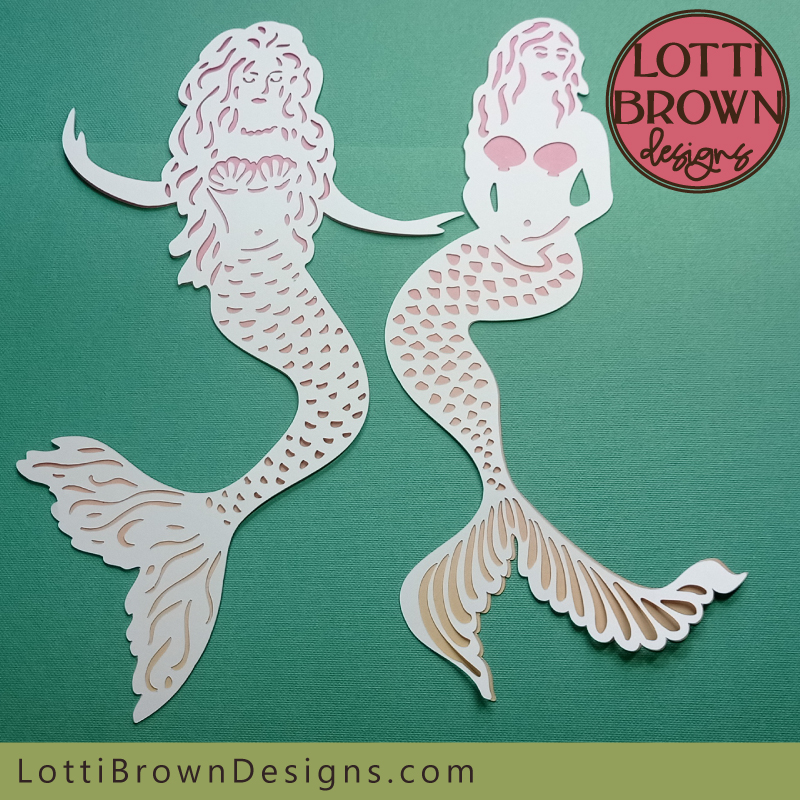 My mermaid cut files are perfect for use with cutting machines such as Cricut, Silhouette, ScanNCut and others, also with various design programmes. You can even cut by hand using the PNG files or use these to print.
Use my mermaid paper templates for card and papercutting, vinyl crafts, fabrics, light woods, acetates - whatever your cutting machine or trusty craft knife can handle!
My mermaid templates are layered files, with just two layers, so that you can use just the intricate cut layer or add a coloured background layer for a multicolour effect - it's up to you!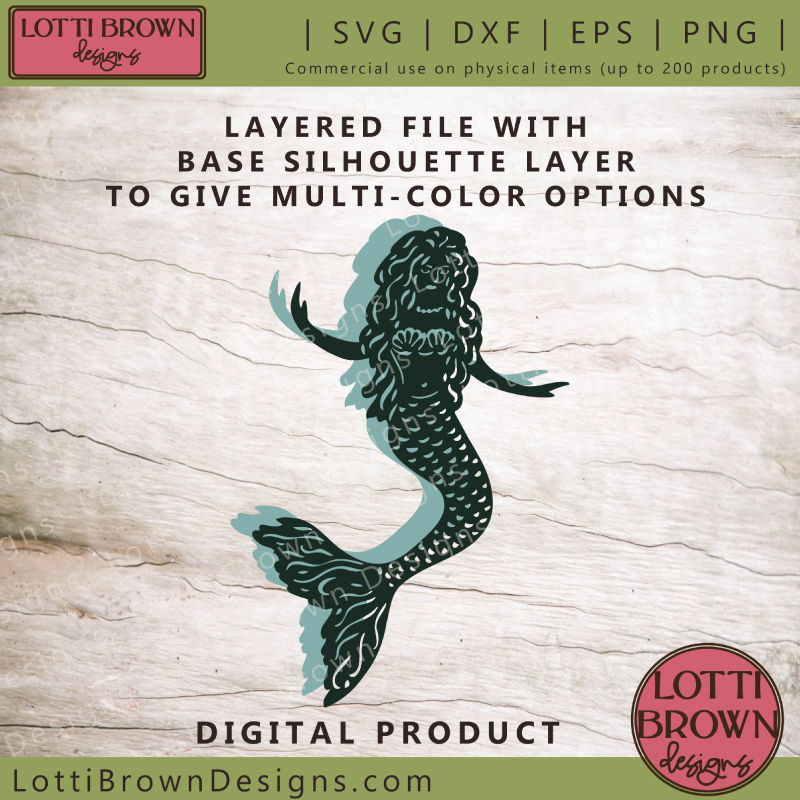 Showing both layers - mermaid cut file #1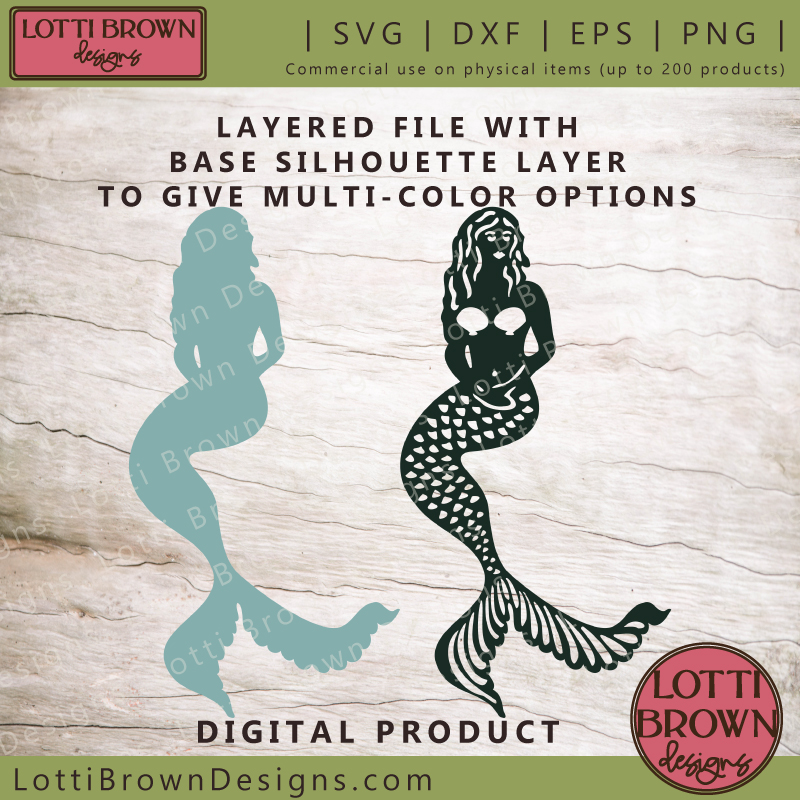 Showing both layers - mermaid cut file #2
Both mermaids are a little different, having been drawn around 2 years apart.
Mermaid #2 is a simpler design, and a bit less intricate than mermaid #1 (Dolly) - so if you want to cut smaller or in a chunkier material, she might suit you better.
My mermaid designs are full of hand-drawn loveliness - carefully created from my own drawings, to suit the sought-after 'hand-crafted' or 'hand-made' crafting style.
Here's how Dolly (mermaid #1) looks cut from light card with my Cricut Maker cutting machine (below)...
Mermaid #1 papercut
And here's mermaid #2 (below) also in light cardstock (160 gsm) - both these have been cut using the 'Light cardstock' setting in Cricut...
Mermaid #2 papercut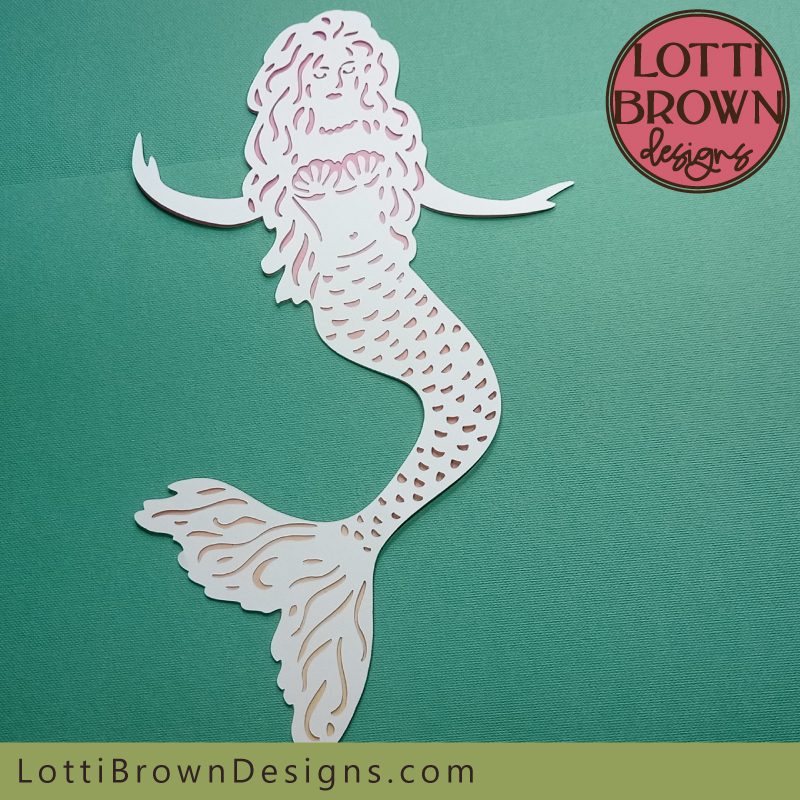 Mermaid #1 (Dolly) with pink 'ombre' background silhouette layer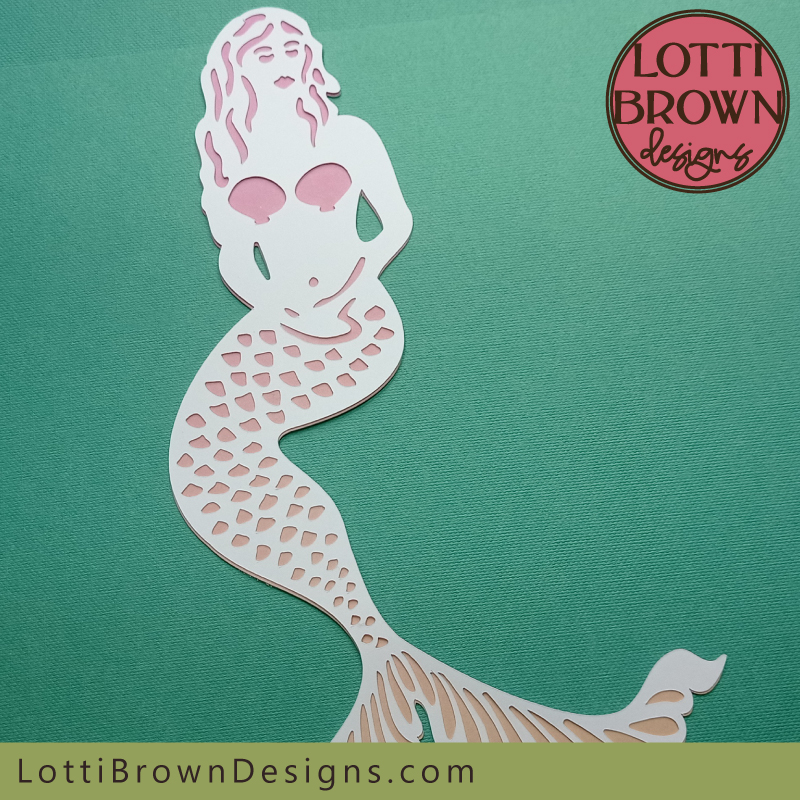 Mermaid #2 with pink 'ombre' background silhouette layer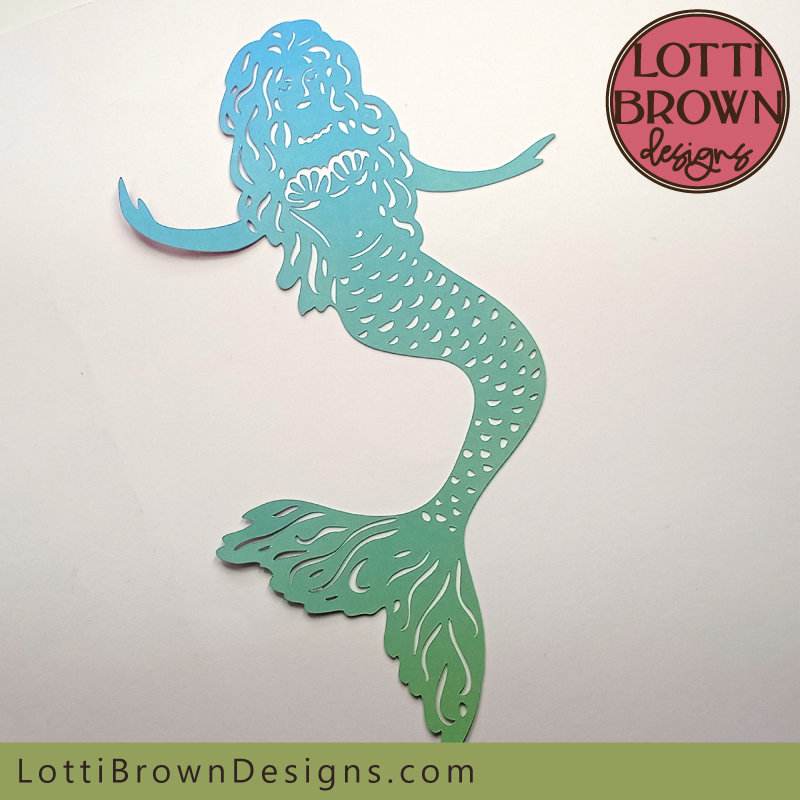 Mermaid #1 with blue-green 'ombre' effect cardstock
The photos above and below show my mermaid SVG cut with 'Craft Sensations' Bright 'Ombre' cardstock (250 gsm). The two sides of the cardstock sheet are printed in different gradient colours (with a white core to the cardstock). I cut both mermaids using the 'Cardstock for Intricate Cuts' setting in Cricut Design Space.
Mermaid #2 with blue-green 'ombre' effect cardstock (plus pink/yellow 'ombre' background)