Mermaid Tail SVG Files
I've been having so much fun with my mermaid shadow box template and mermaid SVG designs, that I wanted to carry on and so I decided to make these two mermaid tail SVG files for you...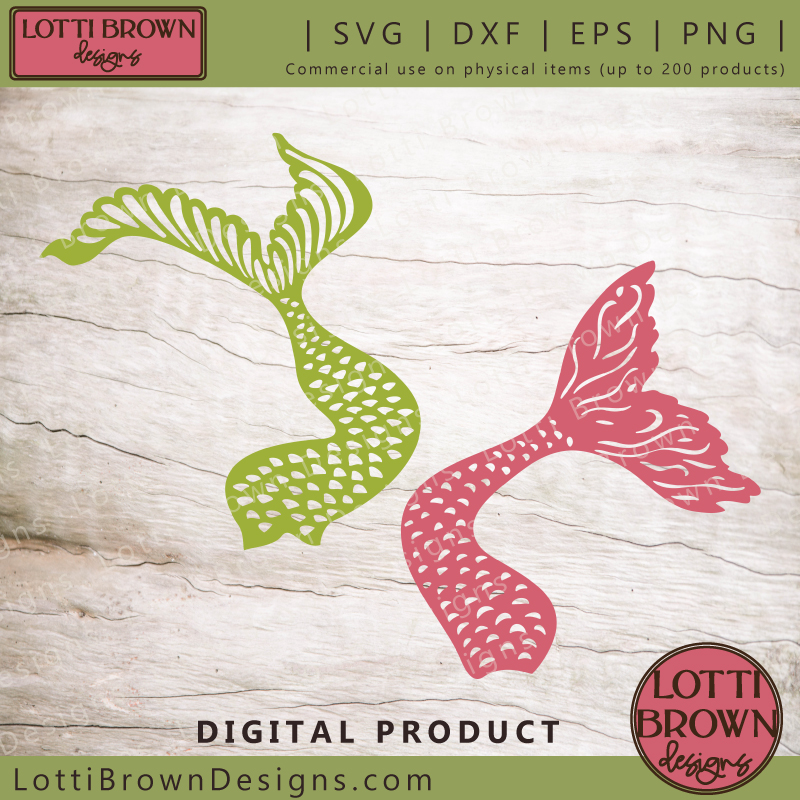 Mermaid tail cut files set of 2
The mermaid tails are a set of 2 and are not available individually. You will be able to use them separately on Cricut Design Space, though, and in other formats.
The mermaid tail cut files are each intricate top layers with a simple base silhouette layer so that you can make a multicolour design if you want...
You can also use the simple base layer on its own if you want a simple mermaid tail shape for your project.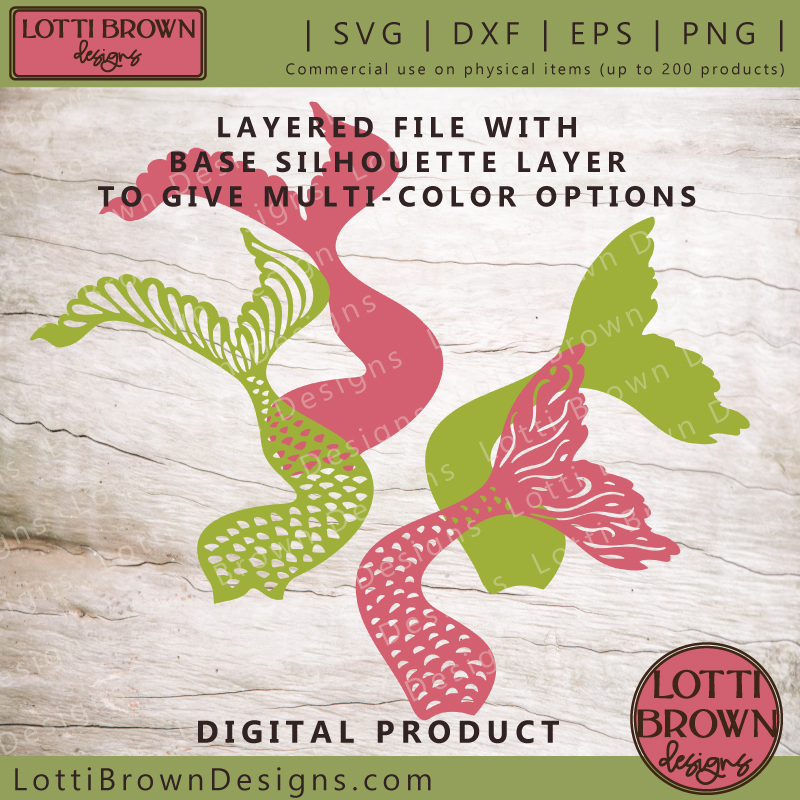 Mermaid tail layered SVG files
I made the templates in these fun pink and green colours so that you can print the PNG in these pretty colours, if you want, to make it suitable for lots of different craft projects.
Of course, if you're cutting the design in cardstock or vinyl, or similar materials, you can use whichever colours you prefer.
Here, I have cut the mermaid tail SVG designs in pink and green cardstock from Sizzix 'Surfacez' - I used the 'Cardstock for intricate cuts' setting in Cricut Design Space - see the photos below...
Papercut mermaid tails
Showing both layers of the mermaid tail cut files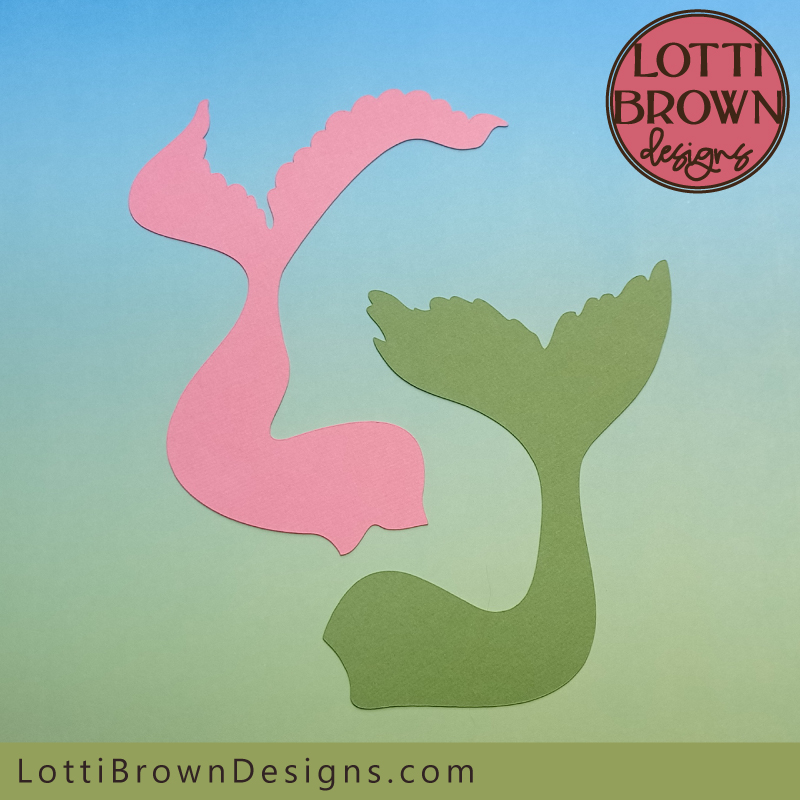 Showing the base layer only - ideal for when you just need very simple mermaid tails
A closer look at the pink mermaid tail cut file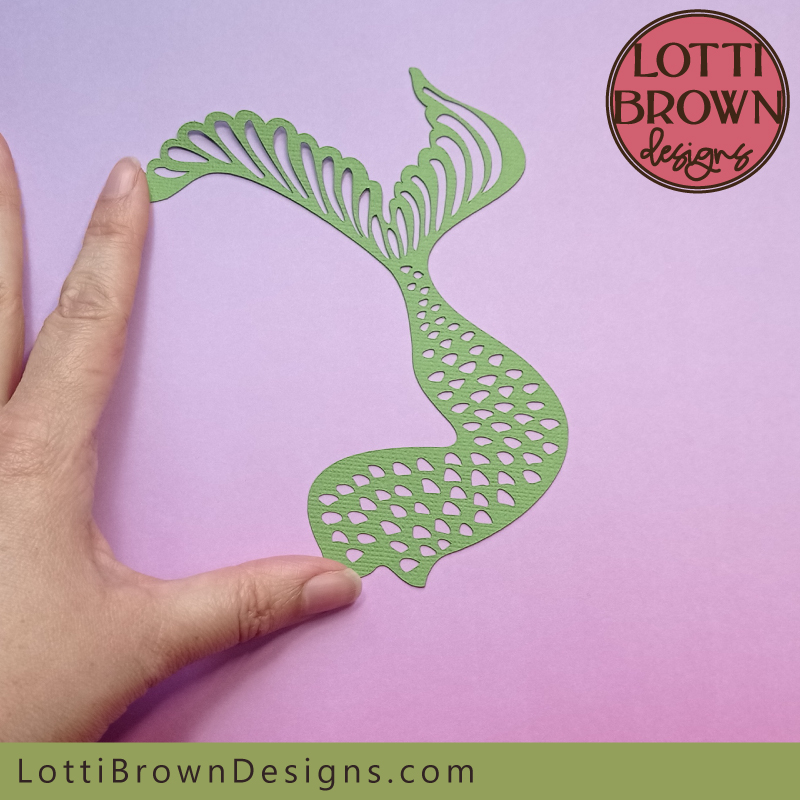 A closer look at the green mermaid tail cut file
I also tried cutting the designs in this lovely new 'ombre' effect cardstock that I've got (by Craft Sensations). It's got a beautiful gradient effect and is coloured differently on each side - however, this does mean that it's got a white core so it doesn't quite cut as well as the Sizzix cardstock I normally have. 
The colour effect is really lovely though! I cut these in 'Cardstock for intricate cuts' setting, too...
Mermaid tail cut files cut in ombre cardstock