Cricut Christmas Decoration Ideas
Click on the images below to see each design in my Etsy store - or keep reading for more photos and a closer look of each design!
See the set of all 6 designs in my Etsy store here
---
I hope you like my Cricut Christmas decoration ideas that I created for you to make - there are six designs (available individually or as a set of all six designs) - and I take a closer look at each of these in turn, with lots of photos for you to get a better idea of how they look - all below...
I've made each decoration in the template colours (dark pink and green) and also an alternative idea in green and teal to give you some more Cricut Christmas decoration ideas for colours you could use to change up the look a bit - you can get as creative as you like with the colours to suit your own Christmas decor...
If you're not sure where to start, choose one of the colours out of the artwork to start with and then either pick a second artwork colour, or pick a second colour to go with the first (it doesn't necessarily have to be in the artwork). 
I've used Sizzix 'Surfacez' textured cardstock for the ornaments (mostly from the festive colours pack) - and glossy photo paper for the artwork - there's some more ideas of other cardstock and paper types you might like to use for printing the artwork on the main instruction page here...
The ribbon (not provided) gives you a chance to add a third colour if you like - I've kept to traditional Christmas red and green for my ribbons, but hey, it's your Christmas so you should go with something that suits your own Christmas decoration ideas. I've used a 3mm fabric ribbon to fit the ornament.
Robin Christmas Decoration
Papercraft robin Christmas decoration
Two different colour ideas - pink and green - and teal and dark green
Robin papercraft Christmas tree decoration to make
Fox Christmas Decoration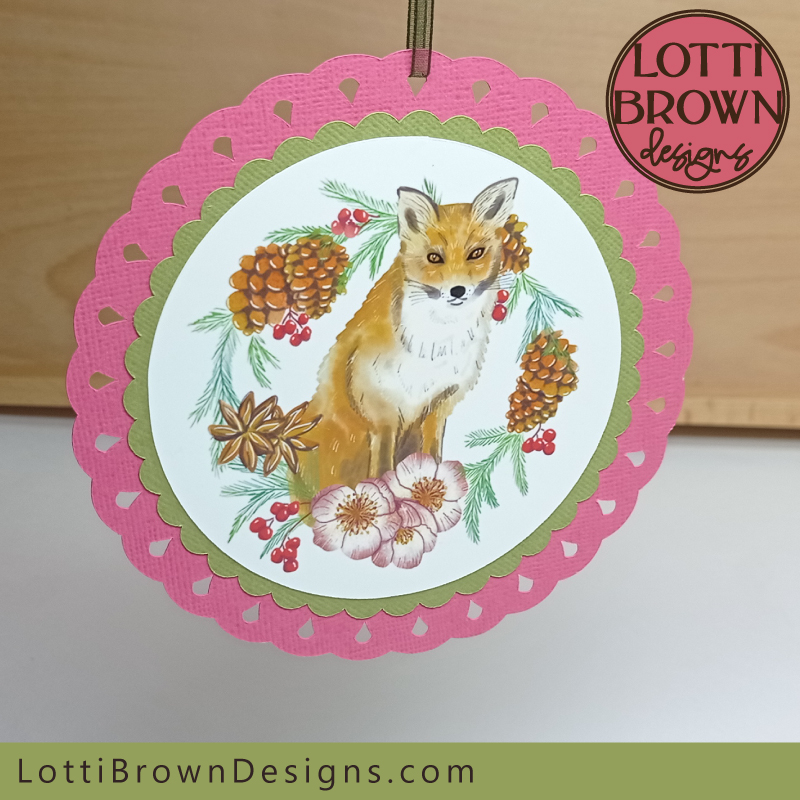 A pretty woodland fox Christmas decoration
Two different colour ideas - pink and green - and dark green and teal
Little fox Christmas tree ornament template
Owl Christmas Decoration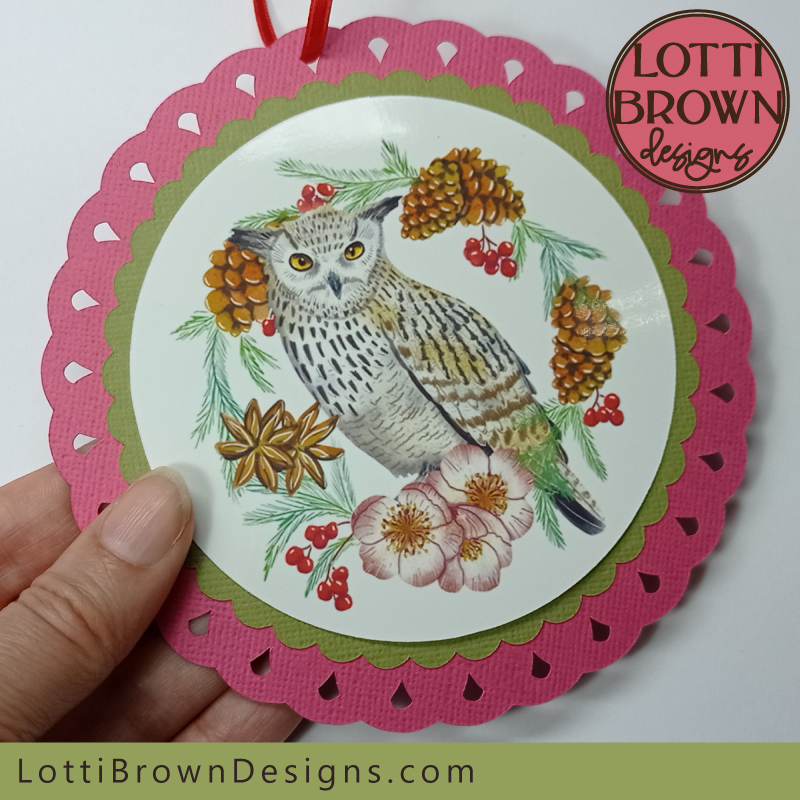 Beautiful owl Christmas decoration to make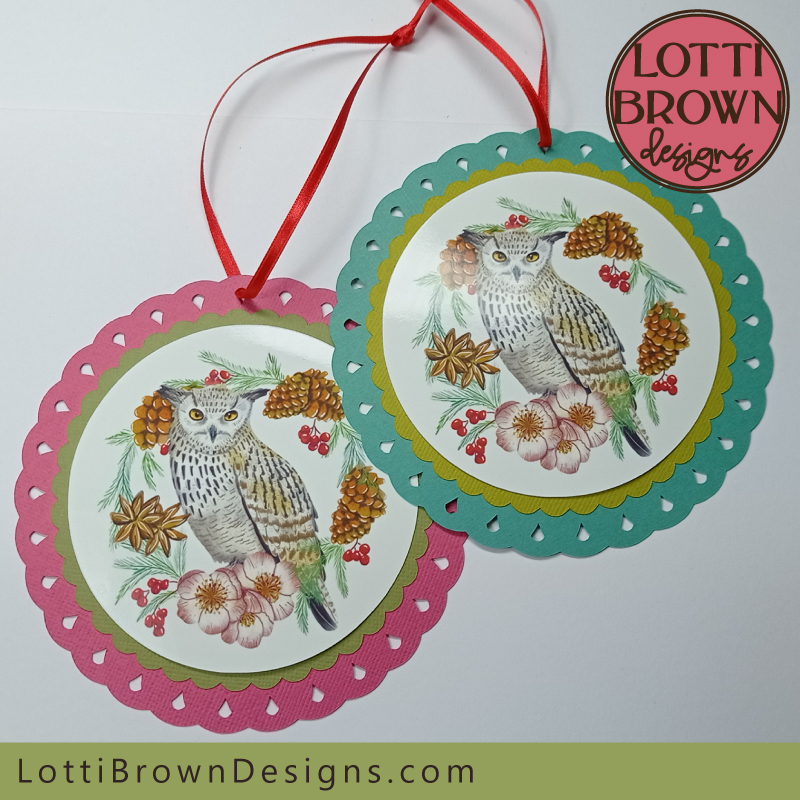 Owl ornaments in two colours - pink and green, and teal and lime green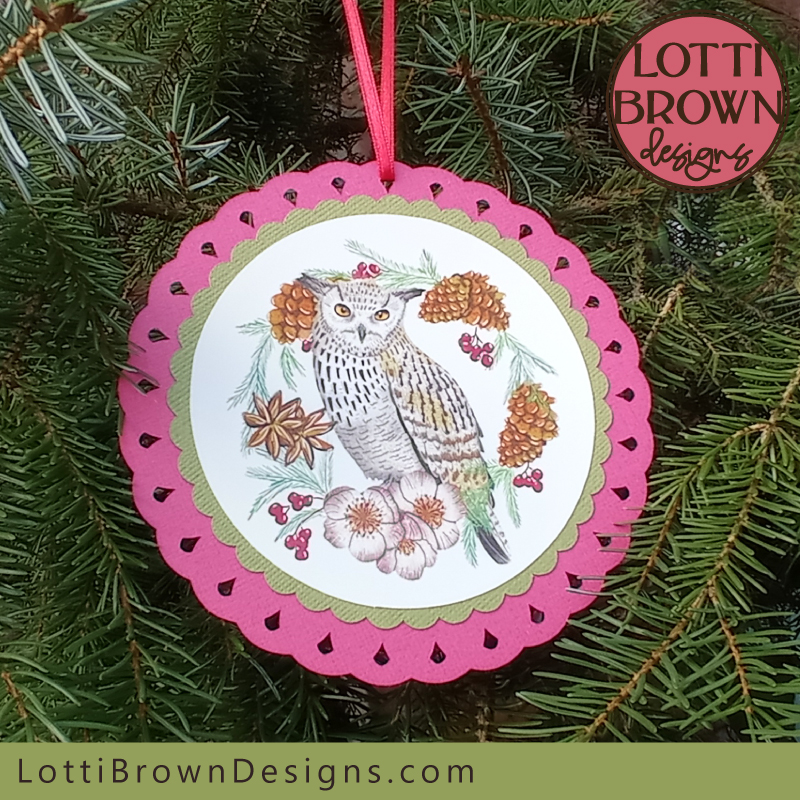 Owl Christmas decoration template
Hare Christmas Decoration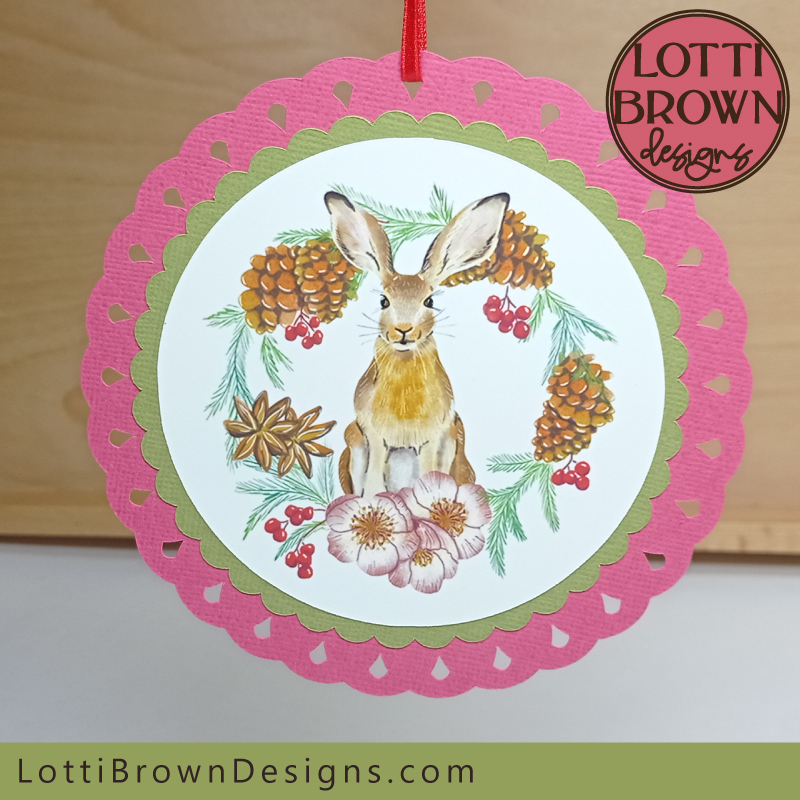 Hare papercraft Christmas ornament idea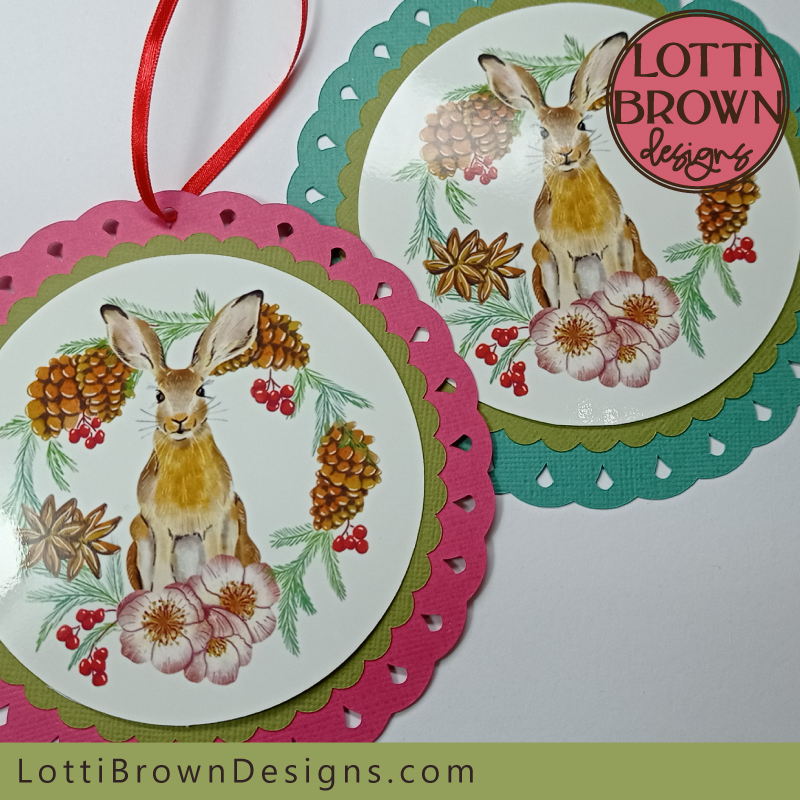 Two colour ideas - pink and green, and teal and green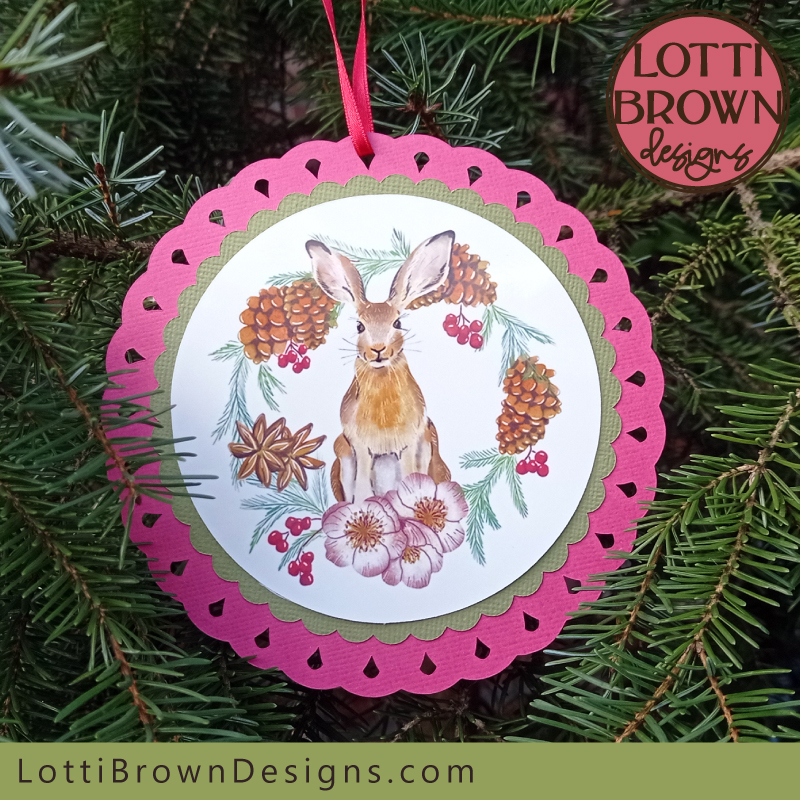 Hare Christmas tree ornament to make
Deer Christmas Decoration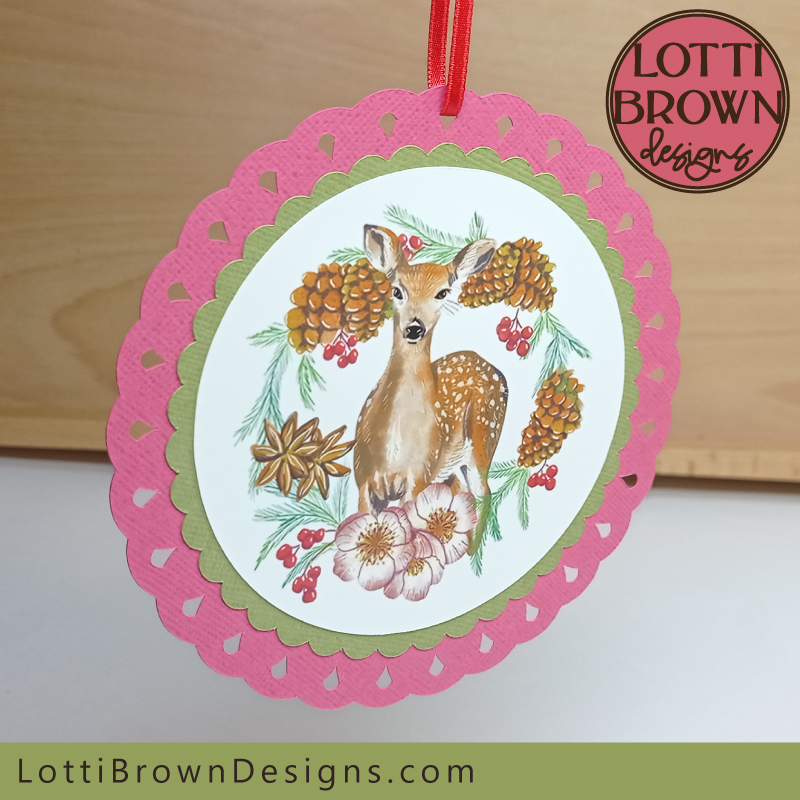 Deer hanging Christmas ornament for Cricut
Deer decorations in two festive colour ideas - pink and green - and teal and dark green
Deer Christmas tree ornament to make
Partridge Christmas Decoration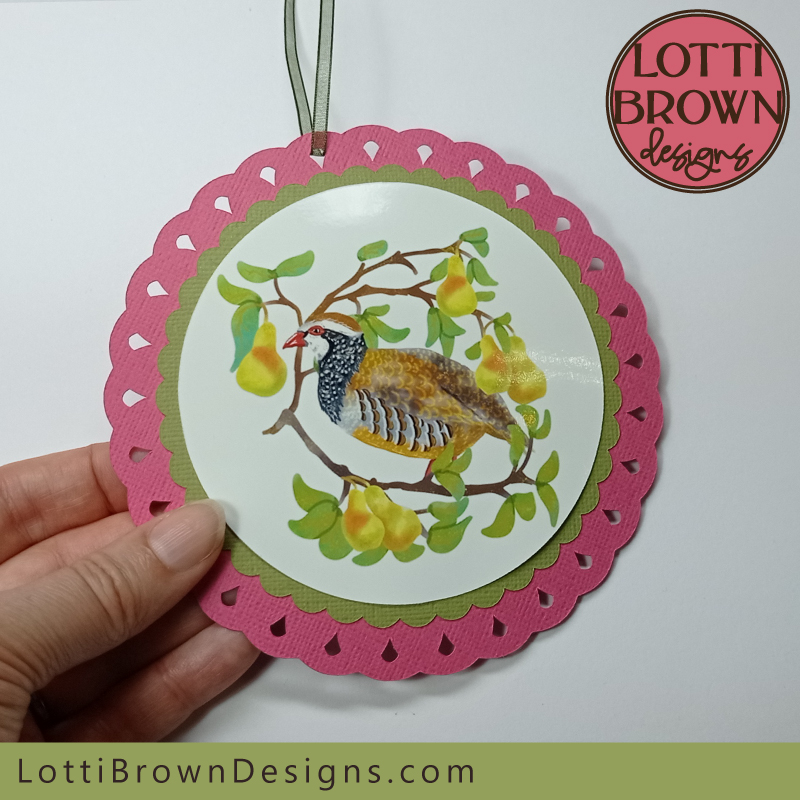 Partridge in a pear tree Christmas ornament to make
Two colour ideas - pink and green - and teal and lime green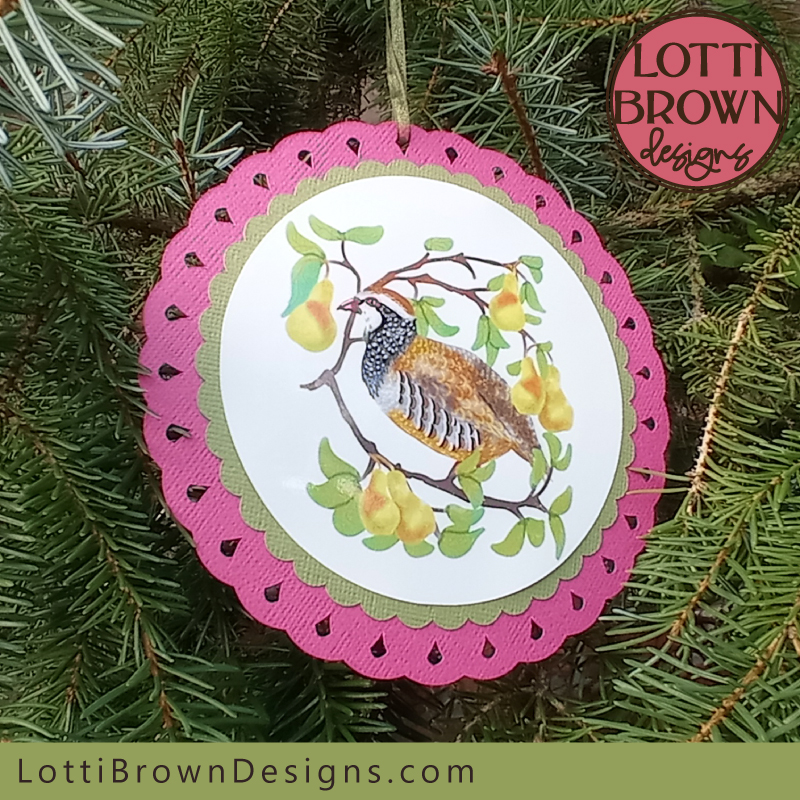 Partridge in a pear tree Christmas tree ornament template