If you're looking for a lovely wolf face SVG - look here!
Wolves are amazing wild animals - I love them and I know that they're so popular for their wild and free lives and their affinity with nature. We need to tap into that instinctive, fierce, and strong nature, too, sometimes...
My hand-drawn wolf papercut is kind of wild, kind of shaggy, and kind of cute too... I think so anyway!
The file is available in SVG, PNG, DXF, and EPS formats, suitable for all kinds of crafts, including papercutting and HTV and vinyl crafts, including hand-cut projects or cutting by machine such as Cricut, Silhouette, ScanNCut and more...
The PNG format is also suitable for printing projects, as well as papercut templates for hand-cutting.
The file is available for personal crafting use and also small-business craft use (up to 200 products) - in both cases, use is limited to physical products only, no digital products or any kind of sharing of the file or design.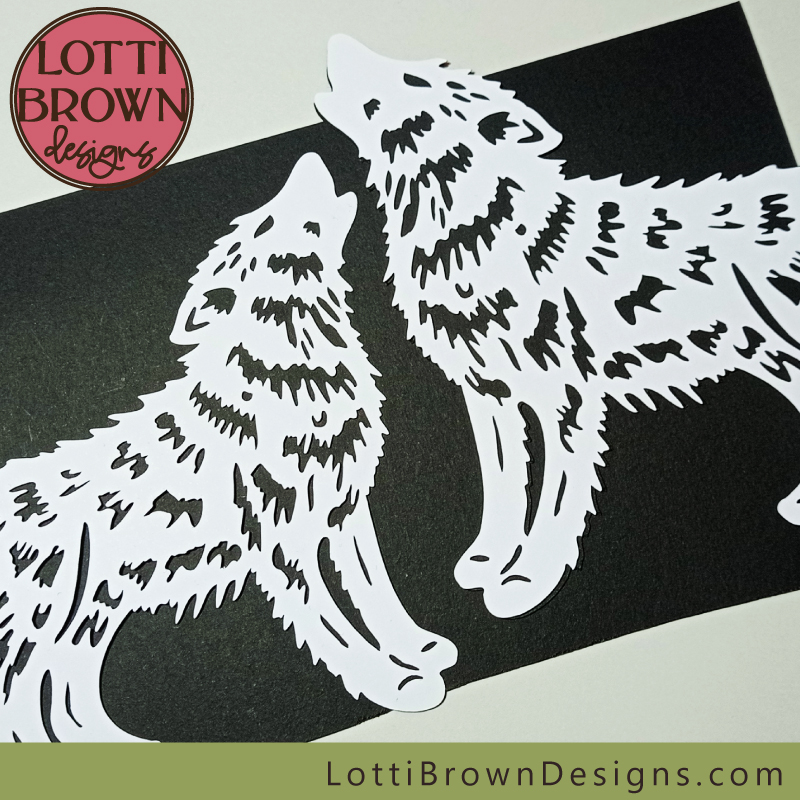 Howling wolf SVG papercut template
I created my wolf cut file in two layers - so there's the intricate cut layer, and a base silhouette layer - this gives you many more options for use because you can make a two-coloured wolf design if you like....
You don't have to, though - you can use just the top layer of the file as that's got all the detail on.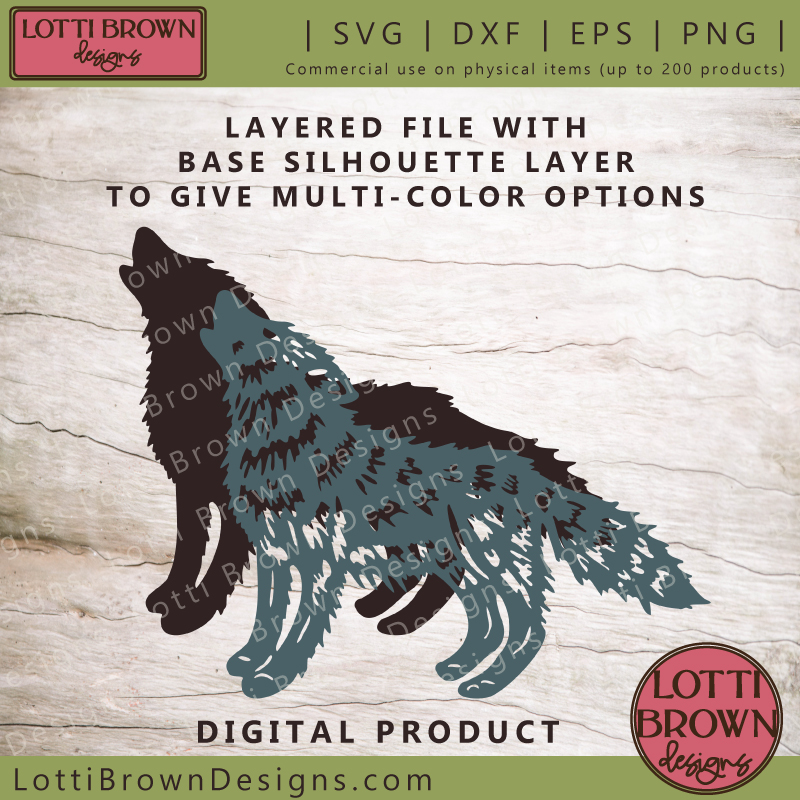 Wolf cut file with two layers - intricate top layer and silhouette base layer
Two layers - three different looks including a simple wolf silhouette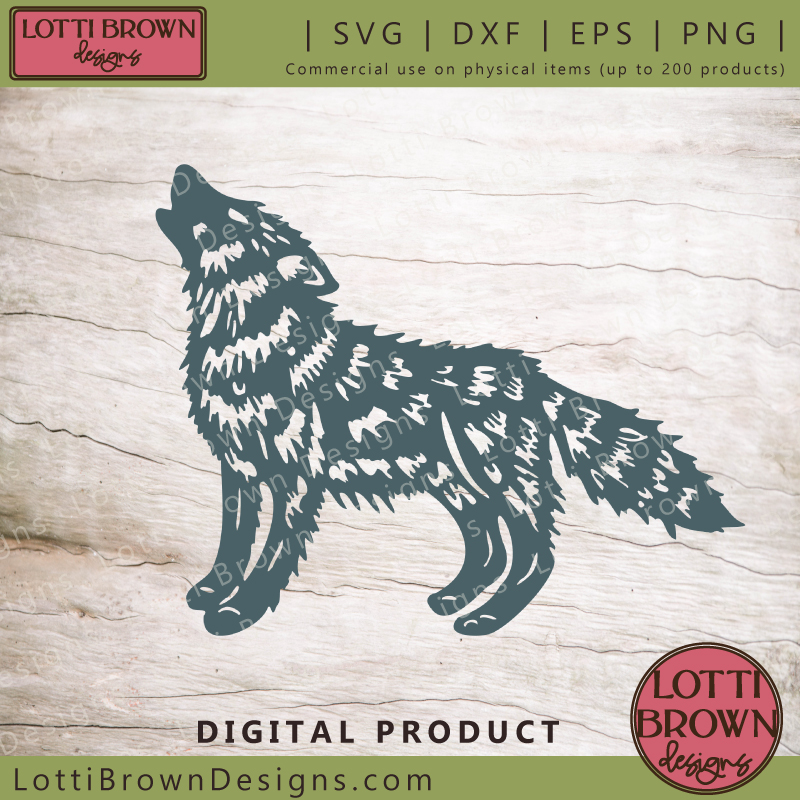 Showing the single intricate top layer of the wolf SVG file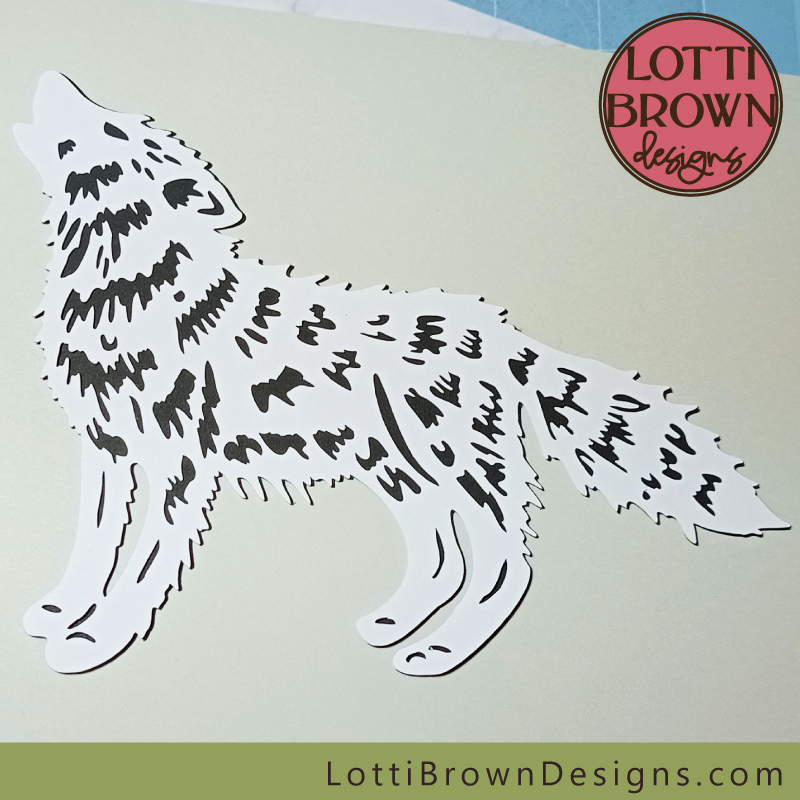 Papercut wolf showing both layers together
I created my wolf SVG cut file from my own drawing - I then scan in the drawing and put it in a digital format before making test cuts in paper on my Cricut Maker cutting machine to make sure that all the intricate detail cuts well and there aren't bits that are too delicate.
This is quite an intricate cut with lots of detail - I found my wolf cut file cut best on a very smooth 160gsm card.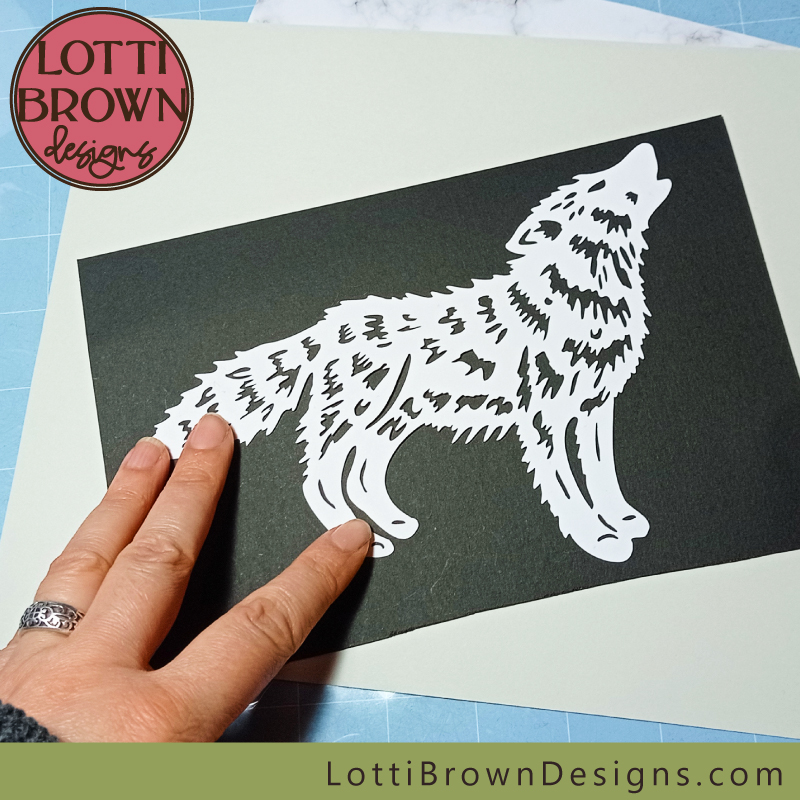 Papercut wolf, cut very slightly smaller than template and shown in reverse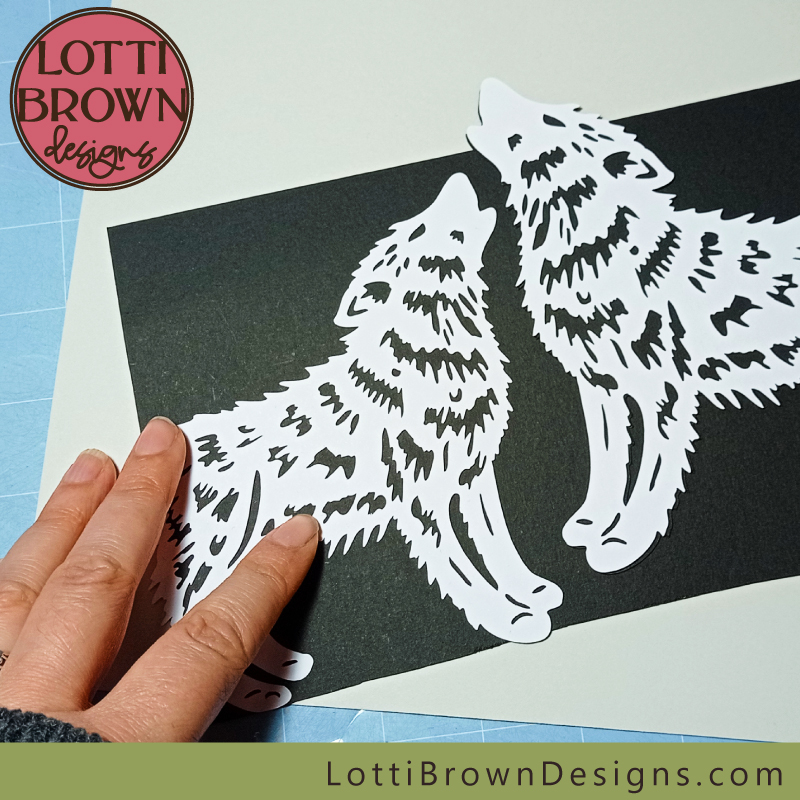 Wolf papercuts - wolf on right-hand side is shown with base silhouette layer - wolf on left-hand side is shown reversed after cutting