Flying Witch SVG
Witch flying on broomstick with cat - template for Cricut and other cutting machines
Halloween's not just for pumpkins! It's all about witches too!
So here's my hand-drawn witch SVG design - I wanted to create a basic witch design that's perfect for easy crafting for Halloween - party decor, decorating glasses or T-shirts or trick-or-treat bags - so you can craft my witch with cardstock (like I have) or get crafting with vinyl to make lots of witchy goodies!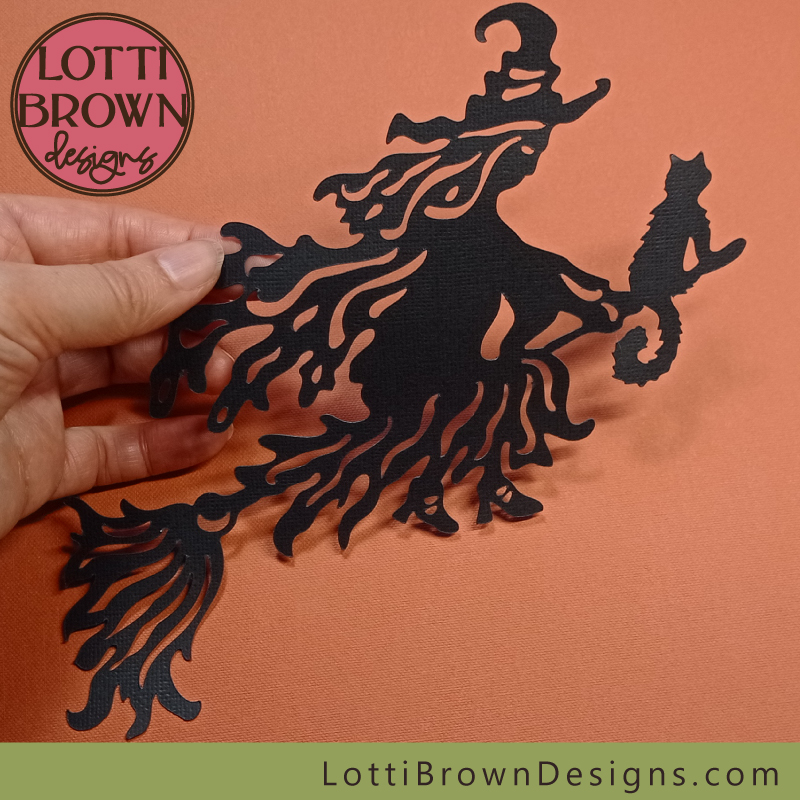 Witch silhouette SVG - use just the top layer for a simple, single-colour witch design
My witch SVG design has just two layers - the intricate top layer and a base layer, so you can use the two together for a two-colour design, or just the top layer for a very effective single-colour design.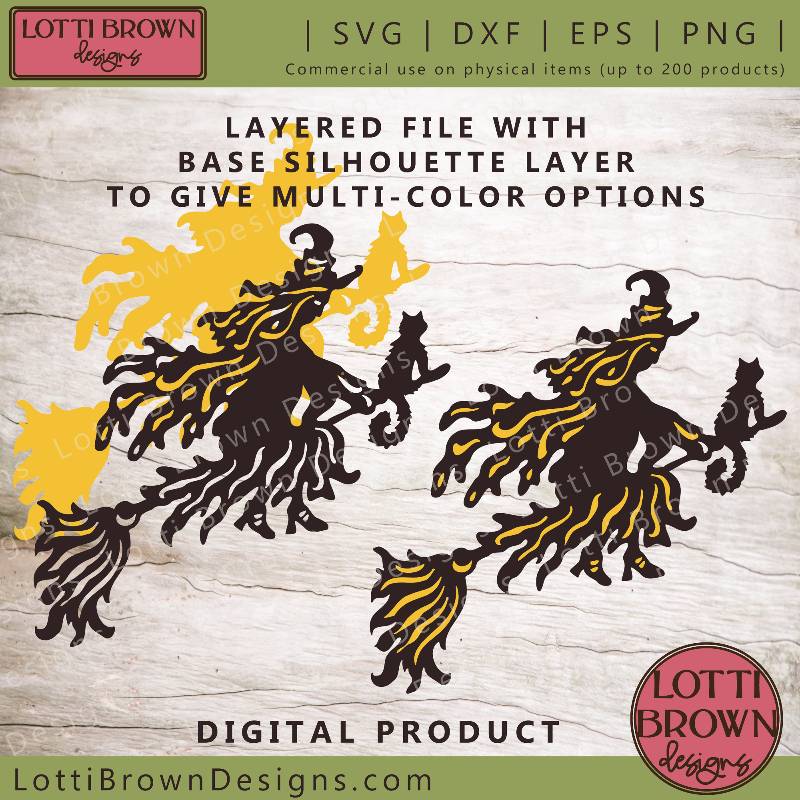 Choose how you want to use the witch file with two layers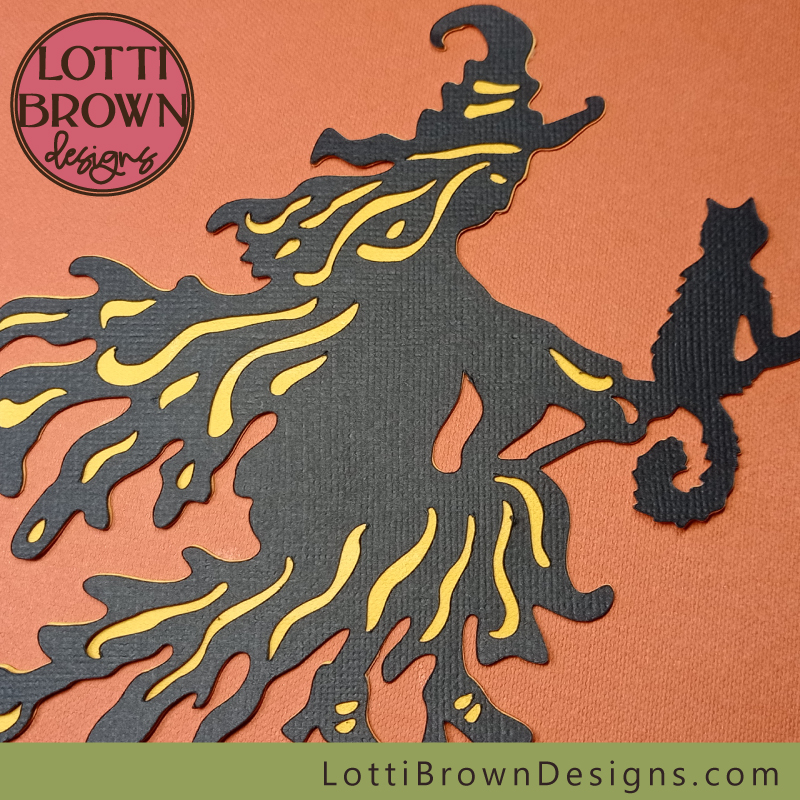 A close up look of the witch and her trusty cat
I used Sizzix cardstock for the black layer, and Cricut cardstock for the yellow layer to create this witch design - I also cut my witch in a 160gsm lightweight white card, too, to get a different look...
Papercut witch, white card, cut with Cricut Maker
Black witch and white witch - good and evil..?
I hope you like my flying witch SVG design and have lots of fun using her for your Halloween decor and crafting!
If you'd like to start making with her, you can find the cut file in my Etsy store at the link right below...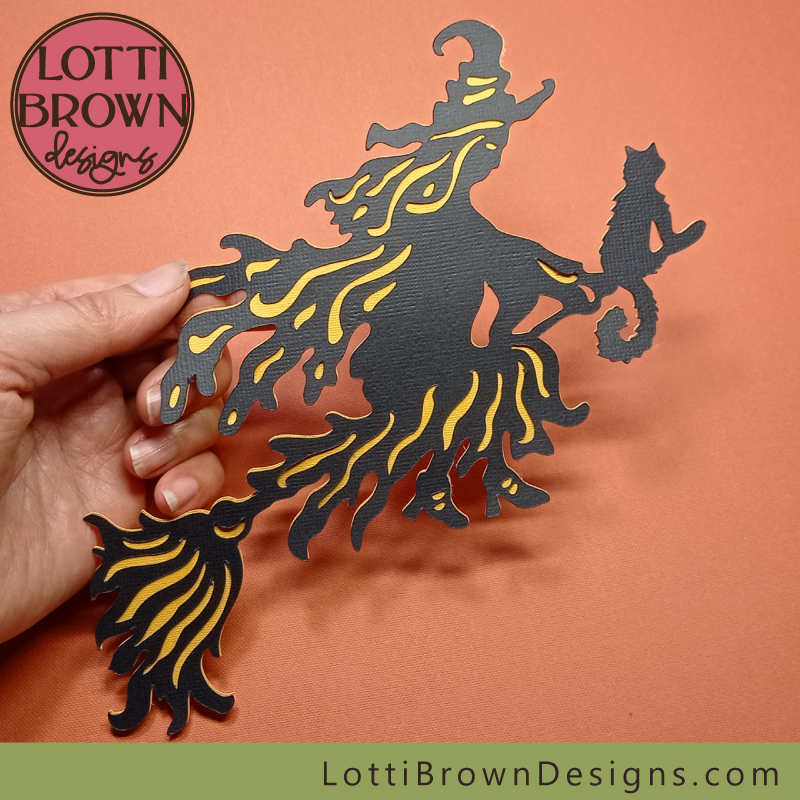 Get witchy this Halloween!
You might also like:
More Halloween SVG ideas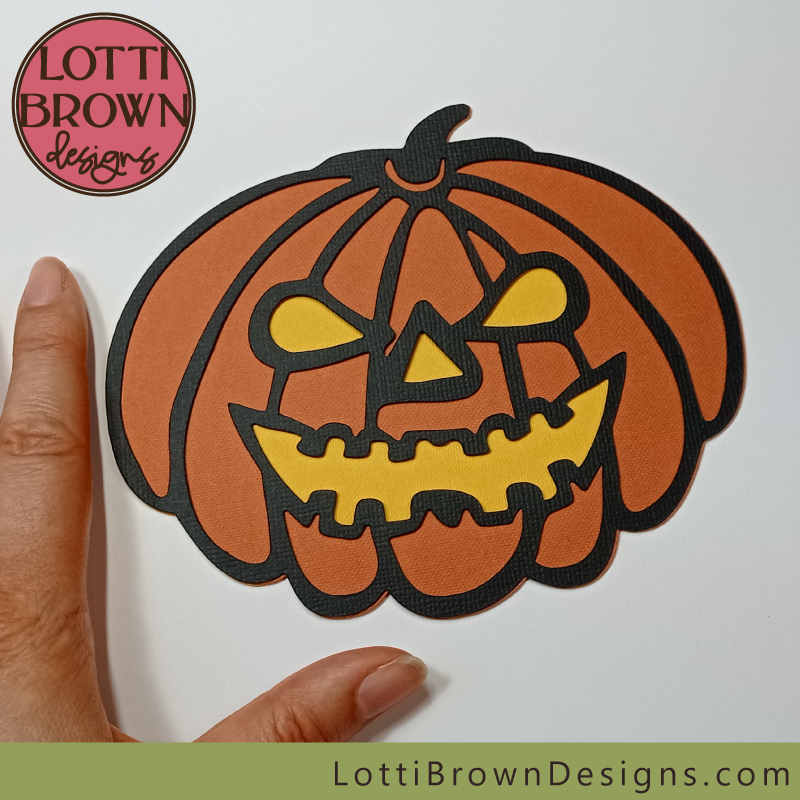 Scary pumpkin face SVG for Halloween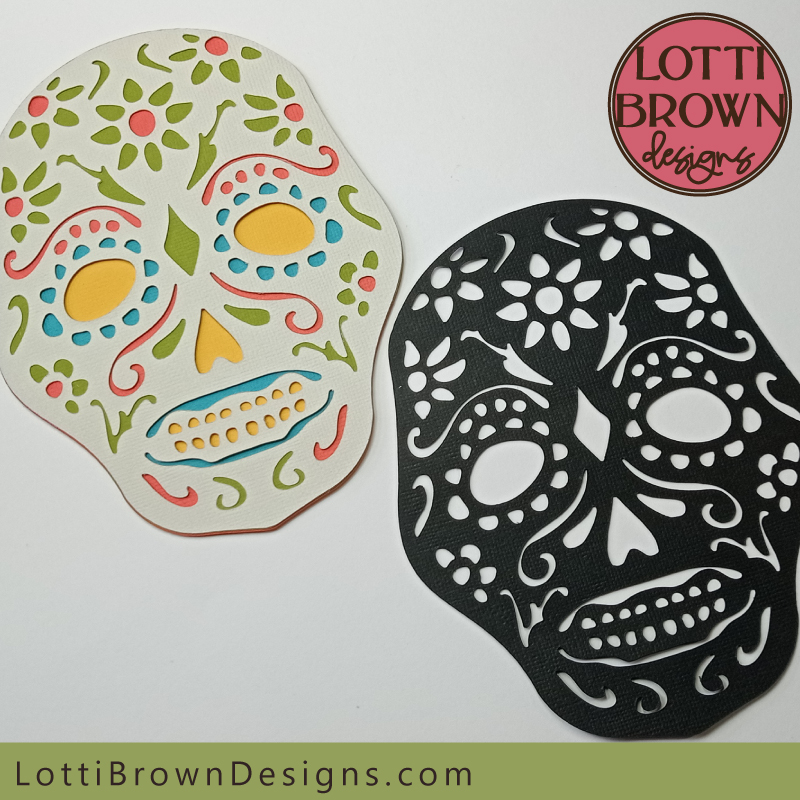 Sugar skull craft project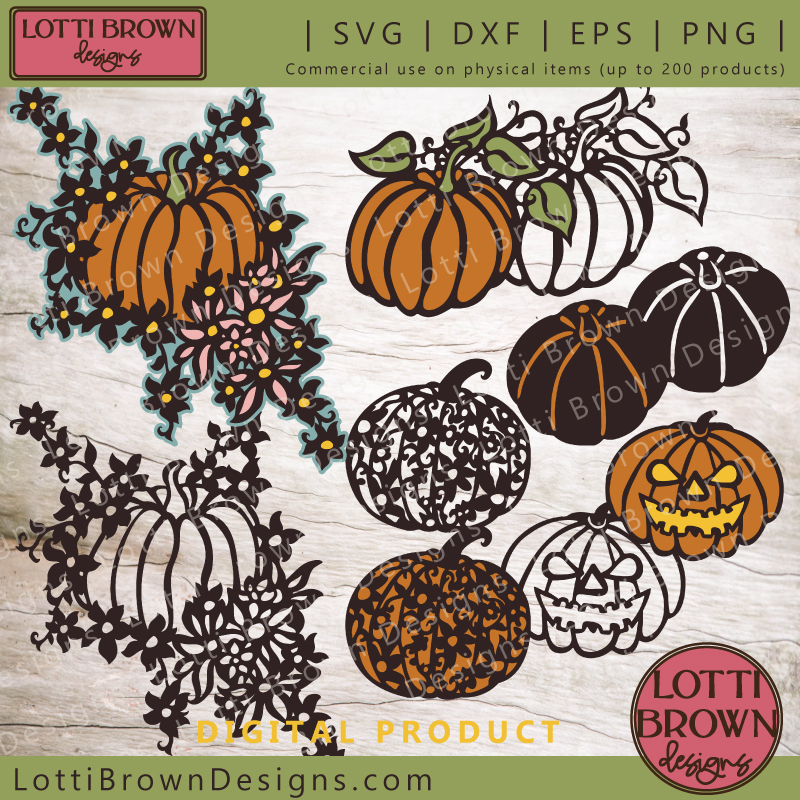 Halloween pumpkin SVG files