Cute Reindeer SVG
My hand-drawn, cute reindeer cut file is perfect for all your Christmas crafting with cutting machines, whether you want to make him out of paper or cardstock, like I have, or use him for vinyl craft projects, HTV to add to fabrics, sweaters or T-shirts, or cut him in light woods etc if your cutting machine can cut these materials...
You can even use the PNG file format to print the design - or you can cut vinyl stencils and add paint, etching solutions and more!
He's a simple style and easy to cut, so that you can make him smaller, easily, for those smaller projects (how small you can go does depend on your materials, stickiness of mat and sharpness of blade) - he's great as a natural-looking wildlife reindeer, but he makes a fantastic Santa's reindeer too!
I think he's got tons of character, and looks pretty cheeky! What do you think..?
Beautiful reindeer cut in orange and black lightweight cardstock
My reindeer cut file comes in two layers - the detailed top layer and a simple silhouette layer to go on the bottom to add a second colour to the design...
You can use either or both layers, as suits your own project.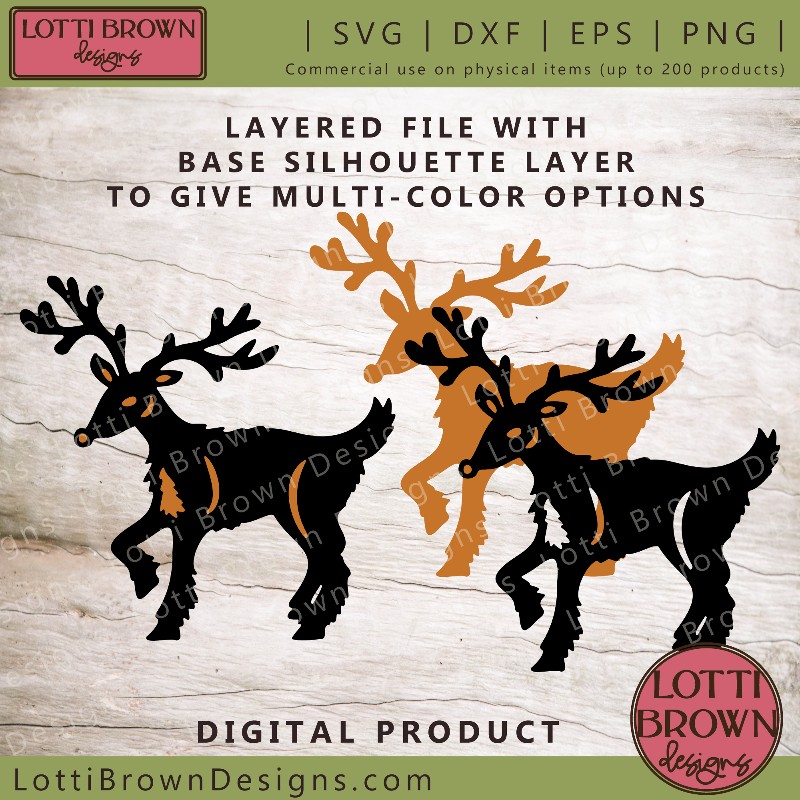 Reindeer SVG file with two layers to create a two-colour effect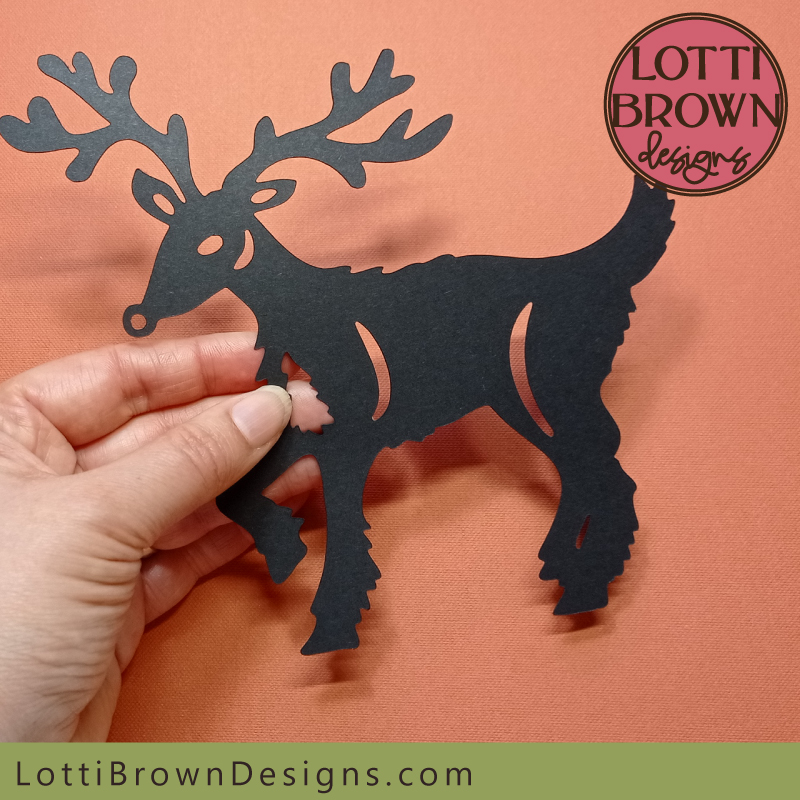 Using the top layer only gives a very nice reindeer SVG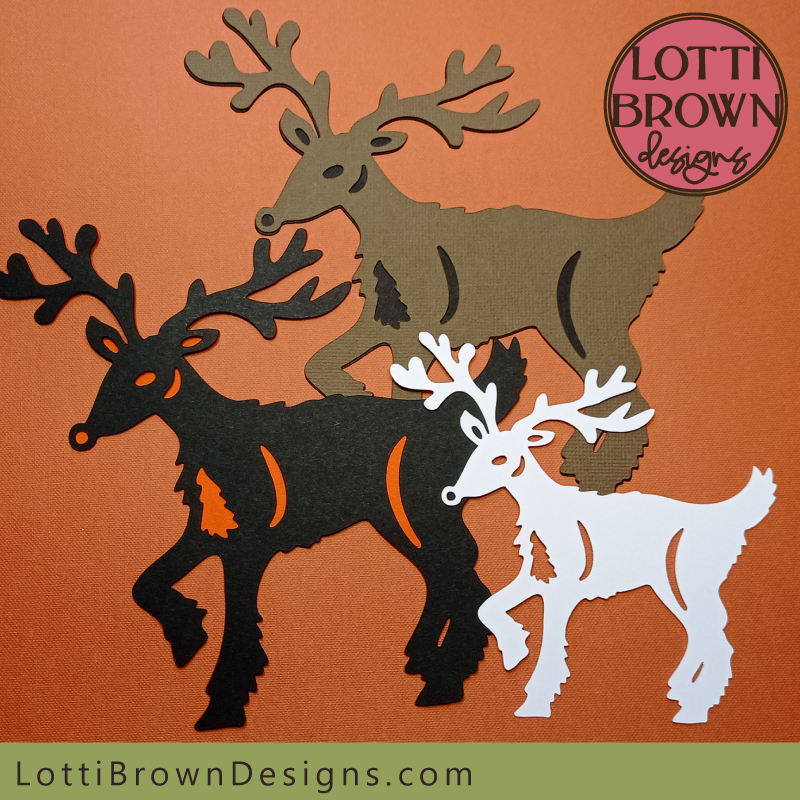 Papercut Santa's reindeers
You can choose whichever colour cardstock (or vinyl or other material) that you wish, to create the reindeer look you like for your project...
Here, I've combined black and orange (included in SVG file) and then, brown and black for a very natural looking reindeer - and I cut a sweet little reindeer out of white card, too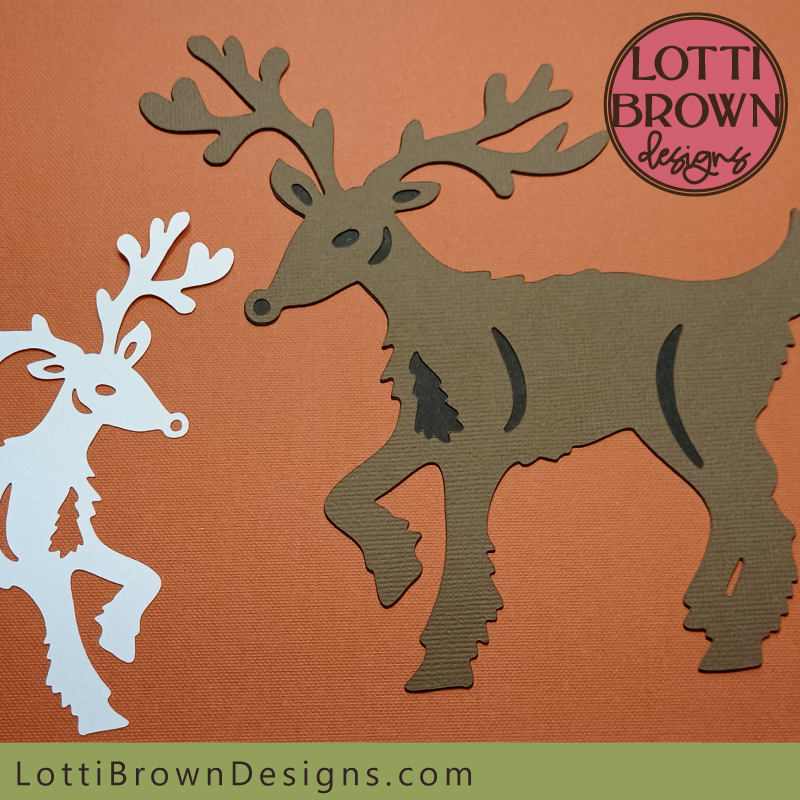 Santa's reindeers - big and small
Reindeer cut file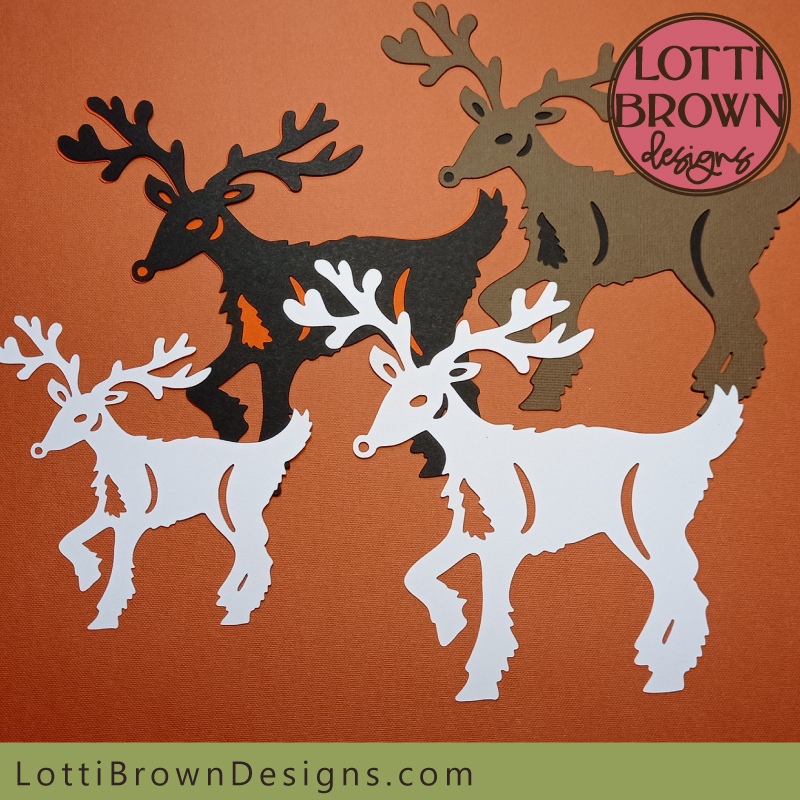 Cute herd of papercut reindeer
I used lightweight crafting cardstock (160gsm) for nearly all of these papercut reindeers on this page - the brown cardstock is Sizzix Surfacez textured cardstock.
I used my Cricut Maker (original) to cut the lightweight cardstock, all on 'light cardstock' setting - I used 'medium cardstock' to cut the Sizzix cardstock.
Reindeer SVG for Cricut crafting
If you like my reindeer SVG design, you can get him from my Etsy store with instant download - link right below...
You might also like:
If you like my little reindeer, you might also like him on this Christmas card (below) - template available for Cricut and other cutting machines from this page...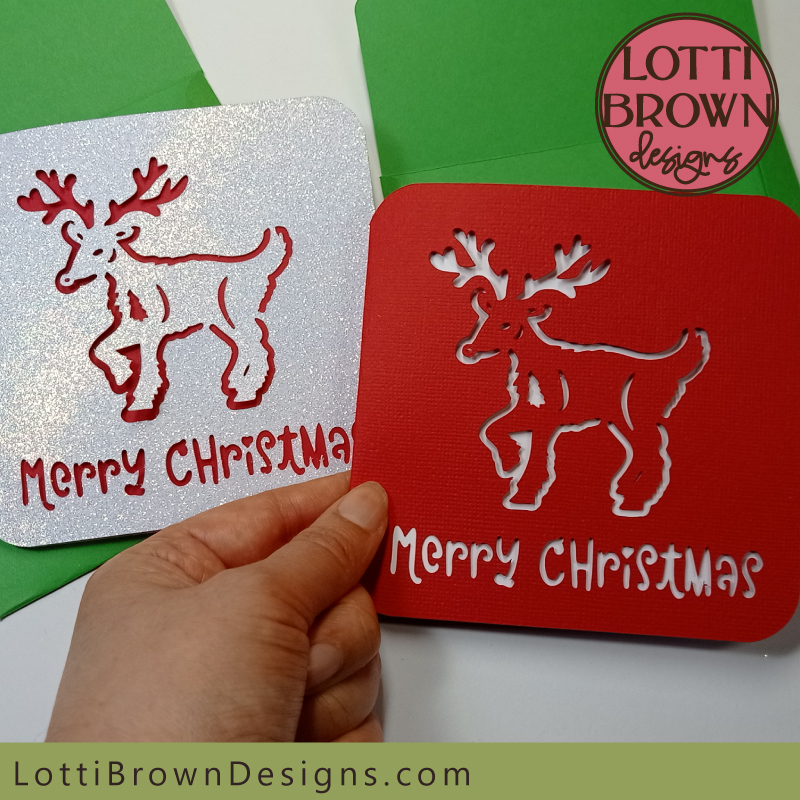 Reindeer Christmas card template
There's lots more Christmas crafting inspiration at this Christmas SVGs page right here!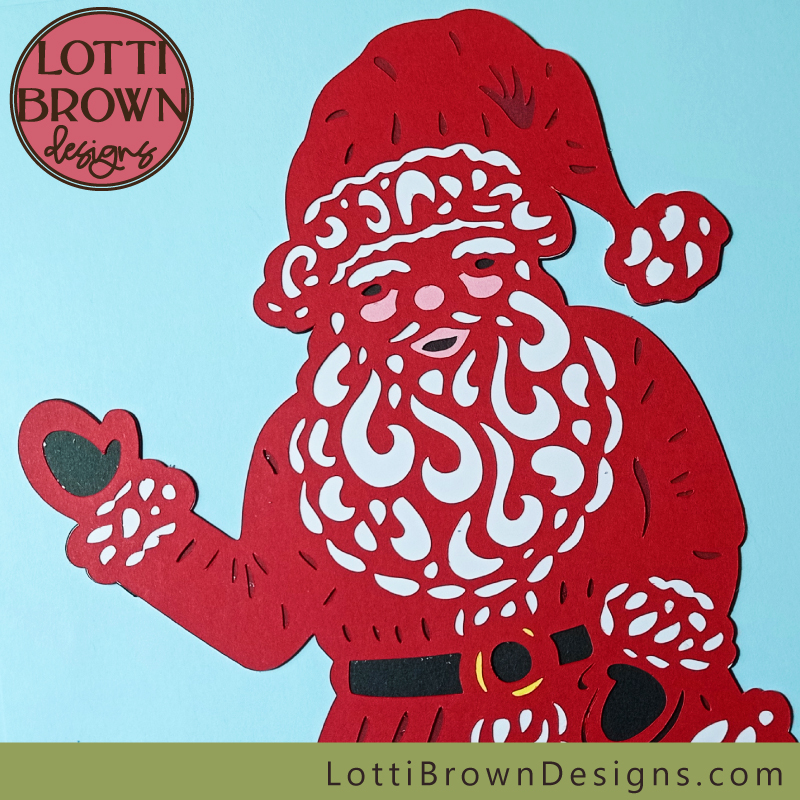 Hello, Santa! Christmas craft project for Cricut and other cutting machines