I always test my cutting files out on my Cricut Maker cutting machine - here are the sun and moon designs cut from thin card...
I love these types of celestial designs that really remind me of medieval artwork - I've gone for quite a simple, modern look here, that hopefully still retains the essential style of the celestial designs - and those beautiful celestial faces!
Perfect to celebrate the passing of time or the turning of the seasons...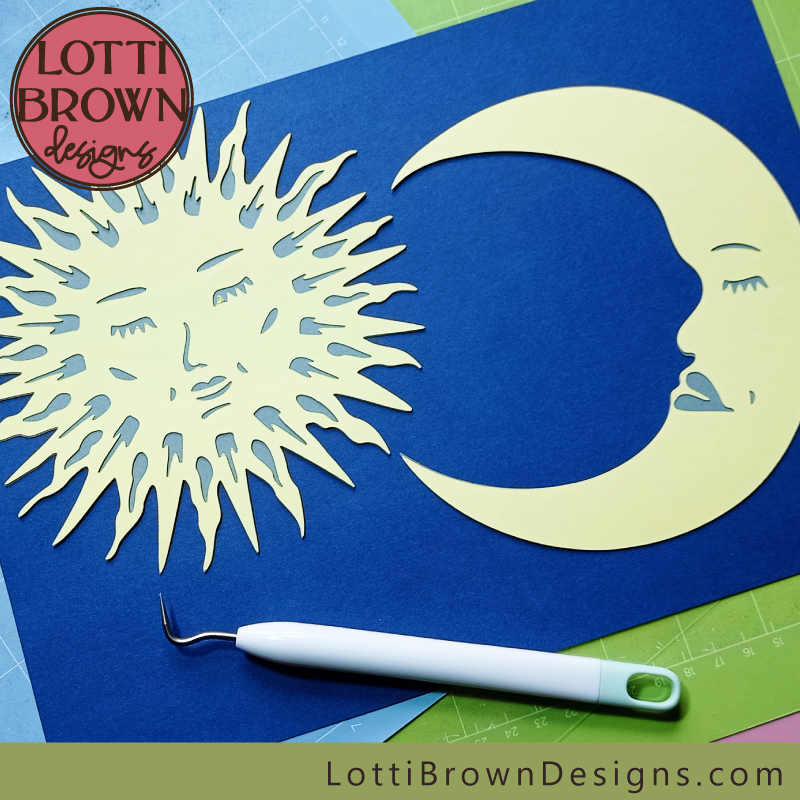 Sun and moon cut from light cardstock
Here are some more ideas for you to try too...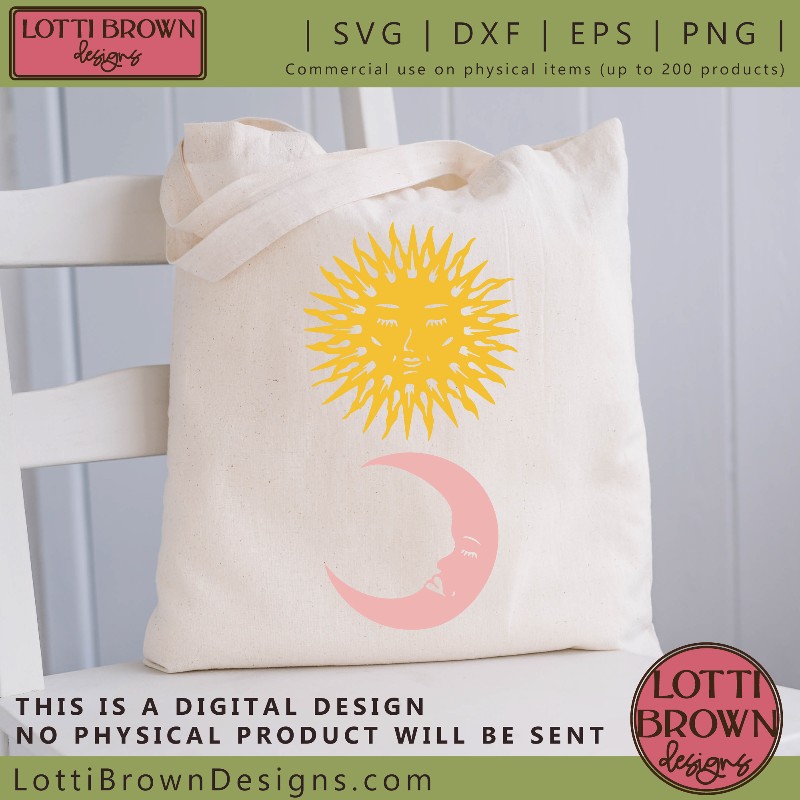 Sun and moon bag craft idea - use HTV on a fabric bag or create a stencil
These ideas can be created with HTV vinyl on fabric or by using stencil vinyl to create a stencil and using some fabric paint or acrylic paint to create the designs.
I hope you can get creative with the sun and moon SVG files - use them separately, use them together, change the colours - enjoy and have lots of fun!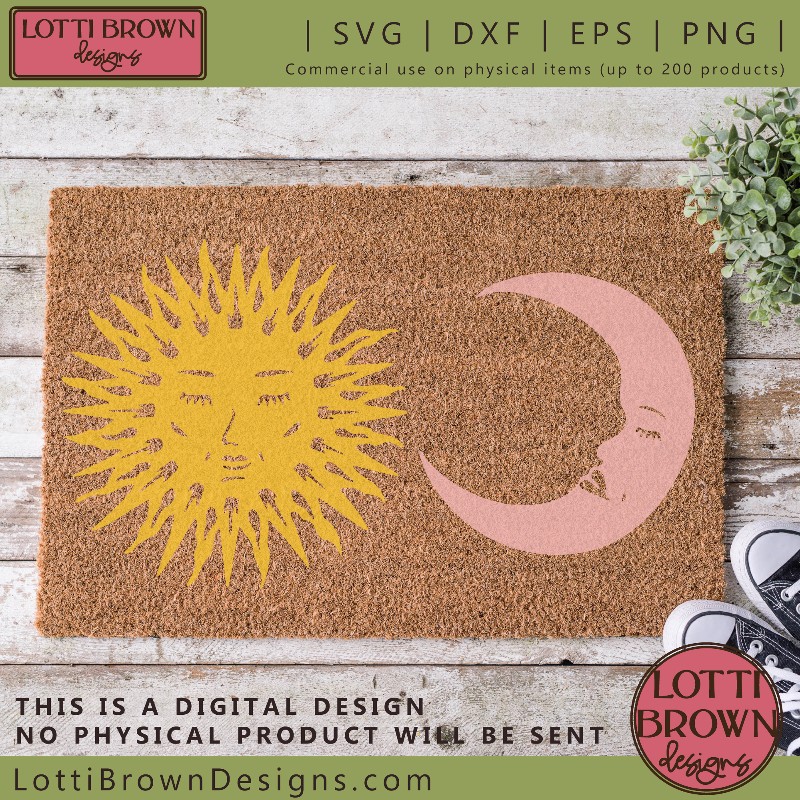 Sun and moon doormat craft idea - create a stencil
You might also like: