Getting Creative with the Floral Cat & Mouse SVG!
I cut the file out of paper with my own Cricut Maker to test the file and to share with you how it looks - here it is, I think it looks very pretty!

'Floral Cat & Mouse' intricate papercut
You could just pop your creation straight into a nice frame for instant artwork! 
Or try cutting in other materials, such as vinyl. To make the two projects below, you would need iron-on vinyl (HTV) - you can layer up the HTV for a two colour look, or just keep it super simple with the intricate top layer and it will still look stunning!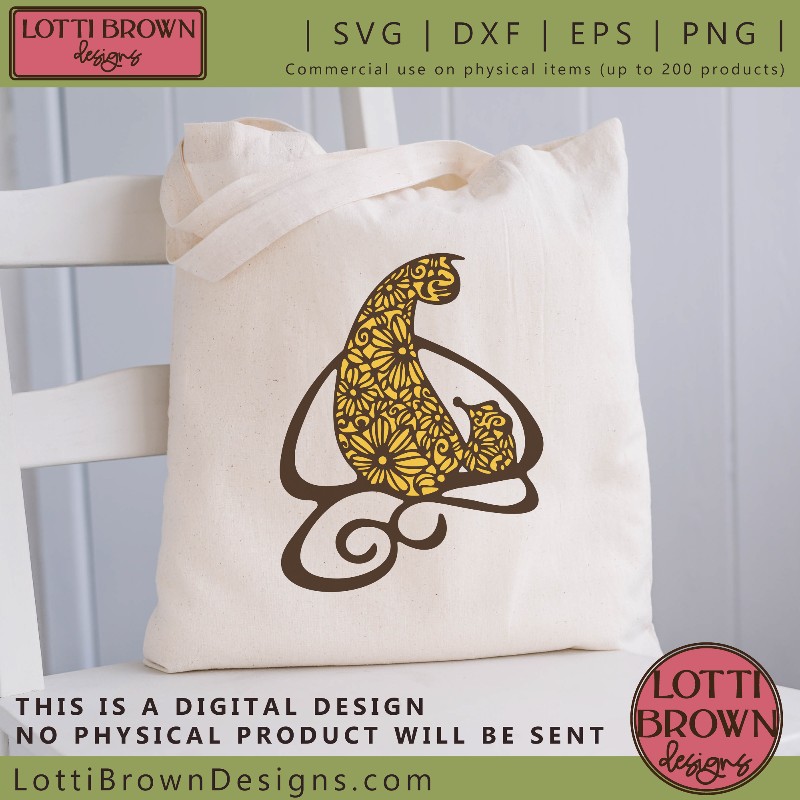 Art nouveau style cat and mouse shopper bag - make this with iron-on vinyl (HTV)
Cool cat sweatshirt idea - use iron-on (HTV) vinyl to make a sweatshirt or T-shirt like this
How would you use this file? What could you craft for the cat lover in your life? What would they love..? What colour..? What size..?
You might also like: