I've spotted some lovely little long-tailed tits in the trees this week! They are such sweet little birds, so pretty and agile…
It inspired me to revisit my Lovely Little Long-tailed Tits artwork from 2016… one of my favourites…
This artwork was inspired by watching long-tailed tits feeding amongst the branches on my daily dog walk in the fields near my home. It's great to watch these lovely little birds in the trees…
And even better to learn some of their old folk names…
Did you know that a long-tailed tit used to be known (amongst other names) by:
Hedge Mumruffin

Bum Barrel

Fuffit

Poke Pudding

Prinpriddle

Millithrum
Cool, huh? It seems a shame that we've lost some of these very interesting names, these days!
Click on the images below to see them larger and to find out more about how I created my art…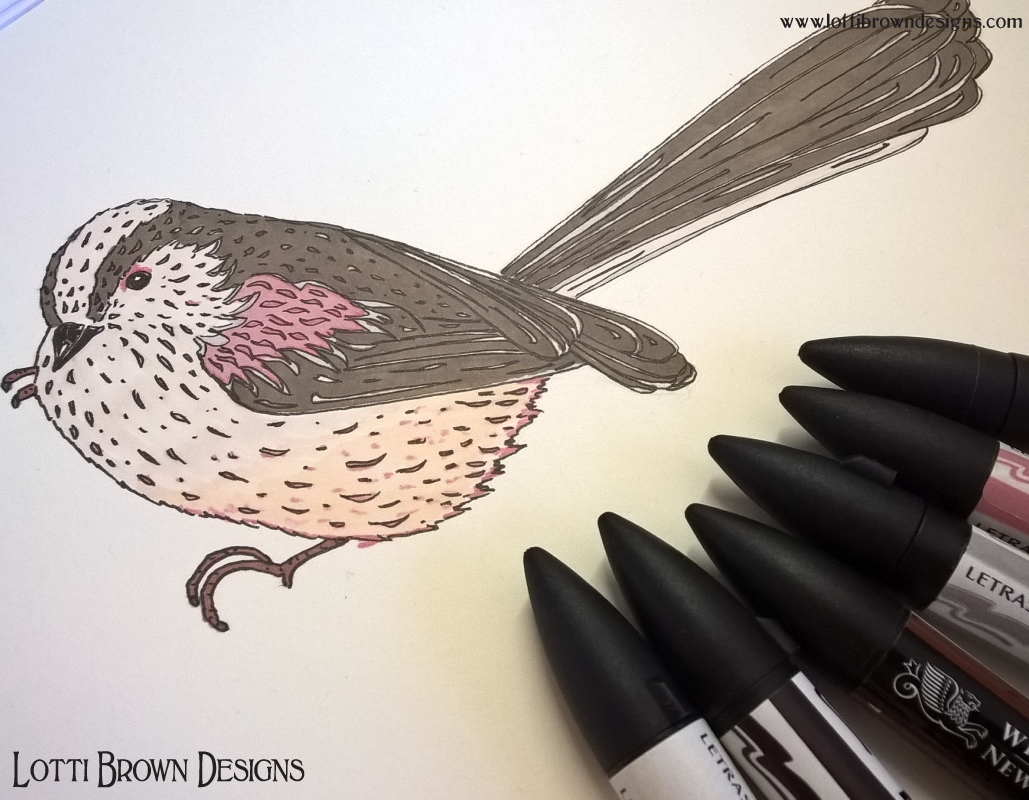 I created bird and branch drawings with pen on paper
I created bird drawings with black fineliner pen and Promarkers, on paper. I drew each bird and branch individually.
The drawings are scanned in
Each drawing is scanned into the computer and then imported individually into Adobe Illustrator ready to create with digitally.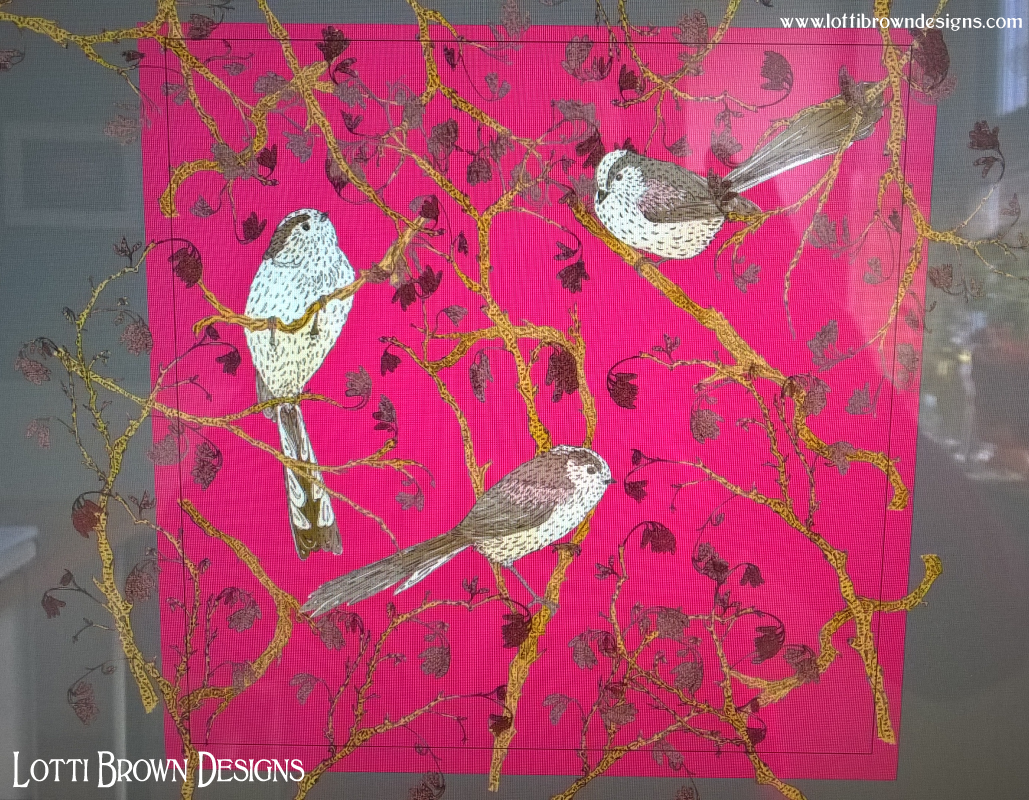 I create the composition digitally
I create the composition digitally by moving and resizing the drawings in Adobe Illustrator. I can also copy them and reflect them so that one branch can become many slightly different ones.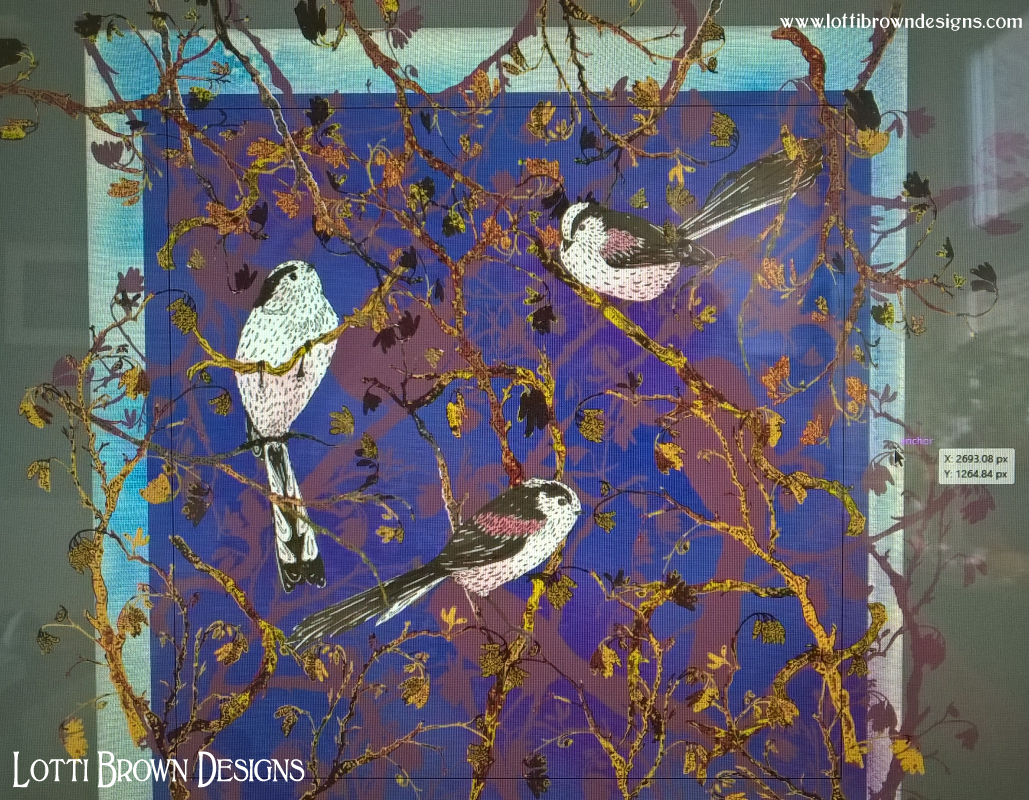 Working on colour
Colour is always an important part of my work. I adjust the colours digitally to give my artwork impact.
I always think the colours on this are really rich and warm - perfect for these cold winter days when you see the long-tailed tits fluff their feathers up so prettily!
If you like my long-tailed tits artwork, you can get it in my print store…
Also as a scarf, cushion, mug, clock, notebook and more here…
You might also like some more of my bird and wildlife art, here…